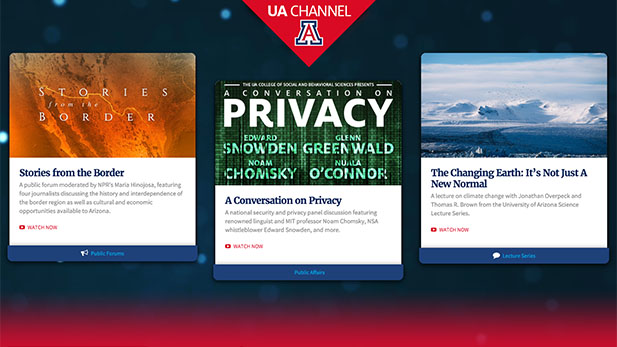 UA Channel moves to digital only format
Effective October 11, the UA Channel (currently on Cox 116 and Comcast 76) will transition to a digital-only platform and its original productions will be available online through azpm.org/uachannel.

AZPM's UA Channel features lectures, forums, conferences and panel discussions - many presented by the University of Arizona. Explore a vast library of videos that tackle an array of topics including science, education, health and politics, and keep current on scientific discoveries and issues of importance to daily life.