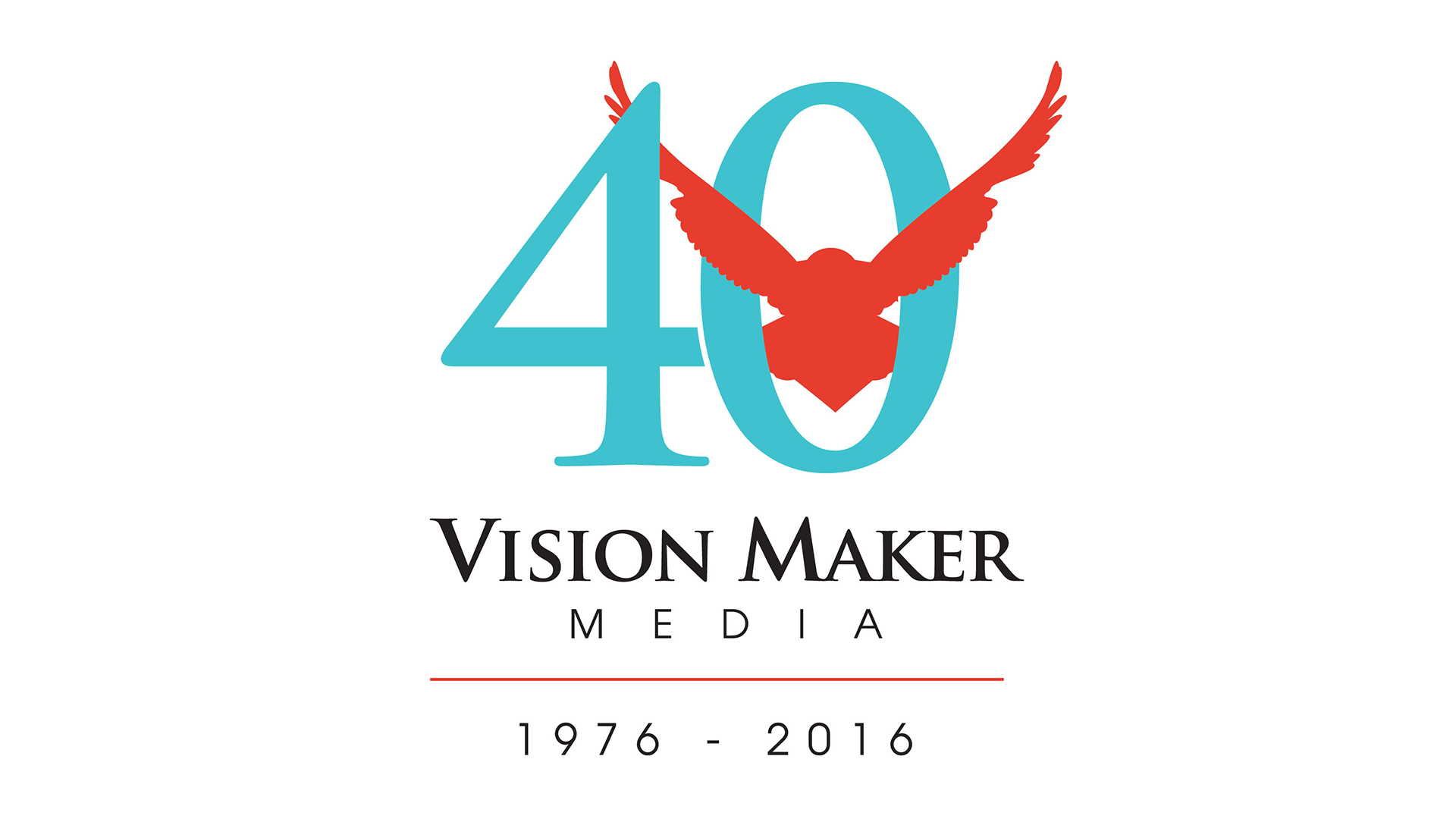 The logo for Vision Maker Media.
Vision Maker Media continues its 40th anniversary celebration with four films streaming in March as part of its collection of 40 films available for free streaming through Aug. 7, 2017. Each week a different film will be available on visionmakermedia.org and americanarchive.org
March 7 - Apache 8

March 14 - Rocks with Wings

March 21 - Kinaalda: Navajo Rite of Passage

March 28 - Seasoned with Spirit: Food Upon the Water


APACHE 8
This film tells the story of an all-women wildland firefighter crew from the White Mountain Apache Tribe who have been fighting fires for more than 30 years. The film delves into the challenging lives of these Native firefighters, while f our extraordinary women from different generations of the Apache 8 crew share their personal narratives with humor and tenderness. They speak of hardship and loss, family and community, and pride in being a firefighter from Fort Apache. Apache 8 weaves a compelling tale of these remarkable firefighters, revealed for the first time.
Producers: Heather Rae (Cherokee), Sande Zeig , Dolly Hall, and Victoria Westover
ROCKS WITH WINGS
In 1980, Jerry Richardson, a 24-year-old black man from East Texas who had just finished college in Louisiana, took a job coaching basketball in Shiprock, New Mexico, a depressed Navajo community. He takes on the girls' varsity team that seemingly has no chance of ever winning. Their work pays off, and by 1987, the Lady Chieftains are state contenders. With real game footage and current and candid interviews, this is an inspirational look at winning and losing, and everything in between.
Producers: Rick Derby and David Davis
KINAALDA: NAVAJO RITE OF PASSAGE
A Navajo filmmaker turns the camera on herself and her family as she documents her niece's kinaaldá, or coming-of-age ceremony. Telling her own personal story, the filmmaker provides a rare insider's look at Navajo culture and the complexities of growing up Navajo in contemporary times.
Producers: Lena Carr (Navajo) and Aaron Carr
SEASONED WITH SPIRIT: FOOD UPON THE WATER
Loretta Barrett Oden, a renowned Native American chef of the Citizen Potawatomi Nation, travels around the country to immerse herself in the lives and traditions of numerous Native American tribes. She blends her passion for delectable food and engaging storytelling to create a fascinating series for viewers of all backgrounds. This episode shows how w ild rice, or manoomin, is still harvested the traditional way by the Anishanabe, or Ojibwe people of the Great Lakes Region. Oden participates in a rice harvest and demonstrates some recipes along the way.
Producers: Matt Cohen and Renard Cohen
---
About 40 Years. 40 Films. 40 Weeks. The same year our nation celebrated its bicentennial and President Ford proclaimed a week in October as "Native American Awareness Week," six Native producers in public television met to charter the Native American Public Broadcasting Consortium (NAPBC), later known as Native American Public Telecommunications (NAPT) and now Vision Maker Media.


In these 40 years, our organization has created more than 500 films, awarded $11 million to independent producers and held hundreds of film-screening events across the nation. In celebration of Vision Maker Media's 40th anniversary, a collection of 40 films will be available for free streaming through Aug. 7, 2017.

About Vision Maker Media
Vision Maker Media is celebrating 40 years as your premier source for quality American Indian and Alaska Native educational and home videos. All aspects of our programs encourage the involvement of young people to learn more about careers in the media--to be the next generation of storytellers. Vision Maker Media envisions a world changed and healed by understanding Native stories and the public conversations they generate.

With funding from the Corporation for Public Broadcasting (CPB), Vision Maker Media's Public Media Content Fund awards support to projects with a Native American theme and significant Native involvement that ultimately benefits the entire public media community. Vision Maker Media, a nonprofit 501(c)(3) empowers and engages Native People to tell stories. visionmakermedia.org

About The American Archive of Public Broadcasting
The American Archive of Public Broadcasting seeks to preserve and make accessible significant historical content created by public media, and to coordinate a national effort to save at-risk public media before its content is lost to posterity. americanarchive.org