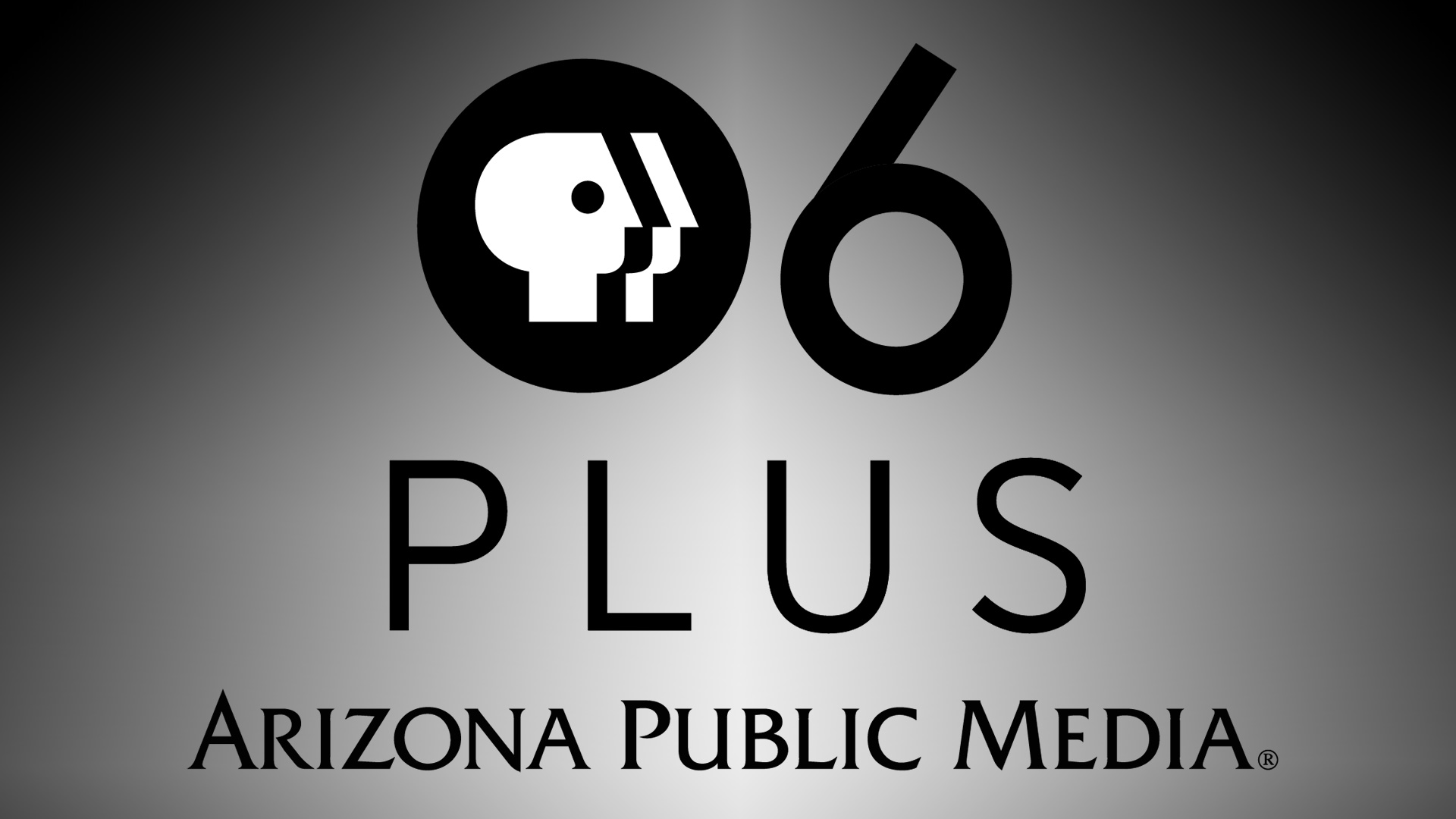 PBS 6 PLUS, AZPM's new lifestyle channel, debuts on July 1.
On July 1 Arizona Public Media (AZPM) will launch PBS 6 PLUS, a new lifestyle channel. The lineup will feature the best of public television to complement the current programming on PBS 6, including audience favorites like Nature, Nova, Masterpiece, Frontline, Charlie Rose, and PBS Newshour, along with local award-winning productions Arizona Illustrated, Metro Week and Arizona Week.
"Our new lifestyle channel [PBS 6 PLUS] brings the lifelong learner more of all that public television has to offer," said Jack Gibson, AZPM General Manager. "The programming lineup is certain to inform, inspire, and entertain our audience with the exceptional shows that our viewers have come to expect from AZPM, in addition to programs unique to PBS 6 PLUS."
On weekdays from 6:00-8:00 p.m. the new channel will feature titles from our drama library, including the classic Jewel in the Crown (July 3 - 12) followed by Indian Summers (July 13 - 27), and later all six seasons of Downton Abbey (beginning July 28 through Labor Day weekend).
Programming will be scheduled in blocks that include the following themes: Drama, History, Arts & Music, Science & Nature, News & Public Affairs, Independent Films, DIY, Travel, and Food.
PBS 6 PLUS will broadcast locally over-the-air on 6.3 and 27.3, channel 396 on Comcast and channel 82 on Cox. A full programming schedule will be available online soon.
---
About AZPM
AZPM is an Emmy® award-winning, member-supported media organization serving all of Southern Arizona. AZPM has three public television channels and two radio stations, including PBS 6, PBS Kids and PBS 6 PLUS and on radio NPR 89.1 and Classical 90.5. AZPM produces local content from its digital studios on the campus of the University of Arizona and is provided as a community service and educational resource. More information about AZPM, including program schedules and Video-on-Demand offerings, can be found online at azpm.org.
Arizona Public Media® and AZPM® are registered trademarks of the Arizona Board of Regents.