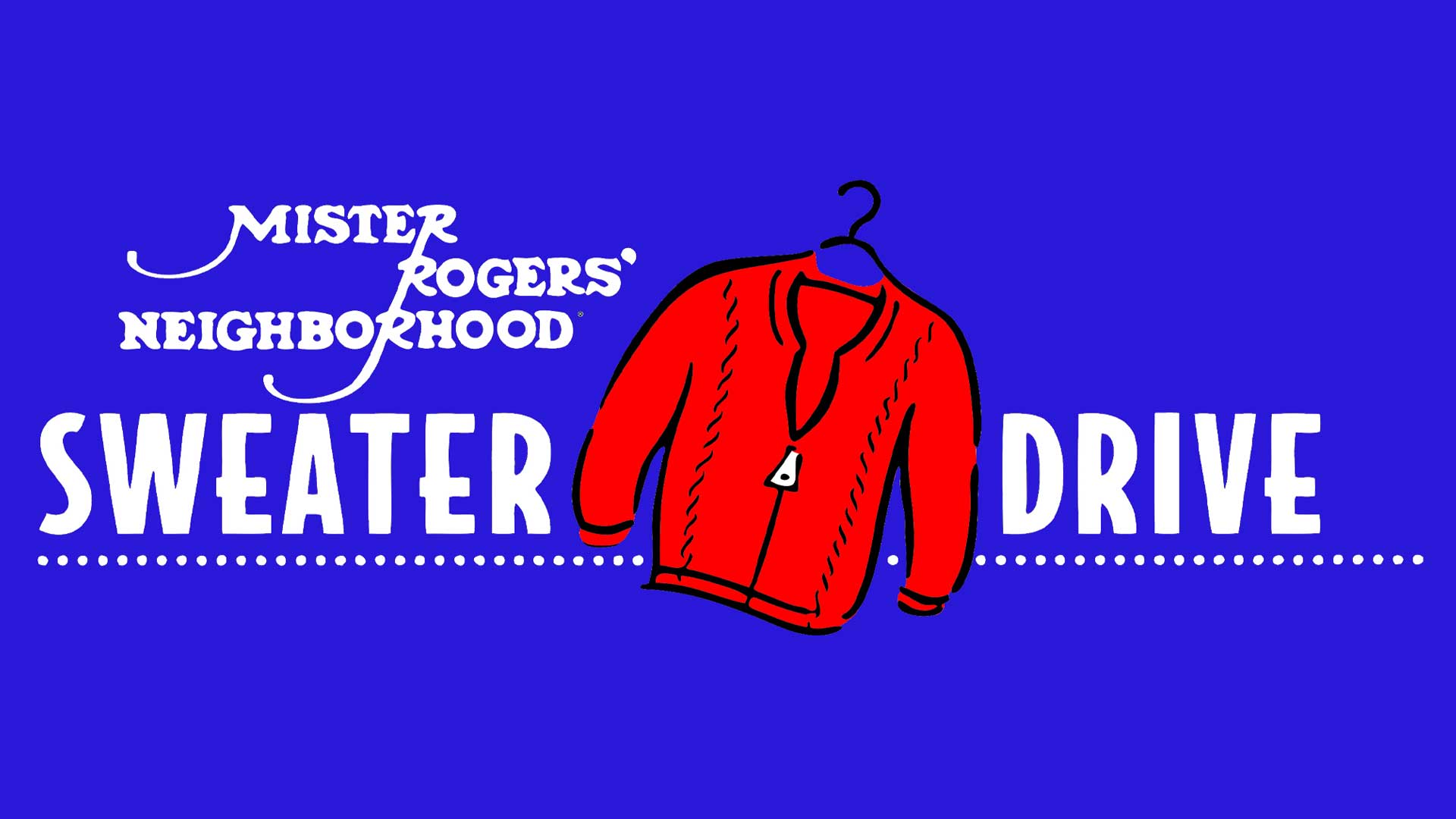 Donate new or gently used items during the Mr. Rogers' Neighborhood Sweater Drive.
In honor of the giving spirit of children's television pioneer Fred Rogers, Arizona Public Media is launching the Mister Rogers' Neighborhood Sweater Drive to benefit the Tucson Unified School District Clothing Banks.
The drive will run from November 12-22. The public is invited to drop-off sweaters, jackets, hoodies, and light outerwear for adults and children and new or gently worn athletic shoes, kids size 1 through adult size 13, at any of the nine Tucson Shaffer Dry Cleaning & Laundry locations or at the AZPM studio on the second floor of the Modern Languages building on the University of Arizona campus. Horizon Moving and Logistics will collect the donations at the conclusion of the drive and deliver the items to the TUSD Clothing Banks to be distributed to families in need.
Shaffer Dry Cleaning & Laundry drop-off ends Saturday, November 22, but the public still has one more chance to donate during the Sweater Drive Finale, Sunday, November 24 at the "Century of Tucson" Block Party at the historic train depot downtown.
Stop by the AZPM PBS Kids Booth at Maynard's during the free event, meet your favorite PBS Kids characters and celebrate the anniversaries of Hotel Congress, The Rialto Theatre, Tucson Symphony Orchestra, and AZPM.
The 2019 Mister Rogers' Neighborhood Sweater Drive is made possible through a partnership between AZPM, Shaffer Dry Cleaning & Laundry, and Horizon Moving and Logistics.