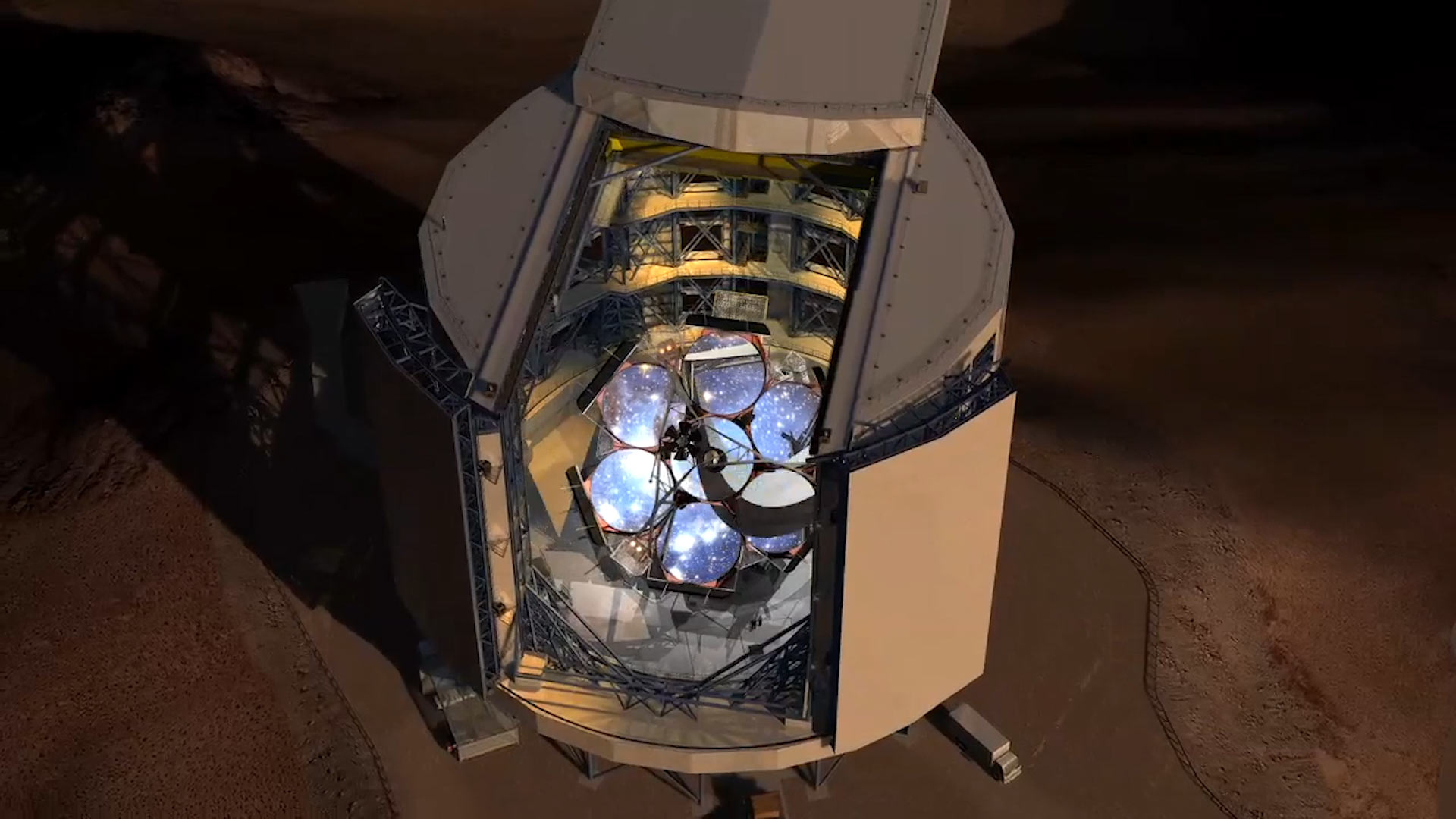 The Arizona Illustrated feature Mirrors for Magellan garnered a 2022 Rocky Mountain Emmy® Award Nomination in the category of Technology Content.
The Rocky Mountain Southwest Chapter of the National Academy of Television Arts and Sciences (NATAS) announced yesterday that Arizona Public Media staff received 39 individual Emmy® nominations for 16 projects across 12 categories receiving more nominations than any other public media broadcaster in the region. Notable this year is a program nomination for AZPM's long-running lifestyle show, Arizona Illustrated.
"AZPM's talented staff continues to lead the region in showcasing the diverse people, culture, and issues of Southern Arizona. It is especially gratifying to see their talent and their commitment to telling the region's stories recognized by the National Academy of Television Arts and Sciences," said Jack Gibson, AZPM Chief Executive Officer.
The 2022 AZPM Emmy® nominations are:

NEWS SERIOUS FEATURE SINGLE REPORT
We Are the Water Missing Home
Andrew Brown
Alisa Reznick
Mya Long

MAGAZINE PROGRAM
Arizona Illustrated
Nina Shelton
Tom McNamara
Bryan Nelson
Tony Paniagua
Andrew Brown
David Fenster
Cáit NíSíomón
Liz Scherffius

PUBLIC AFFAIRS PROGRAM
Arizona 360: Homeless and Health
Tony Paniagua

ARTS/ENTERTAINMENT SHORT-FORM CONTENT
Tito And Pep
Andrew Brown
John DeSoto
Alejandro Davalos

ARTS/ENTERTAINMENT LONG-FORM CONTENT
Olivier
Andrew Brown
John DeSoto

BUSINESS/CONSUMER CONTENT
Arizona 360: Regional Tucson Economy
Tony Paniagua

DIVERSITY/EQUITY/INCLUSION SHORT-FORM CONTENT
Alanna
Andrew Brown
John DeSoto
Gage Judd

Navajo Mustang
David Fenster

DIVERSITY / EQUITY / INCLUSION LONG-FORM CONTENT
Settling In Flagstaff
Nina Shelton
Robert Lindberg

ENVIRONMENT/SCIENCE SHORT-FORM CONTENT
The King of Sting
Liz Scherffius
John DeSoto

HISTORICAL/CULTURAL SHORT-FORM CONTENT
Footprints From the Past
Bryan Nelson
John DeSoto

Tamales With Josefina
Tony Paniagua
Gage Judd
Nate Huffman

TECHNOLOGY CONTENT
Making of the James Webb Space Telescope
Bryan Nelson
John DeSoto

Mirrors for Magellan
Bryan Nelson
Robert Lindberg

WEATHER CONTENT
An Unequivocal Truth
Bryan Nelson
Robert Lindberg
Mya Long

Butterfly Explosion
Andrew Brown

Winners will be announced at a ceremony on Saturday, October 1, 2022, at the Chateau Luxe in Phoenix. For a complete list of nominees in the Rocky Mountain Southwest Chapter, which includes Arizona, New Mexico, Utah, Wyoming, and El Centro, California go to rockymountainemmy.org.
---
About AZPM
Arizona Public Media (AZPM) is an editorially independent, nonprofit community service of the University of Arizona and provides three television program services (PBS 6, PBS 6 Plus, and PBS Kids), four radio services (NPR 89.1, Classical 90.5, Jazz 89.1 HD2, and the BBC World Service) and a variety of online program offerings at azpm.org. AZPM is funded through the generous support of annual and sustaining members, the business community through program underwriting, fee-for-service production activities, the Corporation for Public Broadcasting, and direct and in-kind support from the University of Arizona.

Arizona Public Media® and AZPM® are registered trademarks of the Arizona Board of Regents, which holds the FCC broadcast licenses for all AZPM stations, for the benefit of the University of Arizona. More information about AZPM, including program schedules and Video-on-Demand offerings, can be found online at azpm.org.