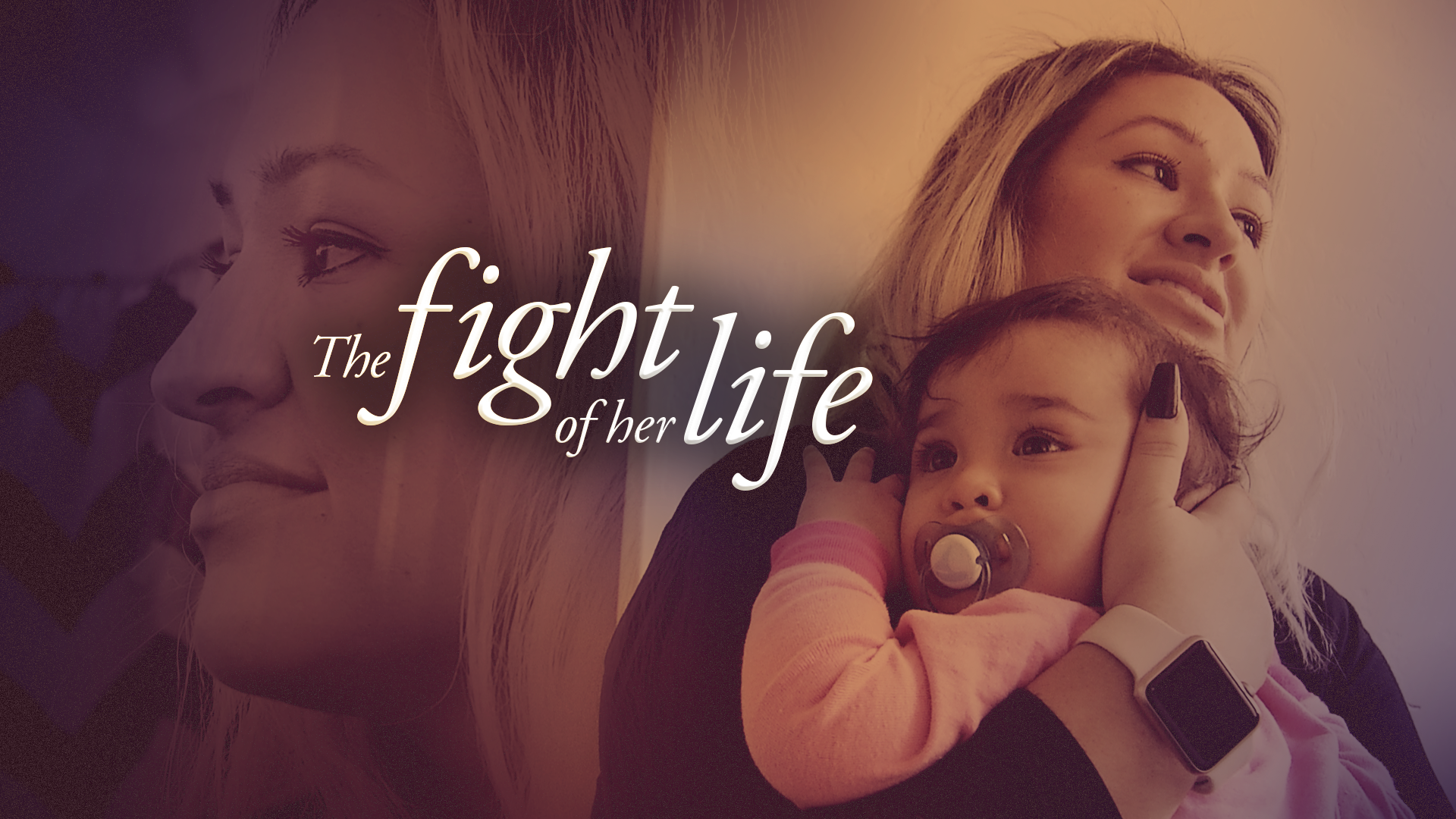 May 9, 2016 - TUCSON, AZ - Jaquelin Lamadrid's life changed forever one February morning when she found a lump in her right breast. What followed for the 31-year-old mother of four was a life altering whirlwind: the consultation, the diagnosis …and a double mastectomy.
She now makes the 120 mile trip weekly from Douglas to Tucson for treatment at Banner University Medical Center.
With more than 200,000 new cases of breast cancer in the U.S. annually, Jaque's story is unfortunately all too common. Cancer, in any form, affects the body. But what about the mind and spirit of the patient and the patient's family.
On a special episode of Arizona Week on May 13, Jaque shares "The Fight of Her Life" with host Lorraine Rivera, through an intimate look at how everything has changed since her diagnosis and what she has learned that may help others.
"I'm blessed, I don't look at this as a burden or as a curse on myself," said Jaque. "I look at this as a second opportunity to do my life completely different and to let all negativity go, to not hold onto grudges and to start a different lifestyle and to be thankful. Every day is a new day and you've got to move forward from there."
"The Fight of Her Life" a special Arizona Week will air May 13 at 8:30 p.m. on PBS 6. For full program information, visit azpm.org.
---
AZPM is an Emmy® award-winning, member-supported media organization serving all of Southern Arizona. AZPM has six public television channels and three radio stations, including PBS 6, PBS Kids and NPR 89.1. AZPM produces local content from its digital studios on the campus of the University of Arizona and is provided as a community service and educational resource. More information about AZPM, including program schedules and Video-on-Demand offerings, can be found online at azpm.org.
Arizona Public Media® and AZPM® are registered trademarks of the Arizona Board of Regents.
Twitter: @azpmnews, @azpm | Facebook: azpublicmedia | You Tube: arizonapublicmedia