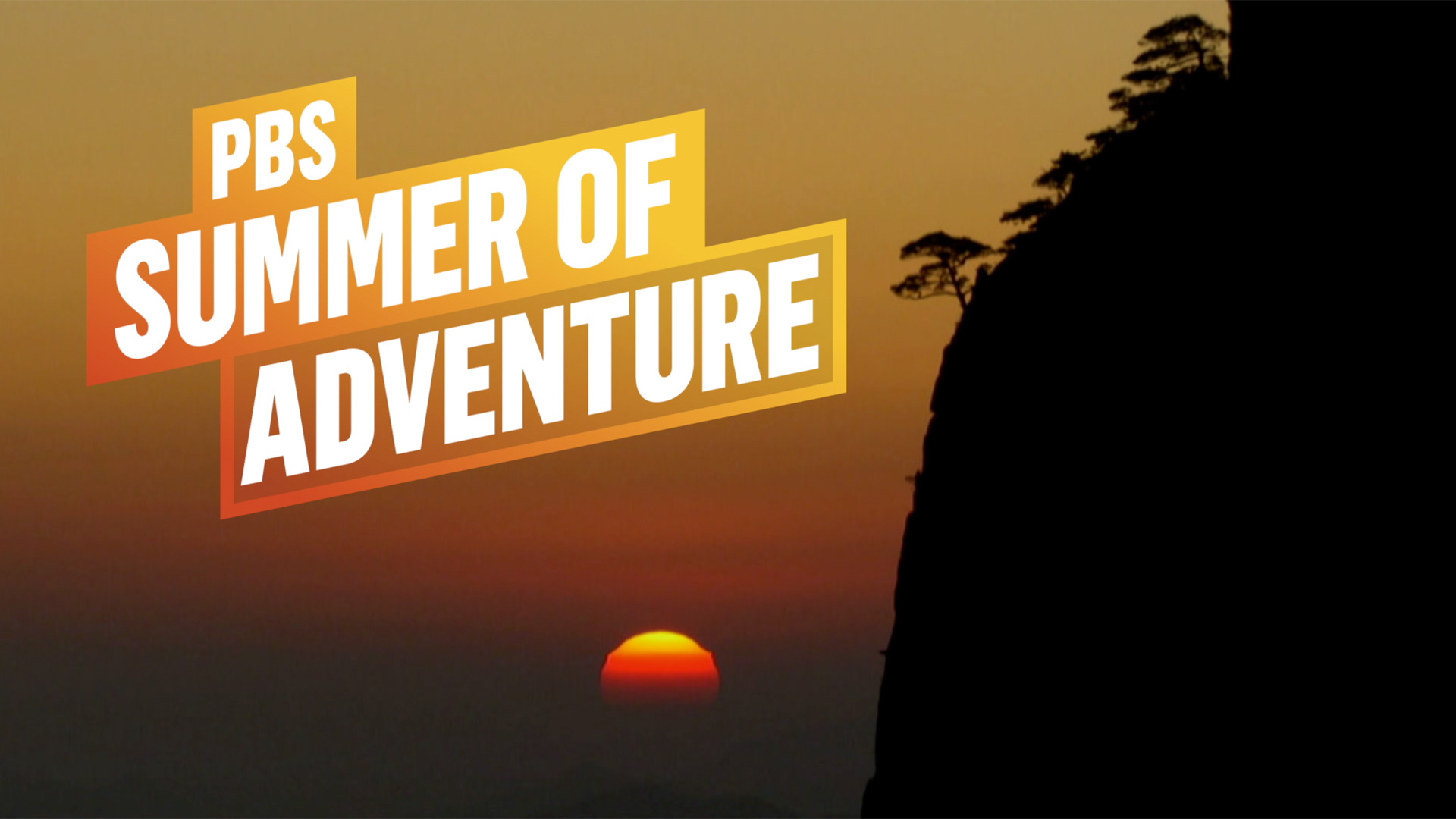 The PBS Summer of Adventure begins June 20, 2017.
PBS
PBS travels the globe, from China to Havana and beyond, to give viewers a sweeping look at many of the most fascinating places on Earth. The season also brings the premiere of PRIME SUSPECT: TENNISON ON MASTERPIECE, which follows the early career of the beloved detective, and season three of GRANTCHESTER. PBS visits the kitchens of some of the world's most renowned chefs in a food-themed programming block to please every palate.
Kicking off the season, "PBS Summer of Adventure" presents several new limited series that take viewers to some of the world's most amazing places and cultures. This strong lineup of history, science and natural history programming debuts with THE STORY OF CHINA (June 20-July 11) with historian/host Michael Wood, followed by BIG PACIFIC (June 21-July 12), a look at the ocean's rare and dazzling creatures; BBC co-production GREAT YELLOWSTONE THAW (June 21-July 5) with Smithsonian's Kirk Johnson, who explores the dramatic seasonal changes that affect the park's wildlife; NATURE'S GREAT RACE (July 12-26), a BBC co-production, in which scientific teams utilize new technology to track animals of the Arctic wilderness and African bush; WEEKEND IN HAVANA (July 18), featuring a glimpse of the beauty of the city that only recently re-opened to Americans; RARE – CREATURES OF THE PHOTO ARK (July 18-August 1), renowned photographer Joel Sartore's quest to document and save animals at risk of extinction; and IRELAND'S WILD COAST (August 2), Emmy award-winning cameraman Colin Stafford-Johnson's journey along his homeland's rugged Atlantic coast.
PBS continues its tradition of quality Sunday night dramas with the return of Reverend Sidney Chambers in GRANTCHESTER SEASON 3 ON MASTERPIECE on June 18. Joining the lineup on June 25 is PRIME SUSPECT: TENNISON ON MASTERPIECE, a new three-part drama portraying the early career of one of television's most iconic detectives, Jane Tennison. Sunday, July 16, marks the premiere of REMEMBER ME, starring Michael Palin as the sole witness to the violent death of a young woman at his residential care home.
Later in the summer, PBS looks to the stars with two new specials: NOVA "Solar Eclipse" premieres August 21 as scientists observe the first total solar eclipse to traverse the U.S. mainland in more than a generation; THE FARTHEST - VOYAGER IN SPACE on August 23 shows viewers how NASA's epic Voyager missions revolutionized our understanding of Jupiter, Saturn, Uranus, Neptune and their dazzling moons and rings.
From Julia Child to Martha Stewart, PBS has a long history of presenting groundbreaking, entertaining and educational cooking shows to American viewers. FOOD – DELICIOUS SCIENCE (May 17) examines the food we eat, right down to the molecular level, by celebrating the physics, chemistry and biology that lie hidden inside every tasty bite.
Two holiday specials join the PBS schedule, with the NATIONAL MEMORIAL DAY CONCERT (May 28), honoring men and women in uniform, and A CAPITOL FOURTH (July 4), commemorating the country's 241st birthday, live from the West Lawn of the U.S. Capitol.
See upcoming programming and a full television schedule at tv.azpm.org.