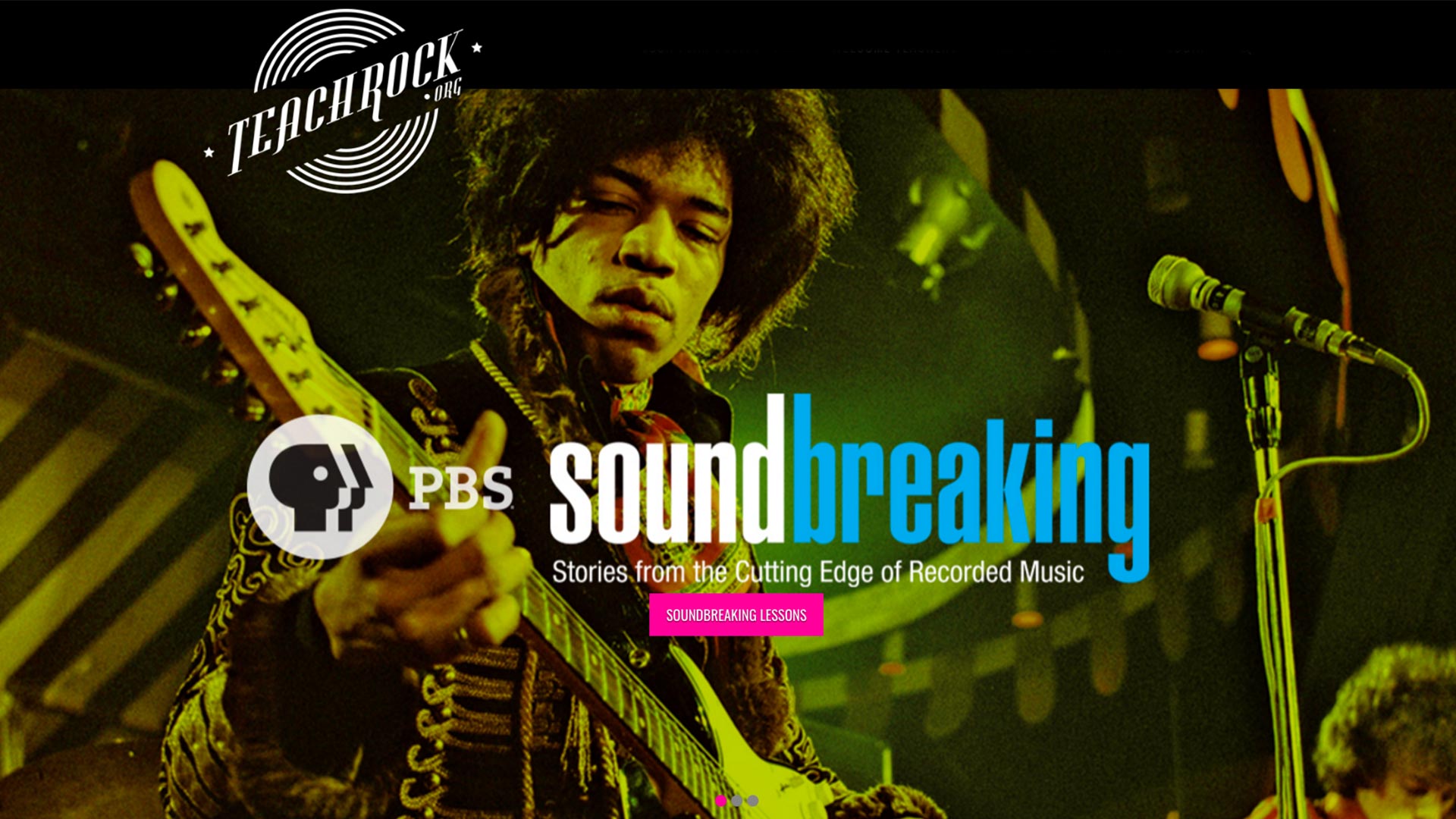 Soundbreaking lesson plans are a collaboration between Teachrock, PBS, Higher Ground and Show of Force. (PHOTO: Teachrock.org)
Explore companion lesson plans and video to the PBS series, Soundbreaking: Stories from the Cutting Edge of Recorded Music.
TeachRock has partnered with PBS, Higher Ground and Show of Force to create these lesson plans for the eight-part Soundbreaking series. These lessons are tailored for students in social studies, language arts, geography, science, and general music classes. Each lesson includes clips from the Soundbreaking series, archival photography, period advertising and journalism, and activities for students to experience the music-making firsthand.
For more details and teaching resources visit the Soundbreaking page on PBS LearningMedia.