Video Production Services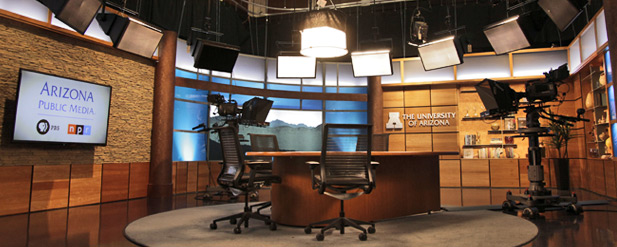 Full Range of Video Production Services
Arizona Public Media Production Services offers a full-range of video and media production services ranging from single SD camera shoots to multi-camera High Definition studio productions. AZPM Production Services has the facilities, resources and creative staff to meet all of your production needs.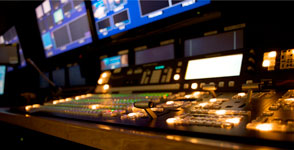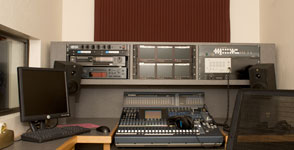 Let Arizona Public Media Production Services be a part of your company's marketing strategy. We can work with you to create a production that reinforces your company's message with a unity of text, music, graphics and other visual elements. We provide you with the most suitable delivery options for your video production. The final product can be a DVD, web video, tape or portable storage.
Our emmy-award winning staff has designed and created promotional video productions and educational video productions for organizations like YWCA of Tucson, Education Enrichment Foundation and Pima Council on Aging.
Audio Solutions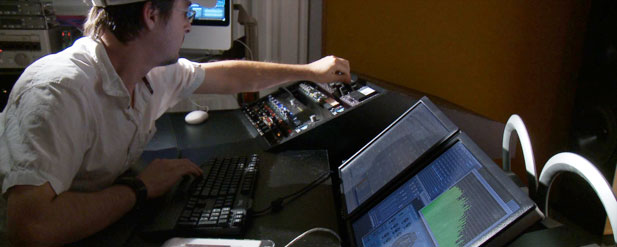 State of the Art Audio Services
Arizona Public Media's award-winning audio professionals are ready to assist you with a range of services and skills with state-of-the-art resources. From simple studio recordings to podcast production and audio mastering, AZPM can customize our services to meet your needs.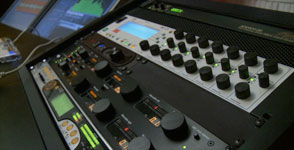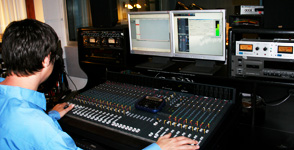 Studio Recording
Single or multiple voice tracking/recording
Professional in-house voice talent available
Interview recording
ISDN connectivity
Variety of studio microphones including our vintage RCA 77-DX
Podcast Production
Includes all recording, editing, file conversion and uploading
Location Recording
Stereo and multi-track concert + recital recording
Orchestral recording (Decca Tree)
Fully equipped with Sound Devices multi-track recorders and a large variety of microphones
News field audio recording
Audio for television/film productions
Audio Mastering
The only dedicated mastering studio in Southern Arizona
Analog and digital mastering outboard equipment
Sequoia digital audio workstation
Dunlavy monitoring
Studer A807 reel for playback/recording
Audio Editing/Mixing
Analog and digital outboard equipment
Sequoia/Samplitude digital audio workstations
Soundcraft Ghost analog console
Audio Restoration
iZotope RX professional restoration software
Audio Archival Transfers
Reel to reel transfers using Studer A807 + Otari MX5050
Tape baking available when needed
Cassette transfers using customized Nakamichi CR-7A
Vinyl transfers
Videoconferencing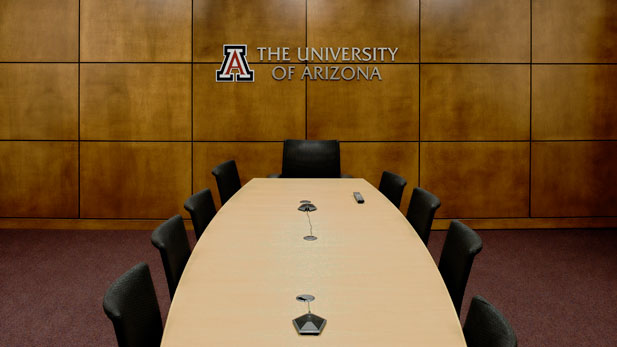 State of the Art Video Conferencing
In this day of diminished travel budgets, Videoconferencing is the most efficient way to bring people and teams together. AZPM Production Services offers state of the art video conferencing with IP and ISDN capabilities for one to ten people in a conveniently located facility on the campus of the University of Arizona. In addition, we have remote site Videoconferencing capabilities.