AZPM
Decades after it originated in Havana, Cuba, the Buena Vista Social Club will play "a little bit of everything" in Tucson this weekend.
Founding member Eliades Ochoa said "you see the roots of Cuban music," at a Buena Vista Social Club concert.
"This is more than a concert," he said in Spanish. "It's an encounter with the public, with our audience, it's like a meeting with a big family."
Sixteen years after the release of Buena Vista Social Club's first and only studio album, Ochoa, 67, is thankful he is healthy enough and strong enough to take his music around the world.
Ochoa is a self-taught guitar player and singer with roots in rural Santiago de Cuba. He is famous for wearing a cowboy hat and all black clothing and has often been called the "Cuban Johnny Cash."
The Buena Vista Social Club was a club that held dances and concerts with music from Cuban music's "golden age" in the 1940's and 1950's. Its music gained popularity internationally in late 1990's after a documentary was released.
Listen: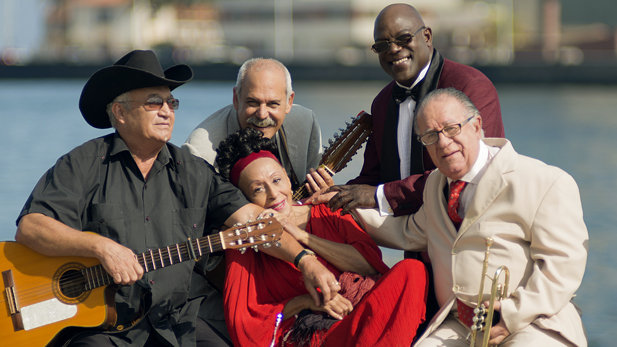 The Orquesta Buena Vista Social Club, featuring Eliades Ochoa on guitar and vocals
The Buena Vista Social Club will play at the University of Arizona Centennial Hall Sept. 14, at 8 p.m.
UAPresents is an underwriter of Arizona Public Media.