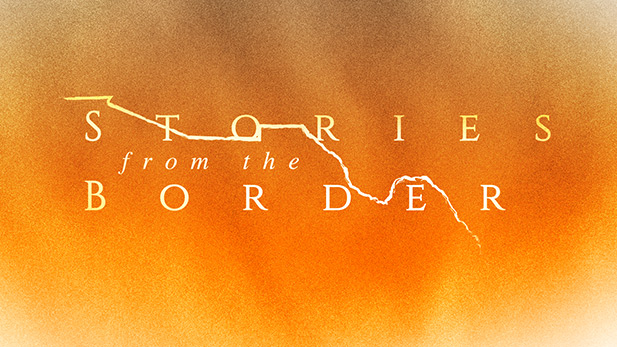 Media coverage about the U.S. – Mexico border frequently projects a picture of violence and despair; however, a long history of cross-cultural cooperation and influence has resulted in a region with a unique culture, sense of place and strong economic growth.

On September 29, Arizona Public Media and the Community Foundation for Southern Arizona will present Community Interactive: Stories from the Border - a live, interactive event featuring a panel of respected and accomplished journalists from Mexico and the U.S.

September 29, 2016
6:30-8:00 p.m.
Fox Tucson Theatre


Each panelist's history of living near and reporting about the border will provide stories and perspectives from both sides, and insight into the following topics:

U.S.-Mexico trade relations and the influence of politics and public policy on cross-border economics

Current trade initiatives between Arizona and Mexico

U.S. presidential candidates' positions on border and immigration issues and the impact of those positions on business decisions, trade and border life

Political and cultural perceptions south of border vs. north of border


Community Interactive: Stories from the Border will be streamed live on azpm.org. The full program will also be available online after the event and will be broadcast on AZPM's WORLD and UA Channel. Excerpts of the discussion will be broadcast on PBS 6 and NPR 89.1.

Tickets will be available through Eventbrite starting September 1.
For more information, call the AZPM Front Desk at 520-621-5828.

About the program:
Community Interactive is a series of engaging and informative live events addressing issues Southern Arizonans face, including poverty, the border, education and the arts. Produced in partnership by Arizona Public Media and the Community Foundation for Southern Arizona, each event is free and open to the public and offers an opportunity to participate in a solution-driven conversation on the challenges and potential solutions to these pressing issues.

About the presenting organizations:
Arizona Public Media (AZPM) is a member-supported, non-profit public media organization that serves all of Southern Arizona with six public television channels and three radio services. AZPM has received 29 individual Emmy® Awards (Rocky Mountain Chapter) in the past two years, including the 2015 Overall Station Excellence Award. This coveted honor is awarded for an organization's overall portfolio, including locally produced programs, on-air examples of events hosted by the organization, and involvement in the community. AZPM is an operating unit of the University of Arizona and is provided as a community service and educational resource since its inception in 1959. Located on the University of Arizona campus, AZPM maintains editorial independence from the University. More information about AZPM can be found at azpm.org.

The Community Foundation for Southern Arizona (CFSA) was created to help connect donors to the causes they care about by serving as a vital link between philanthropy and the community's needs. CFSA's impact is a collective one, with funds being held by individuals, families, and businesses with unique interests, ideas, and passions for making our region a better place. Like Southern Arizona itself, CFSA's funds are diverse. Our collective work touches every aspect of daily life, including animal welfare, arts and culture, community development, education, environment, health and human services, and so much more. For more information, visit cfsaz.org.