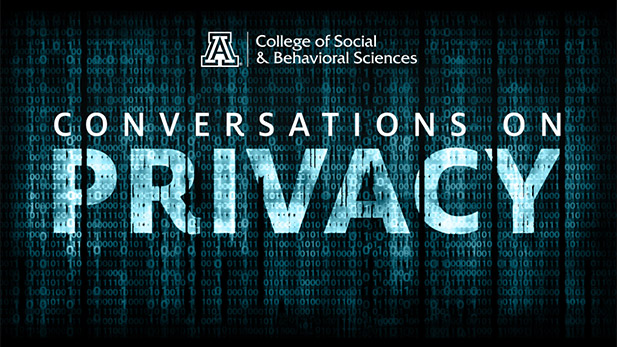 This year's UA College of Social and Behavioral Sciences lecture series deals with privacy in the information age.
Conversations on Privacy
Wednesdays at 6:30 PM
OCT 19-NOV 16
Fox Tucson Theatre
AZPM will also be livestreaming these discussions at livestream.com/azpm
With every click and swipe, we can access unimaginable amounts of information online. We also leave a trail of personal data, revealing secrets about our health, habits, beliefs, plans, and connections. This fall, join the UA College of Social and Behavioral Sciences for a series of five conversations with national experts to explore the benefits and dangers of the digital age.



More information at sbsdowntown.arizona.edu or (520) 621-1112.
TICKETS
The conversations are free and open to the public, but tickets are required at the door. Reserve your tickets for each event in advance through Eventbrite. Tickets also available at the Fox Tucson Theatre box office on the day of the event. For more information, call the UA College of Social & Behavioral Sciences at (520) 621-1112 during normal business hours or call the Fox Tucson Theater at (520) 624-1515.