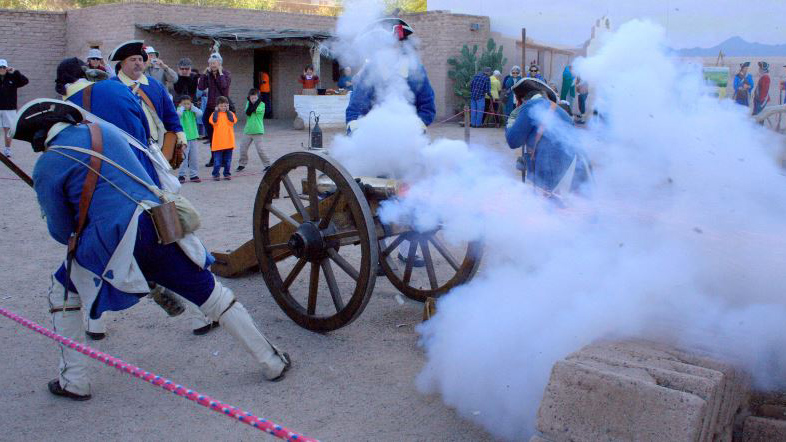 Photo courtesy of the Presidio Museum
The Presidio San Agustín del Tucson Museum is inviting the community out to celebrate the holidays this Saturday at its Living History Day.
"Living History Day is a great way to come and experience history first hand," said April Bourie, the museum's marketing director.
She said volunteers will be dressed in period costumes and making things the way people made them in colonial days.
"Those things really open people's eyes. And because they're seeing it right there and they're interacting with it, it really takes hold gives them an idea of what it things used to be like."
The museum hosts these events on the second Saturday of every month between October and April, but this one is a celebration of the holidays as well, with the Carrillo Magnet School's "Las Posadas" procession ending at the museum.
"Their march represents Mary and Joseph looking for a place to stay when they came into Bethlehem."
Living History Day takes place Saturday from 10 a.m. to 3 p.m. Admission is $3 and free for children under 14.
The museum is located at 196 N. Court Ave. It is a reconstruction of the original Tucson Presidio, built in 1775.