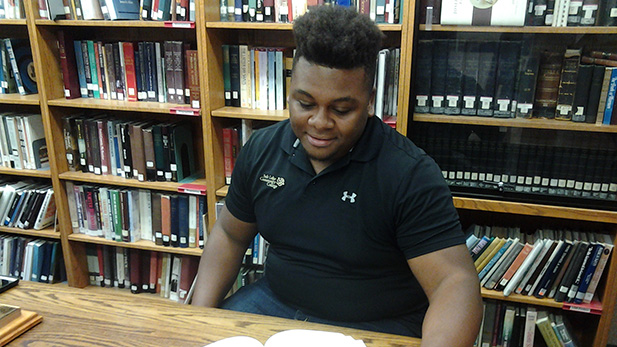 One of the country's largest genealogy databases is now open to the public in Washington, D.C., and a Tucsonan helped build its content.
Twenty-eight-year-old Odassis Cheeks worked as one of 25,000 volunteers nationwide who scanned records from the Civil War-era Freedmen's Bureau that are now at the Smithsonian Institution's National African American Museum of History and Culture.
FamilySearch, the world's largest genealogy organization, accumulated the names of 1.8 million newly freed slaves from the records and entered them into a digital database. Cheeks and the other volunteers each checked thousands of names for accuracy and authenticity. He said the database will help people confirm family histories that were unavailable until now.
"It always just hits a spot where you realize what went on in this country, and you look back and you are kind of grateful about where you are at this point," Cheeks said.
The Freedmen's Bureau was organized under an 1865 Congressional order at the conclusion of the Civil War. It offered assistance to freed slaves in many ways, and the handwritten records of these transactions appeared on marriage registries, hospital or patient records, school admissions documents, census lists, labor contracts and indenture or apprenticeship papers. The records were compiled in 15 states and the District of Columbia.
The database was formally delivered to The Smithsonian's National Museum of African American History and Culture on Dec. 6.