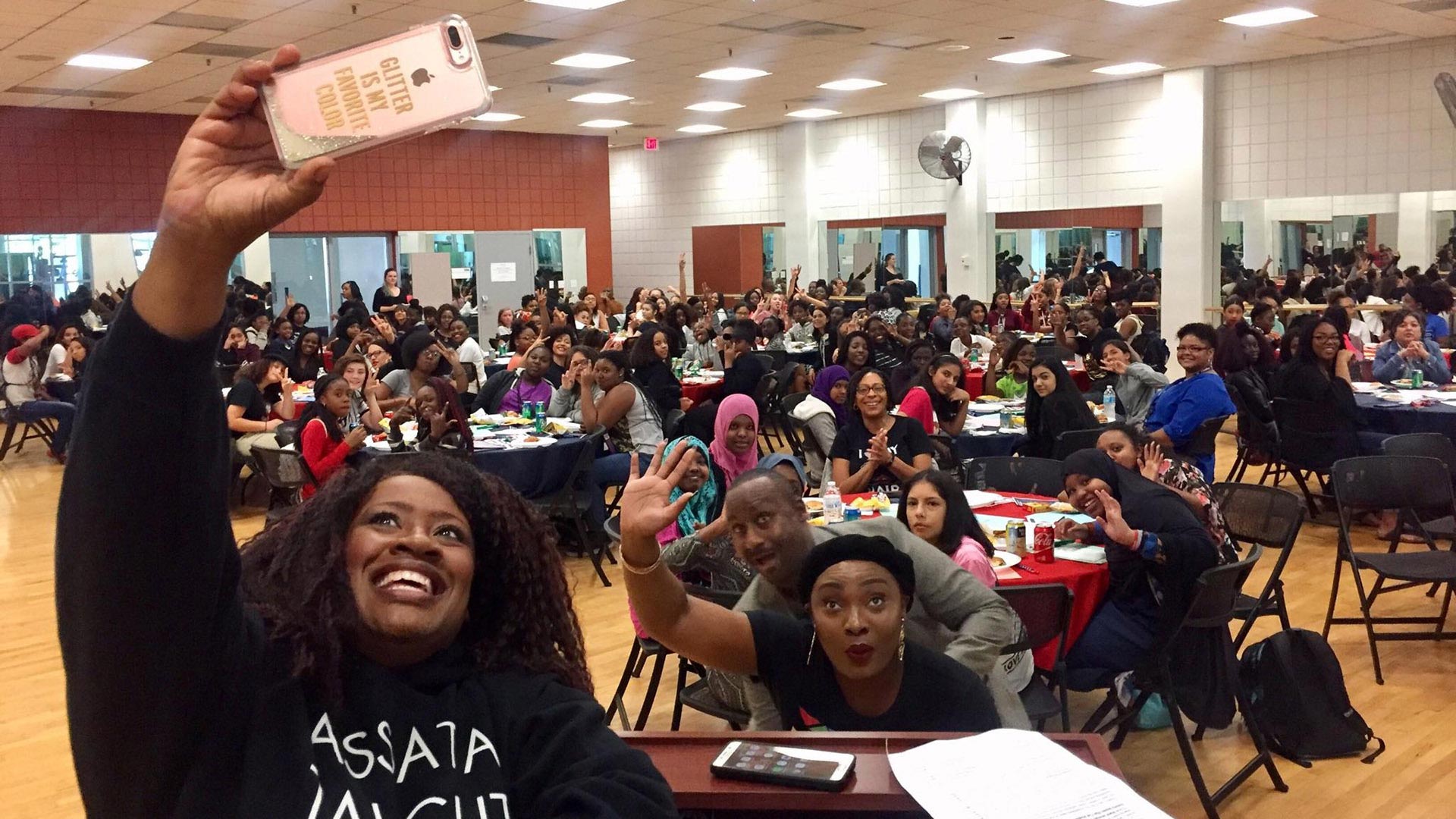 UA's KC Williams and Isoken Adodo and TUSD's Jimmy Hart take a selfie with 100 middle school girls during a visit to the UA campus.
Vanessa Barchfield, AZPM
LISTEN
The Tucson Unified School District and the University of Arizona's African American Student Affairs teamed up Wednesday to screen the film "Hidden Figures" for 100 middle school girls in honor of Black History Month.
Eighth grader Mamie Tiago hadn't seen the movie yet, but she knew what it was about.
"It's about how black women were treated back in the day, especially working in a place where it's predominantly white."
She and the other students grabbed popcorn and took their seats to watch the story of three black women at NASA who helped send Americans into space.
Afterward, sixth grader Ami Ndiaye said she enjoyed the film
"It was really nice," she said. "It just inspires everyone."
The eighth grader, Mamie, said the women inspired her too.
Because if they were in that situation and they were able to do what they wanted to do, then I can be able to do what I want to do, especially in this generation where I have a lot of freedom."
From the theater, the girls went to the University of Arizona campus to meet with African American students, professors and a dean.
"These are individuals who I believe are themselves hidden figures here at the University of Arizona and the Tucson community," said Isoken Adodo, who organized the event. "But we want to expose them to you all. We want you to be able to sit with them. We want you to be able to talk to them, and learn the things that they're doing and the ways in which they're impacting their community."