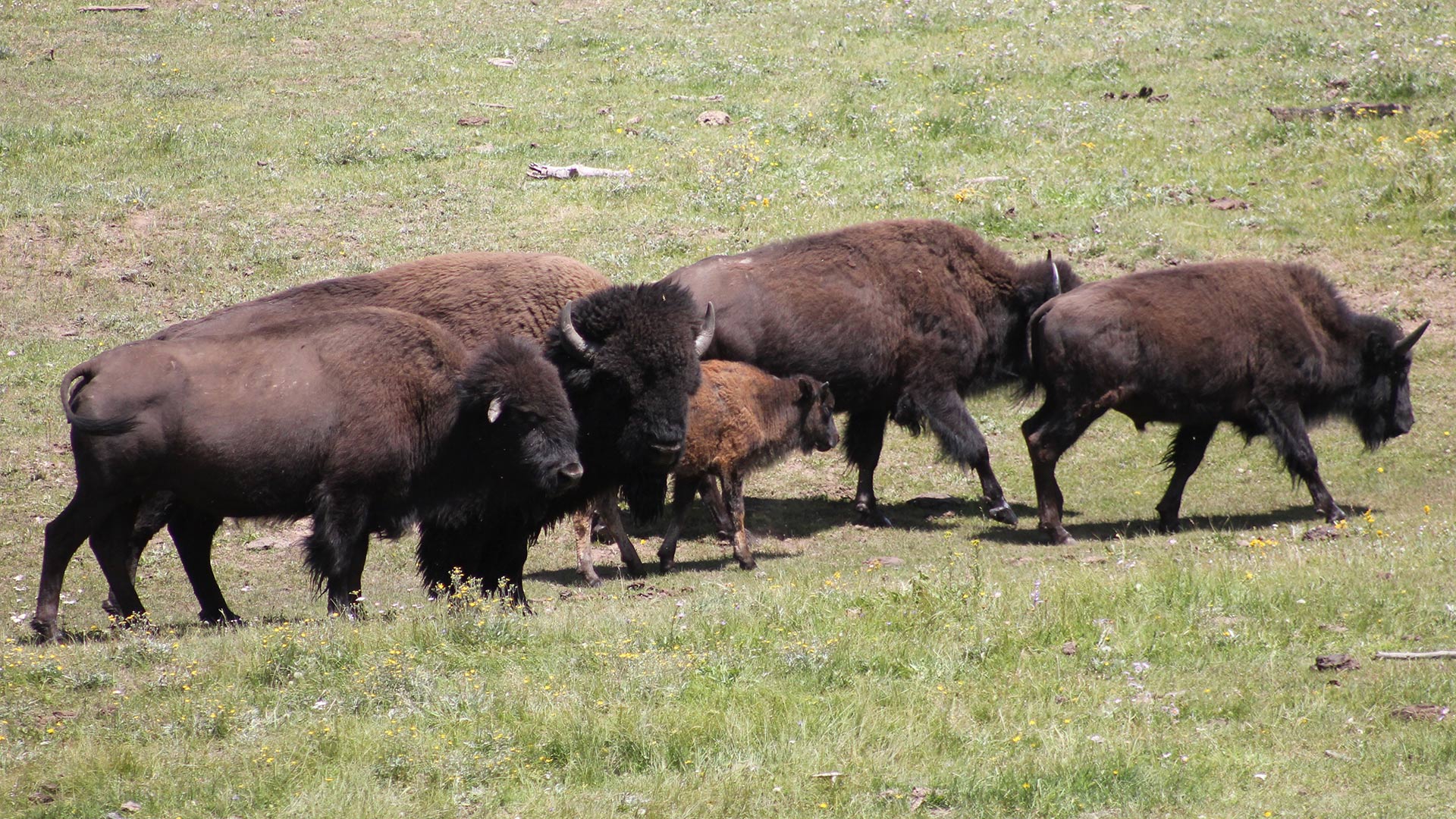 Bison living in Grand Canyon National Park don't have any predators, officials say.
National Park Service
Officials at Grand Canyon National Park are considering a plan to reduce the number of bison living near the canyon's North Rim.
A plan to remove some bison is undergoing an environmental assessment through June 7. If approved, removal of bison could start as early as the end of summer.
Biologists estimate there are between 400 and 600 bison roaming in Northern Arizona, many living primarily in Grand Canyon National Park.
Park officials said they were worried that the herd could grow as high as 1,500 within a decade.
"The National Park Service is concerned about the increasing number of bison and the impact they have on natural and cultural resources such as water, vegetation, soils, archaeological sites and on values such as visitor experience," Grand Canyon National Park spokesperson Emily Davis said.
The plan would call for some bison to be relocated and others to be killed by trained volunteers.
Davis said bison in the area can be traced back to a herd brought to the area in 1906. Bison spread to Grand Canyon National Park in the early 1990s.
The plan and information on how to make a public comment can be found here.