Meet two master sergeants who are also clarinetists in the USAF Academy Band.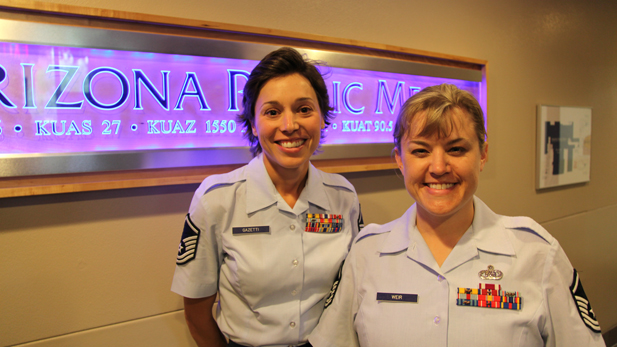 (Master Sergeant Hika Gazetti (l) and Master Sergeant Claudia Weir (r) of the USAF Academy Band)
The enthusiasm these women have for their jobs as the Air Force's musical ambassadors to the world really shines through. Mark McLemore asks them about why they chose the military life, and about some of the many places they have traveled since becoming clarinetists in the United States Air Force Academy Band.