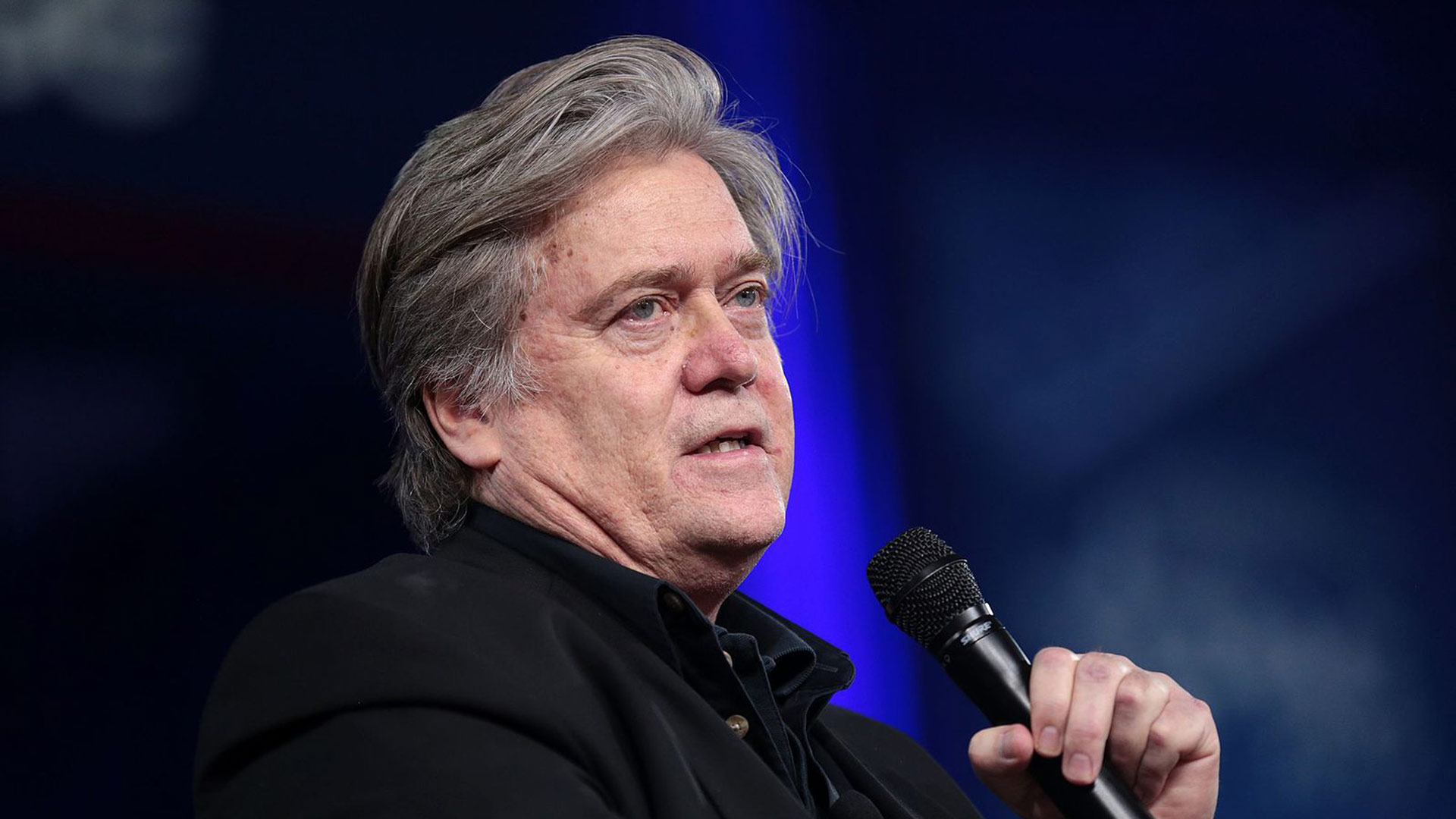 Breitbart News chairman and former White House chief strategist Steve Bannon.
Gage Skidmore via Wikimedia Commons
President Donald Trump's former chief strategist Steve Bannon was in Tucson on Saturday night where he spoke at an event commemorating the death of a Border Patrol agent in 2010.
The backdrop of the event Bannon spoke at is a dinner held every year after the death of Border Patrol agent Brian Terry.
The shooting death is a scandalous legacy of the Obama administration involving a gun-running operation that put weapons in the hands of Mexican cartels with the oversight and approval of American federal agents, known as Operation Fast and Furious.
Bannon credited Trump with empowering the federal agents of the Border Patrol and Immigration and Customs Enforcement but said global forces are pushing back.
"But the resistance that we met trying to build the wall, the resistance that [President Trump] has met in trying to enforce U.S. law is unbelievable. And it comes from multinational corporations, it comes from their lobbyists, it comes from their consultants," Bannon said.
The Breitbart News chairman received a courage in journalism award from the foundation, which over the years since Terry's murder has awarded recipients like Democrat Congresswoman Gabrielle Giffords and Sue Krentz, the widow of Robert Krentz, who was killed on his border ranch in 2010. That murder was publicly tied to Mexican cartels, though it's never been solved.
Bannon told the crowd that Terry's death and the resulting congressional hearings over Operation Fast and Furious forced people to pay attention to what was happening on the southern border.
"I can tell you he wouldn't be president of the United States if the incident had happened here. Brian Terry will live in history as a historical figure, and the reason was he brought to the attention of the American people. He put a human face on it. He put a hero's face on it of what is exactly at risk on the southern border of our country."
The Brian Terry Foundation has awarded more than 40 scholarships to students who want to pursue careers in law enforcement. Terry himself served with the U.S. Marine Corps and was an officer with the Detroit Police Department before joining the Border Patrol.
Candidate Trump vowed to Terry's family to uncover the remaining truths about the gun-walk operation.
Then-Attorney General Eric Holder was held in contempt of Congress for refusing to turn over certain documents about the operation.
Four Mexican men were convicted for Terry's murder. A fifth was arrested last month in Mexico.