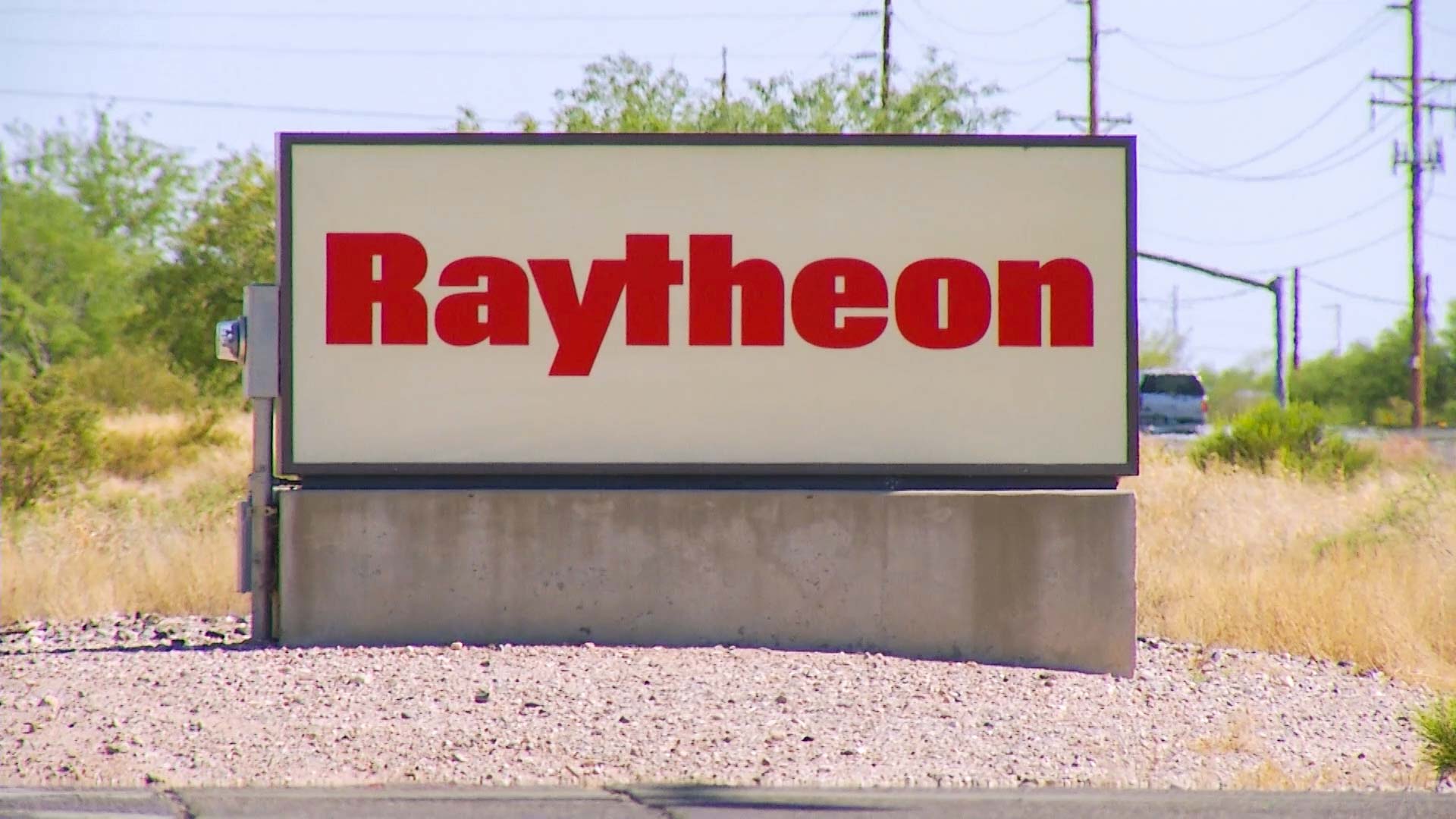 A sign for missile-maker Raytheon.
AZPM Staff
A new leader will take over Tucson's largest private employer next week.

Raytheon Missile Systems' 11,000 Tucson employees will start the week with a new boss. Division President Taylor W. Lawrence is retiring, effective Saturday.
Raytheon builds missiles for the military in Tucson and at six other locations around the country. Lawrence's decade as its president ends on a high note. On Monday the company announced that one of its "Exoatmospheric Kill Vehicles" successfully intercepted and destroyed a simulated ICBM warhead over the Pacific Ocean. It's only the second time a warhead of that type has been intercepted in mid-flight.
Lawrence will stay on as a senior adviser though his retirement in mid-July. He's been with the company for 13 years. His replacement, Wesley Kremer, joined Raytheon in 2003 after 11 years in the U.S. Air Force as a weapons systems officer.