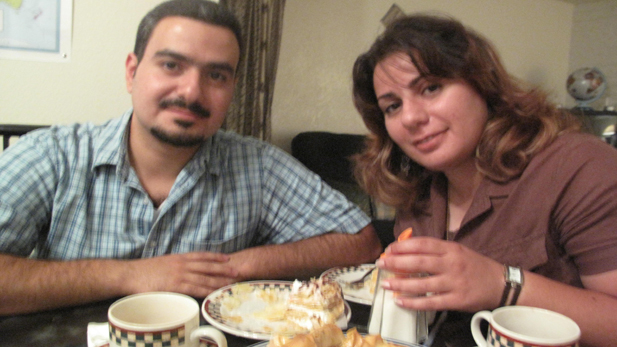 Fady and Dalya Sarkees, two young professionals who are recent arrivals to Tucson from Iraq.

Bria Dolnick
This story was produced by Bria Dolnick.
When brother and sister Fady and Dalya Sarkees left Iraq and fled to Syria, they were just trying to find a place to go where their lives would be stable.
After being offered admission to the U.S. as refugees, Fady and Dalya, along with their parents, chose to move to Tucson, Arizona in 2008.
With resettlement help from the International Rescue Committee, the Sarkees are making a new life for themselves here in the Old Pueblo. Fady and Dalya are just two of the 1,000 plus refugees who resettle in Tucson every year.
Independent radio producer Bria Dolnick asked the Sarkees to share their thoughts about this difficult transition, including their struggle to find the kind of highly skilled jobs that their educations prepared them for.
Who is Bria Dolnick?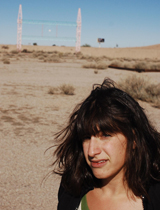 Bria Dolnick currently works as a refugee/school liaison for the Arizona Refugee Resettlement Program, and she is a graduate student in the University of Arizona's Language, Reading, and Culture department. She learned much about making audio documentaries studying at Duke University's Center for Documentary Studies, interning at Chicago Public Radio, and tinkering around a bunch. Bria grew up in Chicago and studied political science at Beloit College. She currently lives in Tucson with her boyfriend, cat, chickens, and honey bees. You can listen to some of her other stories at prx.org.