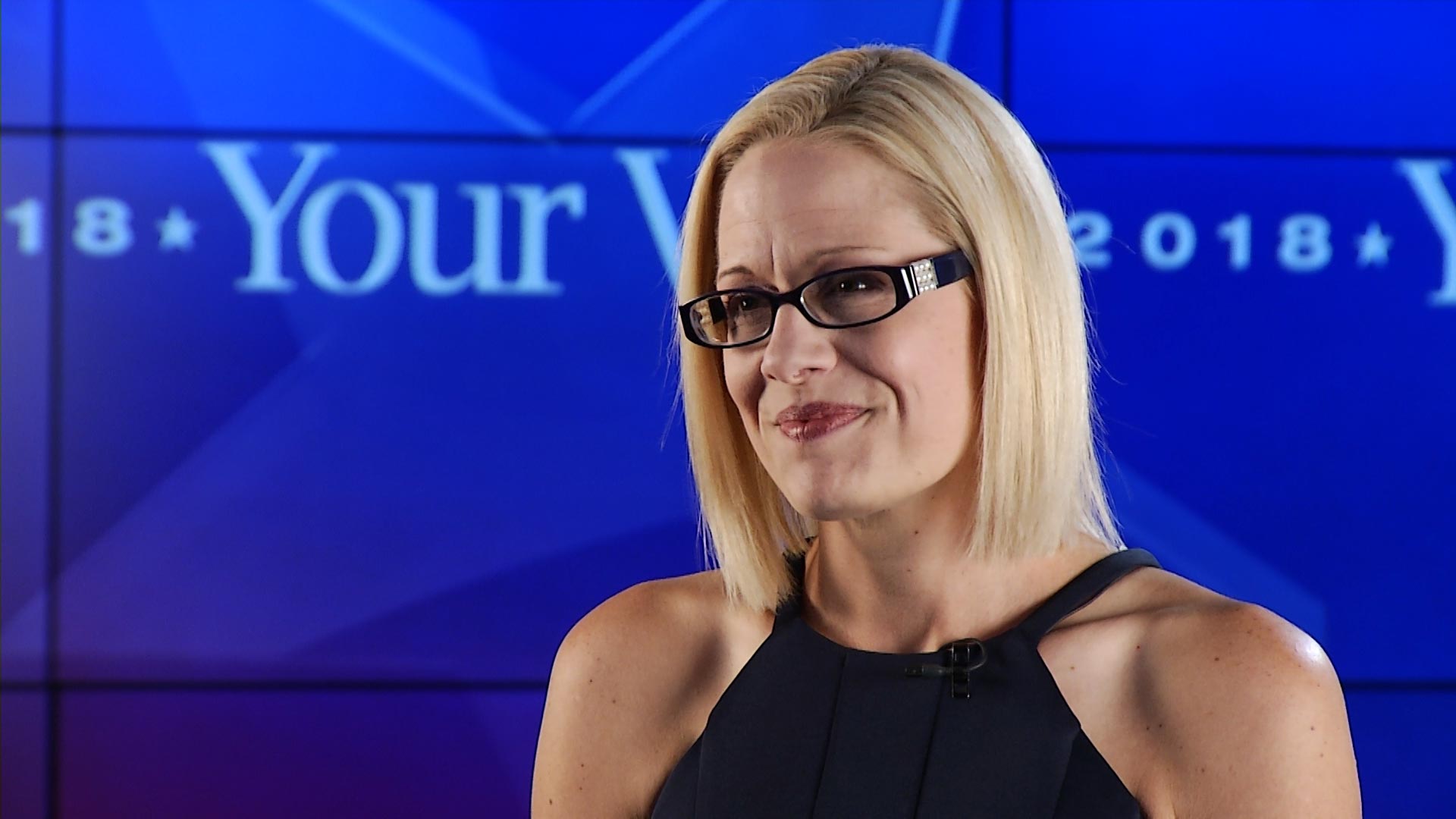 Kyrsten Sinema

AZPM
The parliamentarian of the U.S. Senate has rejected another attempt by Congressional Democrats to get an immigration reform measure included in a sweeping budget reconciliation bill.
Alex Gomez with the progressive advocacy group Living United for Change in Arizona, or LUCHA, said despite the new setback, lawmakers can still do what they were elected to do.
"And that's to govern, and to enact the will of the people. And what we have heard from our voters and our constituents in Arizona want to see a path to citizenship, particularly under Reconciliation," she said.
The original immigration reform bill proposed by Democrats sought to provide a pathway to citizenship for about 8 million undocumented people in the U.S. The second version, rejected yesterday, would have given about 6.5 million people a pathway by changing the date on which undocumented people can apply for legal status.
The parliamentarian shot down both versions.
Congressional Democrats are still trying to get a version of the $3.5 trillion reconciliation bill passed, and say they'll look for other ways to get the immigration measure included.
Gomez said LUCHA and other groups are looking to party leaders, like Senate Majority Leader Chuck Schumer, to ensure the reform is passed.
Tomas Robles with LUCHA said over the last several years years, grassroots groups like his have put hours and money into getting Democrats elected in Arizona.
"We knocked on almost 600,000 doors and as a coalition, we knocked on over a million and a half," he said. "We had a full-fledged, all hands on deck approach for both the 2018 Senatorial campaign and also the 2020 Senatorial campaign and presidential."
Activists from LUCHA and other groups met with Arizona Senator Mark Kelly after the parliamentarian's first rejection l earlier this month and say they'll push for another meeting now.
But Robles said LUCHA hasn't had any traction reaching Senator Kyrsten Sinema, who stood in the way this week of major legislation that included the priorities of fellow Democrats.
Robles said despite LUCHA's efforts reaching out to Sinema's office, they have yet to meet with her.
"If Sinema and her staff continue to ignore us, then we will ignore them in a few years from now when it's time to get out the vote," he said.