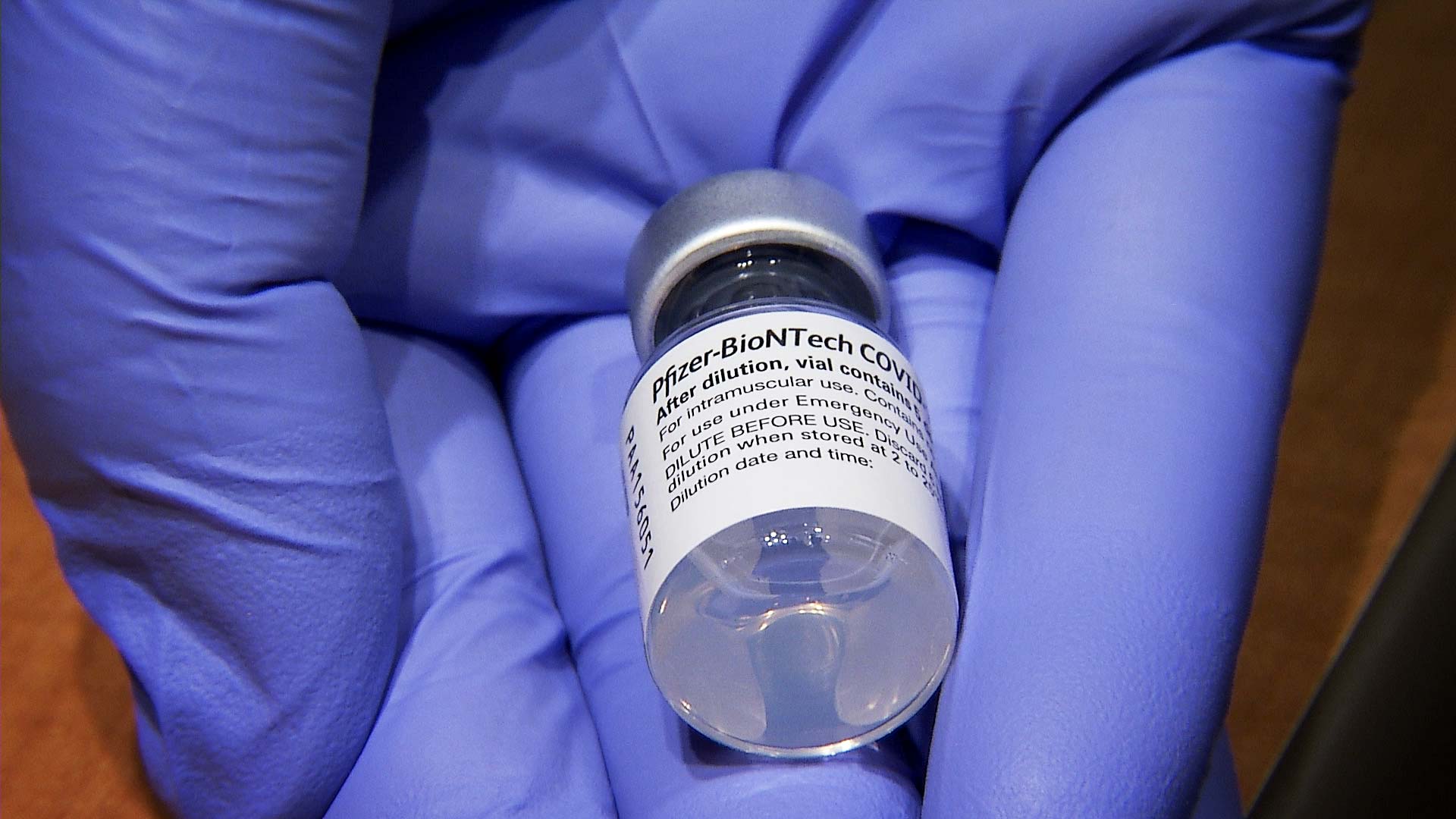 A vial of the Pfizer COVID-19 vaccine.
Robert Lindberg/AZPM Staff
Pima County has ordered thousands of doses of COVID-19 vaccines for children ages 5 to 11, which could be available as early as next week.
Children under 12, who are currently too young to receive the vaccine, account for the majority of COVID-19 cases reported among local school students, according to county health officials.
Dr. Francisco Garcia, Pima County's chief medical officer, said vaccinating children under 12 against COVID-19 means they will be "less likely to have to stay home if they were in a classroom where there was an active case, which means less likely to have to quarantine, but also — more importantly — less likely to put other people at risk."
Federal officials are moving towards approving the vaccine for children ages 5 to 11.
The U.S. Food and Drug Administration decided Friday to extend the emergency use authorization for Pfizer's COVID-19 vaccine to younger children, NPR reported.
County health officials are already working on a plan to roll out the vaccines, if given the green light by the director of the Centers for Disease Control.
The county plans to host vaccine clinics at elementary schools and launch a vaccination program for homebound children.
County health officials estimate there are about 88,000 children ages 5 to 11 in Pima County. But they do not expect parents and guardians will seek vaccinations for children in that age group at once. Instead, the county has requested an initial batch of 11,400 doses and estimates it will need a total of 22,000 in November.
Credit: Nick O'Gara/AZPM. Sources:
The New York Times
, based on reports from state and local health agencies, Census Bureau. Case reports do not correspond to day of test.