Country Music, a film by Ken Burns, premieres in September on PBS 6.
On June 30th AZPM wrapped up another fiscal year. While overall revenue increased, support from viewers and listeners, although greater than last fiscal year, fell short of the goal. I do want to extend my sincere thanks to everyone who made pledges of support and additional gifts throughout the year. The financial investment of viewers and listeners has made possible many hours of both acquired and original local programs.
Individual giving through membership funds 100% of the programs we acquire from PBS and NPR, and partially finances AZPM's original local productions. Whenever program fees from PBS and/or NPR increase, additional local support is required to offset the increases. And as a larger percentage of people support AZPM as sustaining members, it is important that we encourage our sustaining members to consider an additional gift when appeals are made to help offset increased programming costs.
Our fall fundraising campaign starts August 17th through Labor Day. I hope you will tune in during that time to help support AZPM's ongoing efforts to bring quality, intelligent, and thoughtful programming to viewers and listeners throughout Southern Arizona.
In advance of the highly anticipated premiere of Ken Burns' 16.5-hour series Country Music, I invite you to explore the remarkable stories of the people and places behind a true American art form through extended trailers and exclusive clips available to watch now. And you can sing along to some of the songs featured in the series now on Spotify. The 8-part series premieres on Sunday, September 15th at 9 p.m. on PBS 6. The full schedule of broadcast dates will be available soon on azpm.org; stay tuned for special event announcements leading up to the premiere.
This summer we greatly enhanced our educational outreach by participating in a variety of community events and reaching audiences through targeted email campaigns and a localized presence on PBS LearningMedia. As the new school year commences, and thanks to your support, AZPM will ramp up efforts even more. If you haven't already, I encourage you to visit the new Education page on azpm.org, sign up for the new AZPM Classroom Newsletter, and schedule a workshop for your school, district, or community group to learn about the free educational resources that we make available to all.
AZPM is proud to bring you quality programs, educational services, and the trusted news and information that you expect from us. Thank you for your viewership, listenership, and continued investment in AZPM.
Sincerely,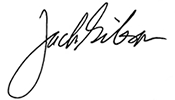 Jack Gibson
Chief Executive Officer