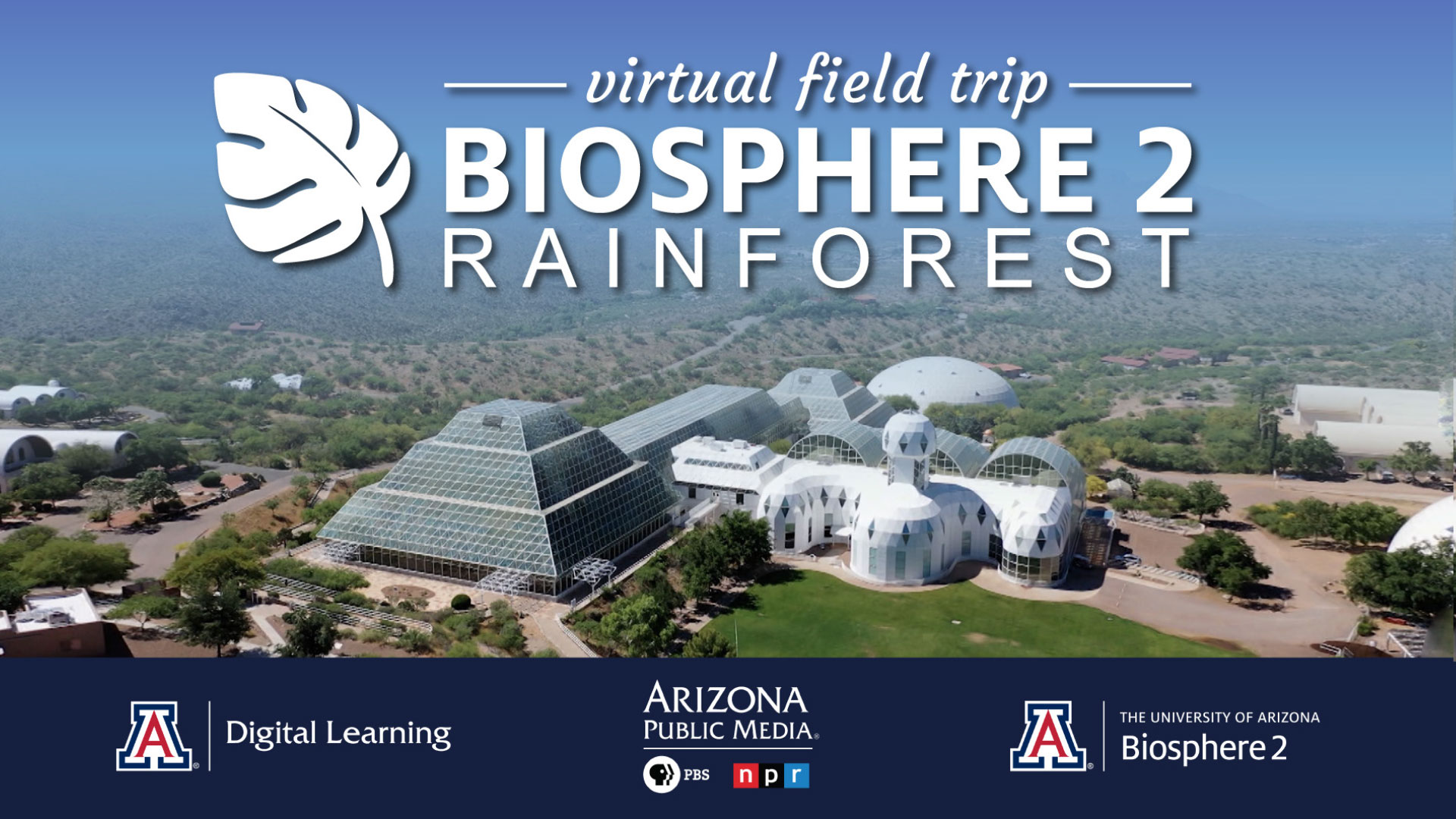 The Biosphere 2 Virtual Field Trip was made possible through collaboration between Arizona Public Media, Biosphere 2, and UA Digital Learning.
After nearly a year in the making, Arizona Public Media, Biosphere 2, and UA Digital Learning are proud to announce the launch of the Biosphere 2 Virtual Field Trip.
This free virtual learning venture is an interactive, deep-dive into the Biosphere 2 Rainforest. Developed for middle school students, the virtual field trip provides an opportunity for individuals of all ages to explore the Rainforest biome in-depth while also learning more about climate change research, environmental challenges, and science concepts such as photosynthesis and the carbon cycle. Biosphere 2 is uniquely positioned to conduct experiments that can be done in a simulated setting, as such, students will explore concepts that help forge connections to the real world.
Other features of the virtual field trip include a look at the history of Biosphere 2 and the original missions from the 1990s, an overview of the facility's other biomes, insight into ongoing environmental research, and fun facts about Biosphere 2 sprinkled throughout. Complementary instructional guides for teachers and students that provide curricular connections, activities, and related content links are also available on the website.
Visit education.azpm.org/biosphere2 to enter this unique virtual space to start exploring the Biosphere 2 Rainforest today.