Dear Friends,

As the Thanksgiving season approaches, I am reflecting on all that we at AZPM have to be thankful for. The support of our community is always top of mind, but even deeper than that is the passion, commitment, and investment evident in your willingness to share your comments, questions, and feedback. Thank you for taking the time to share your thoughts.
Last month, we launched a video version of this letter to show, rather than tell you, about upcoming programs and projects. I was surprised at how many of you expressed a preference for a written letter rather than a video. Therefore, we have decided to share the written version of earlier in the month, followed by this video update mid-month, thus providing highlights in both formats. Click to watch or continue reading below for upcoming program highlights.
CLICK TO WATCH a message from the CEO
AZPM's newest podcast, AZPM News Daily, fills a growing local news coverage gap by bringing you in-depth news whenever and wherever you care to listen. I'm pleased to report that listenership has snowballed since its debut on October 16 as more and more listeners discover the freedom of accessing AZPM news on demand. New episodes are available each weekday afternoon on azpm.org, Spotify, Apple, Amazon Music, or wherever you listen.
This month will see the season finales of several popular PBS dramas. Watch PBS 6 at 7 p.m. on Saturday, November 4 to bid a bittersweet farewell to the irascible DOC MARTIN in the final episode of Season 9. Finales of Sunday night dramas HOTEL PORTOFINO, WORLD ON FIRE, and ANNIKA will air November 19 starting at 8 p.m. If you're behind, you can watch all episodes, as well as past seasons, on AZPM Passport.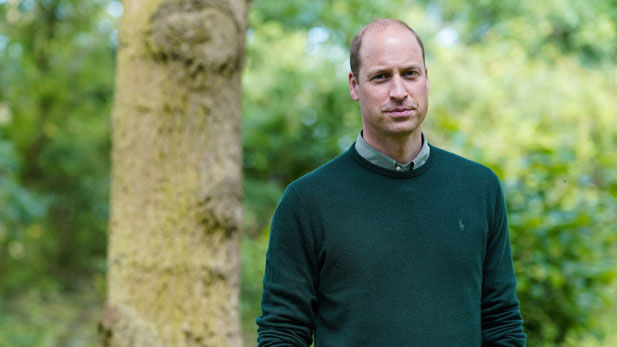 Prince William

Earthshot Prize
AZPM honors veterans this month with special programs on PBS 6 that seek a deeper understanding of the past and its influence on the present. THE METALLDETEKTOR examines the impact of the crash of an American bomber outside a small Austrian town during World War II and one man's efforts 75 years later to contact the descendants of the airmen who were on board. In DEAR SIRS, a young man traces the journey of his grandfather, an American WWII prisoner of war, across Germany and pieces together an untold story along the way. The METALLDETEKTOR premieres Thursday, November 9 at 10:30 p.m.; DEAR SIRS on Saturday, November 11 at 7 p.m. Founded by Great Britain's Prince William in 2020, THE EARTHSHOT PRIZE encourages innovative climate and environmental solutions to protect and restore the planet. A star-studded awards ceremony will celebrate this year's fifteen finalists and reveal the five winners. The awards ceremony, filmed live in Singapore on November 7, will air on PBS 6 at 7 p.m. on Sunday, November 12.
November 22, 2023 marks the 60th anniversary of the assassination of President John F. Kennedy. A new look at the investigation established by President Lyndon B. Johnson, INSIDE THE WARREN COMMISSION, premieres on PBS 6 November 20 at 9 p.m. Based on shocking new evidence, the documentary is a riveting account of the people who worked tirelessly to discover the truth behind the assassination – and the often-misunderstood and controversial report that followed.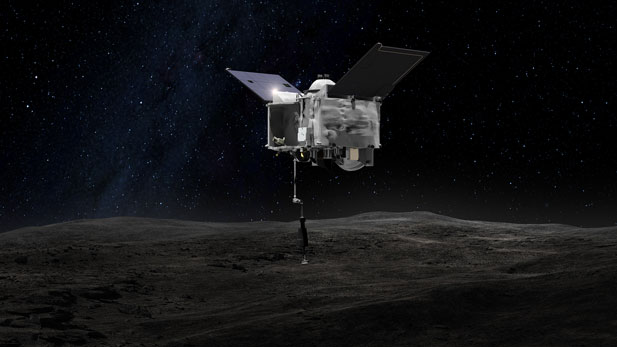 The AZPM Original Documentary OSIRIS REX: TO BENNU AND BACK premieres November 22 at 8 p.m. on PBS 6.

NASA's Goddard Space Flight Center
For nearly 20 years, a University of Arizona-based research team has worked with NASA to collect a sample from the surface of an asteroid and return it to Earth for study, and AZPM has documented the process every step of the way. The AZPM original documentary OSIRIS REX: TO BENNU AND BACK reveals the incredible surprises, challenges, and human triumphs of the mission and what it took to design the spacecraft, send it into space, collect the sample, and return safely back to Earth. Tune to PBS 6 on Wednesday, November 22 at 8 p.m. as we take a look back – and forward – at this groundbreaking endeavor.
AZPM will keep you entertained on PBS 6 over the Thanksgiving weekend with a MISS SCARLET AND THE DUKE marathon Thursday, November 23 and Friday, November 24 starting at 10 a.m. and FAREWELL DOC MARTIN on Saturday November 25 at 8 p.m., followed by the CELTIC WOMAN 20TH ANNIVERSARY CONCERT at 9 p.m. Be sure to watch to find out how AZPM supporters can obtain tickets to see Celtic Woman live at Centennial Hall this spring! Special Thanksgiving weekend programming wraps on Sunday, November 26 with MARY BERRY'S ULTIMATE CHRISTMAS at 8 p.m.
The profound legacy of conservation and environmental justice of a St. Johns, Arizona native and University of Arizona graduate is featured in STEWART UDALL AND THE POLITICS OF BEAUTY. Throughout his career as a public servant, policy maker, and educator, Udall called on all Americans to move away from our emphasis on economic growth and consumerism and toward quality of life and a new politics centered on beauty, frugal living, appreciation of nature and the arts, and a recognition of the Earth's limits. Don't miss STEWART UDALL AND THE POLITICS OF BEAUTY Tuesday, November 28 at 8 p.m. on PBS 6. AZPM will host a special preview screening of this film on November 12. The event is free but registration is required. Go to azpm.org/udallevent to reserve your seat.
Anxious about hosting Thanksgiving dinner this year? Never fear – NPR 89.1 has you covered! Join us at 10 a.m. Thanksgiving Day for TURKEY CONFIDENTIAL, The Splendid Table's annual Thanksgiving show. Host Francis Lam takes calls and comes to the rescue of Thanksgiving cooks, kitchen helpers, and dinner guests during the biggest cooking day of the year. And if you've never had the guts to try Susan Stamberg's mother-in-law's controversial cranberry relish, I highly recommend it. You can find the recipe (and lots of fun reading about Susan's annual NPR tradition and cranberries in general) here.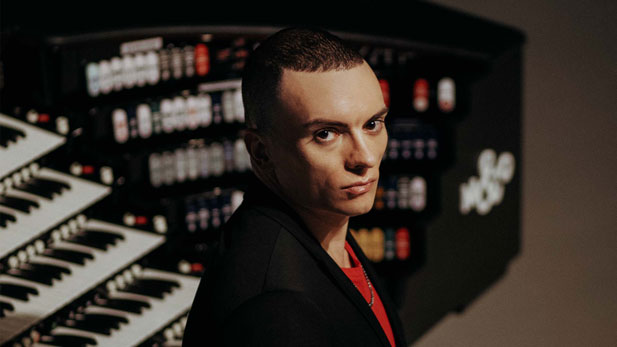 Andy Bade speaks with contemporary organist, Cameron Carpenter.

Image: Dovile Sermokas
Classical 90.5 afternoon host Andy Bade speaks with internationally acclaimed organist Cameron Carpenter as part of our Classical Extempore Interviews series. Also on Classical 90.5, Community Concerts continue Sundays at 3 p.m. with the Arizona Friends of Chamber Music. This month's ensembles will include Germany's Goldmund Quartet, the Vienna Piano Trio, and The Dover Quartet.
Finally, you have probably heard by now AZPM's plans to construct a new, state-of-the-art production facility and headquarters to better serve you. The project is approximately 84% funded; a capital campaign is underway to raise the funds needed to complete this project without financing. This campaign is in addition to the funds we must raise from viewers and listeners to support the program services on AZPM stations. For more information about how you can contribute to the Bridging Communities Capital Campaign visit azpm.org/bridging.
AZPM exists for you and thrives because of you. Your contributions help AZPM provide Southern Arizona with the very best in-depth news and information, educational programs, quality entertainment, and community events…and we couldn't do it without you. Please accept my very best wishes this Thanksgiving season, and thank you for your support.
Sincerely,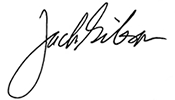 Jack Gibson
Chief Executive Officer