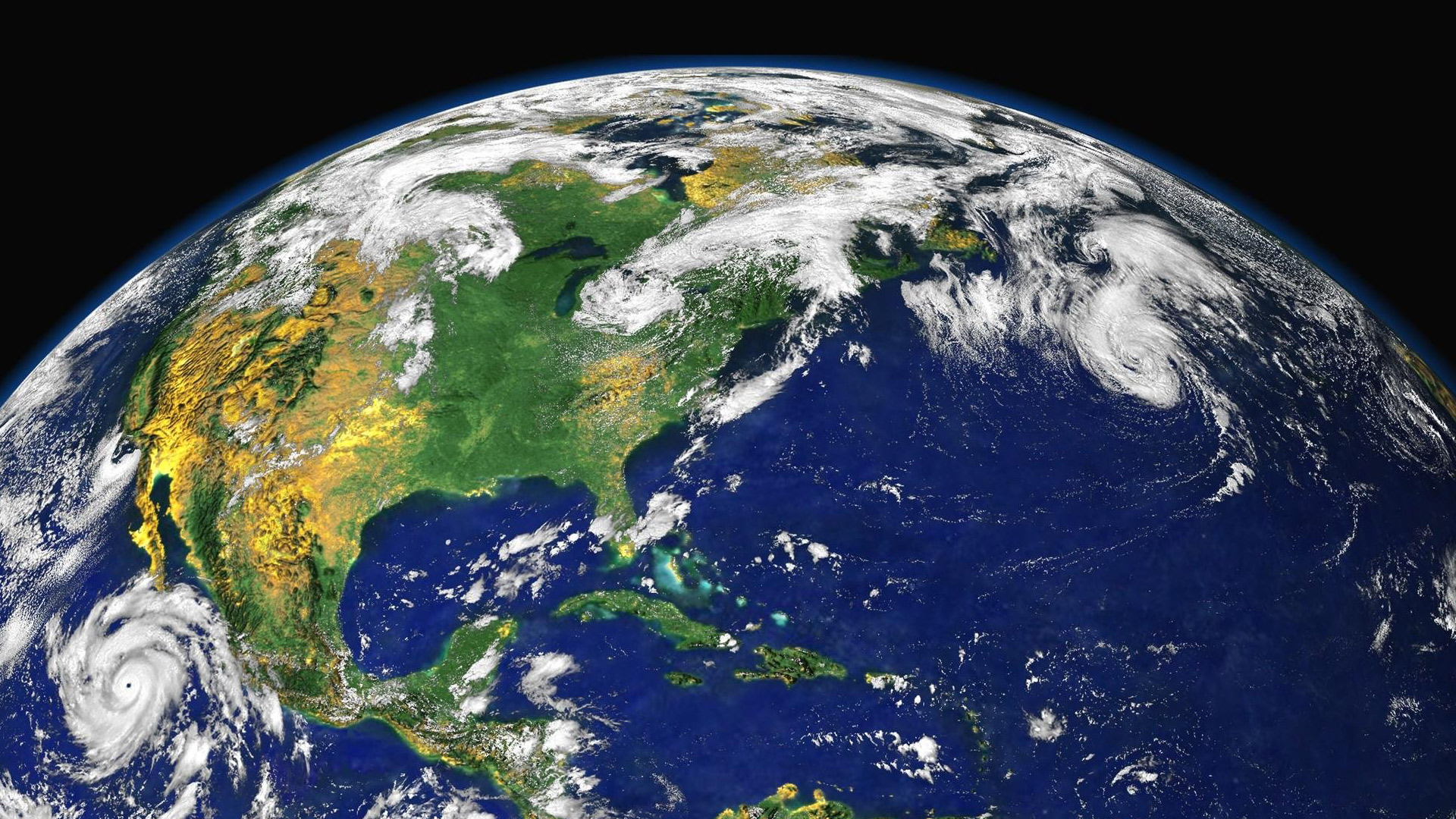 AZPM celebrates Earth Day with special programming throughout the month.
Dear Friends,
Thank you for your ongoing support of AZPM, Southern Arizona's member-supported public media organization. As the weather warms up in Southern Arizona, we at AZPM are hard at work bringing you thought-provoking stories that reflect our diverse community, entertaining dramas, educational resources, local, regional, national, and international news and information, and so much more. There's always something new at AZPM!
Highlights this month on PBS 6 include special programming in honor of Earth Day, April 22, with new episodes of NATURE, NOVA, and the second-season premiere of CHANGING PLANET on Wednesday, April 19 at 9 p.m. In its second year, CHANGING PLANET continues its investigation of six of the Earth's most vulnerable ecosystems, catching up with scientists and local experts fighting to safeguard their communities and wildlife, and introducing new potential solutions to the climate crisis. Be sure to join us Wednesdays at 8 p.m. for premieres of NATURE "The Hummingbird Effect" (April 12), "Niagara Falls" (April 19), and "Treasure of the Caribbean" (April 26). And don't miss the premiere on Wednesday, April 12 at 9 p.m. of NOVA: WEATHERING THE FUTURE, which examines the climate challenges facing Americans of different ethnic, regional, and socioeconomic backgrounds.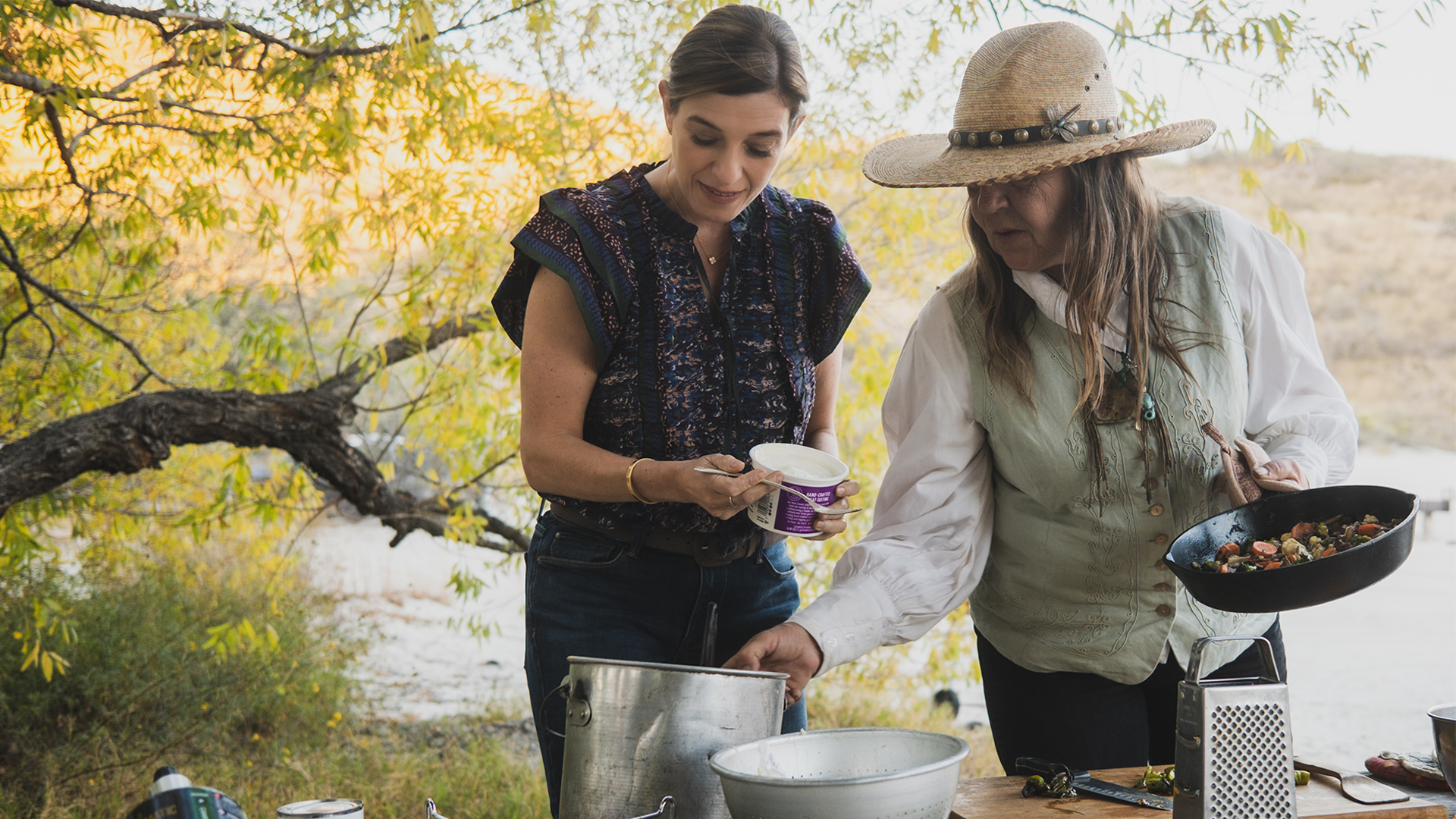 Pati Jinich makes frontier food with Leslie Case, the caretaker of the ghostown in Ruby, Arizona
Courtesy of Darren Durlach / © Mexican Table LLC
Closer to home, Mexican cooking authority Pati Jinich explores the melding of cultures, cross-border collaborations, and explosive growth along the US-Mexico Border in LA FRONTERA, a new 3-part series airing Mondays at 9 p.m. starting April 3. Follow Pati's journey as she travels along the golden coast of California, through Arizona-Sonora, and into the New Mexico-Chihuahua region. Look for familiar locations in Episode Two, "Ancient Seeds and Desert Ghosts," which was filmed along both sides of the Arizona-Sonora border in some of the most untouched places in America.
Travel with AMERICAN EXPERIENCE back to a time when solar energy was not understood, nor its potential considered. THE SUN QUEEN tells the story of chemical engineer and inventor Mária Telkes, who, for nearly 50 years, applied her prodigious intellect to harnessing the power of the sun. She designed and built the world's first successfully solar-heated modern residence (in 1949!) and identified a promising new chemical that, for the first time, could store solar heat like a battery. And yet, along the way, she was undercut and thwarted by her boss and colleagues — all men — at MIT. Despite these obstacles, Telkes persevered and is now recognized as a visionary pioneer in the field of sustainable energy. An unexpected and largely forgotten heroine, Telkes was remarkable in her vision and tenacity — a scientist and a woman in every way ahead of her time. THE SUN QUEEN premieres Tuesday, April 4 at 8 p.m. on PBS 6.
April is also the target month for the installation and commissioning of a long-awaited full-power Channel 6 transmitter to restore expanded broadcast service on PBS 6. You may recall a power surge event catastrophically damaged our main television transmitter last winter. Ever since, we have been operating at lower power, affecting over-the-air viewers outside of the Tucson basin. More recently, power lines downed during winter storms on Mount Bigelow caused multi-day service interruptions on both PBS 6 and Classical 90.5. This same storm system led to the complete failure of our backup power generator. Installation of the new transmitter and replacement generator will begin as soon as the snow melts and the ground on Mt. Bigelow is solid and dry enough to support the crane and heavy equipment necessary to transport and position the new equipment. On behalf of all of us at AZPM, we sincerely appreciate the forbearance of our viewers and listeners as we work to restore the services you have come to expect.
On radio, NPR 89.1's News team continues to grow. You will hear several new voices on the air in the coming weeks, including the voices of some of the University of Arizona's most promising student journalists. In addition to covering stories of interest to Southern Arizonans, the team is also working on a couple of new podcasts. Starting April 28, AZPM's newest podcast, MORE THAN A GAME, gives fans a behind-the-scenes look at Southern Arizona's favorite sports. Find MORE THAN A GAME and other AZPM podcasts on Apple, Spotify, or wherever you listen or visit our podcast page.
Classical 90.5 marks the 150th birthday of one of the last great representatives of Romanticism in Russian classical music, Sergei Rachmaninoff, on April 1. Widely considered one of the finest concert pianists of his day, Rachmaninoff's virtuosic piano compositions continue to challenge modern pianists with their technical difficulty and enchant audiences with their lush and expressive beauty. Classical 90.5 will also observe Earth Day on Saturday, April 22 with a playlist of nature-themed music. Hear tributes to oceans, forests, birds, and even a full hour devoted to insects! Please see the radio program guide for details.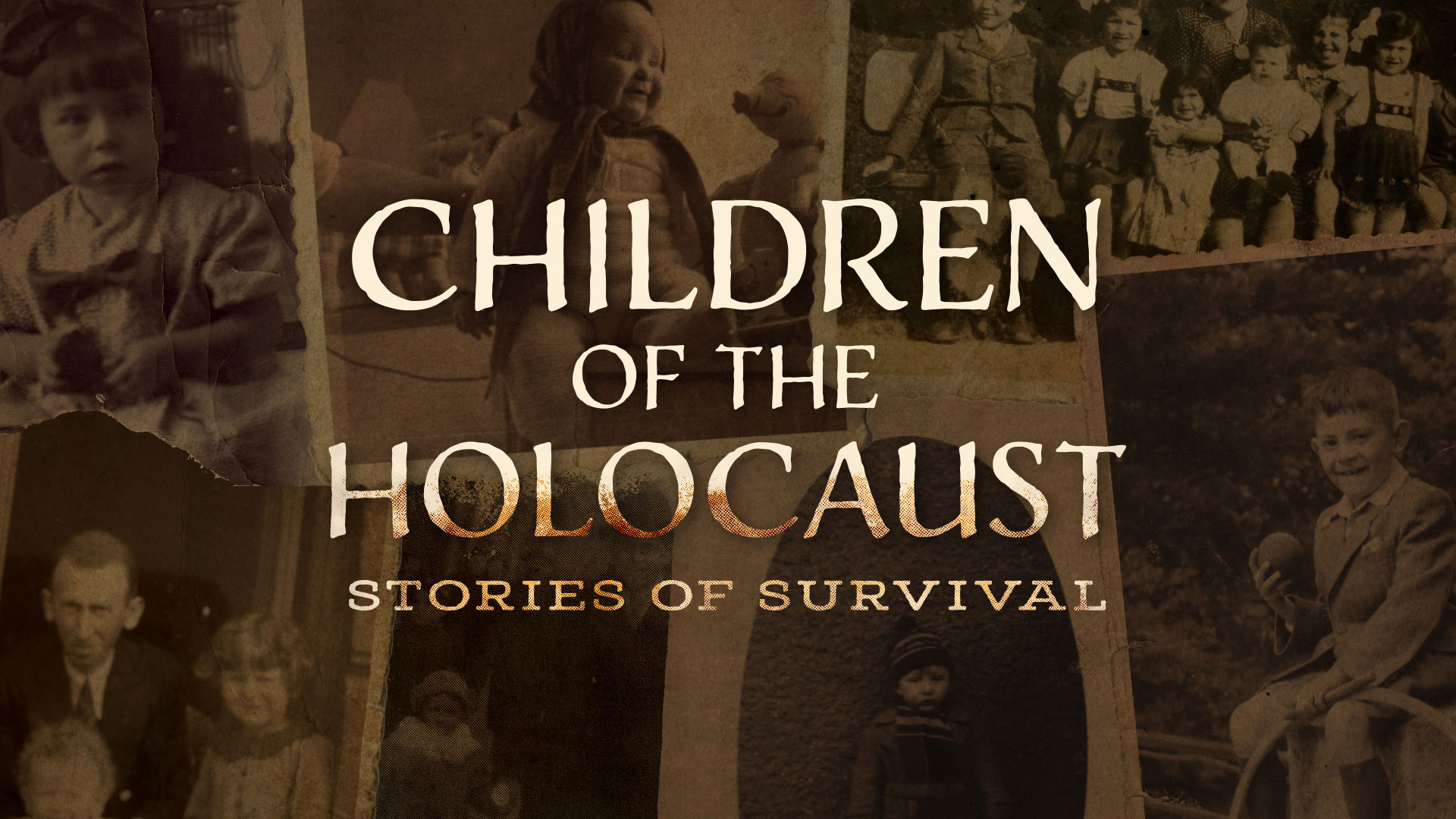 Children of the Holocaust
Don Scheer
In honor of Holocaust Remembrance Day on April 18, AZPM's original, digital-first project, CHILDREN OF THE HOLOCAUST will launch as an exclusive web series. The project captures the memories of 19 Southern Arizona residents who, as children, survived the Holocaust against all odds. Hear their heartbreaking, yet inspiring stories weekly on azpm.org starting on April 18.
The debut of CHILDREN OF THE HOLOCAUST on April 18 coincides with special Holocaust Remembrance Day programming on PBS 6. At 1 p.m., follow the incredible story of an Auschwitz survivor's journey to forgiveness and healing in EVA: A-7063. At 2:30 p.m., discover how Jewish pioneers from the silver screen and real life helped shape the expansion of the U.S. in JEWS OF THE WILD WEST (also April 15 at 3:30 p.m.). And at 10 p.m., HOW SABA KEPT SINGING tells a story of faith, family, and the power of discovery that proves love can grow in even the grimmest of places.
Finally, the AZPM Marketing and Communications team is working on a rebranding project designed to transition your public media organization, Arizona Public Media (which, admittedly, is a mouthful), to simply, "AZPM, A Community Service of the University of Arizona." A new look, logo, and color palette have been developed which we hope will improve the organization's presence in the community and clarify its relationship with the University. Promotional spots have already begun to air on television, and you will see -- and soon hear -- more about this transition in the coming weeks and months.
Your contributions enable AZPM to provide Southern Arizona with the very best in news, information, educational programs, quality entertainment, and community events. We simply couldn't do the work we do for our community without you. I hope you enjoy all that's in store this month on AZPM stations and, as always, thank you for your continued support.
Sincerely,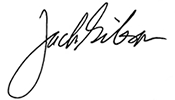 Jack Gibson
AZPM Chief Executive Officer