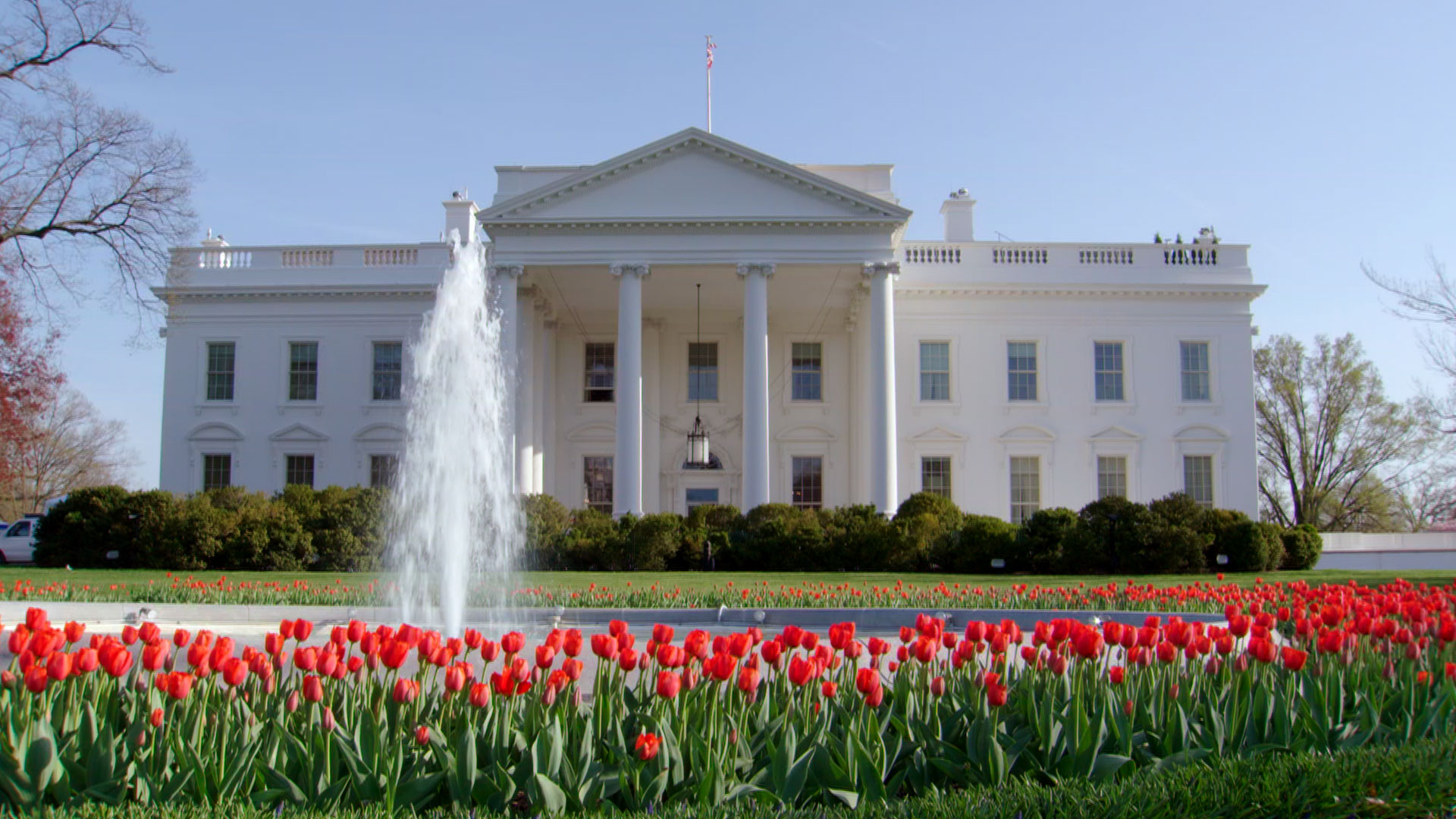 The White House

whitehouse.gov

ARLINGTON, VA; June 27, 2016 – Viewers will gain a unique look into America's most famous residence when AZPM airs THE WHITE HOUSE: INSIDE STORY, a two-hour documentary about the rich history of the White House, on July 12 at 8:00 p.m. on PBS 6. THE WHITE HOUSE: INSIDE STORY takes viewers on an intimate behind-the-scenes historical tour told through the first-person stories of First Family members, former employees, historians, members of the press and a rare informal interview with President Obama inside the Oval Office.
"The White House: Inside Story offers viewers a unique look at the history of the nation's executive mansion, known as the 'People's House,' and includes details on the personal touches each first family has contributed," said Bill Gardner, PBS Vice President of Programming and Development. "The White House is a home, an office, a command center and a national symbol, and with this beautifully crafted film, PBS viewers will gain a new perspective on this iconic American building."  
Through current-day filming combined with stock footage and still photos of past presidents, their families and staff, viewers will experience the precision with which the Executive Mansion operates — as a private home and a workplace where military and economic decisions shape and affect history. 
In addition to President Obama and former President Jimmy Carter, THE WHITE HOUSE: INSIDE STORY features new interviews with First Ladies Michelle Obama, Laura Bush, Barbara Bush and Rosalynn Carter reminiscing about their families' place in the 200-year history of 1600 Pennsylvania Avenue. These personal stories are interwoven with historical facts about the "house that George Washington built."
First Lady Michelle Obama, for example, reveals that "the White House is a fabulously magical place to live, that's not difficult to make a home." Former First Lady Rosalynn Carter admits that thinking about the history of the White House "gives [her] chills." And former First Lady Barbara Bush recalls, "You can feel history, and hope you can live up to it."
Perhaps most revealing is a story told by former Chief Usher Gary Walters, who was preparing a luncheon for the entire Congress and their families on the White House lawn the morning of September 11, 2001, when news of the terrorist attacks reached Washington. Despite Secret Service orders to evacuate the White House, Walters recalls how he quickly assessed the severity of the situation and made the decision to remain behind and dismantle the outdoor luncheon space, thus freeing up the lawn to allow the president's helicopter to land. He then went on to prepare the Oval Office for President Bush to address the nation later that day. "One of the things that I turned to in my own mind on 9/11 was the role that the White House plays in disasters and wars," said Walters. "People have a tendency to turn to the White House as a symbol of our American Heritage."
"In times of crisis, war and tough economic eras, the White House is a stalwart symbol that has stood strong since it was first commissioned by President George Washington in 1792," said film producer Peter Schnall, who gained special access to personnel and insider information. "Being able to sit with President Obama in the historic Oval Office talking about his personal experiences raising a family in the White House was a rare and special experience that lends uniqueness to this film."
THE WHITE HOUSE: INSIDE STORY was produced and directed by Peter Schnall of Partisan Pictures. It was co-produced by Margaret McEvoy, with Whitney Johnson serving as coordinating producer.
---

About PBS
PBS, with 350 member stations, offers all Americans the opportunity to explore new ideas and new worlds through television and online content. Each month, PBS reaches nearly 100 million people through television and nearly 33 million people online, inviting them to experience the worlds of science, history, nature and public affairs; to hear diverse viewpoints; and to take front row seats to world-class drama and performances. PBS' broad array of programs has been consistently honored by the industry's most coveted award competitions. Teachers of children from pre-K through 12th grade turn to PBS for digital content and services that help bring classroom lessons to life. PBS' premier children's TV programming and its website, pbskids.org, are parents' and teachers' most trusted partners in inspiring and nurturing curiosity and love of learning in children. More information about PBS is available at pbs.org, one of the leading dot-org websites on the Internet, or by following PBS on Twitter, Facebook or through apps for mobile devices.
About AZPM
AZPM is an Emmy® award-winning, member-supported media organization serving all of Southern Arizona. AZPM has six public television channels and three radio stations, including PBS 6, PBS Kids and NPR 89.1. AZPM produces local content from its digital studios on the campus of the University of Arizona and is provided as a community service and educational resource. More information about AZPM, including program schedules and Video-on-Demand offerings, can be found online at azpm.org.
Arizona Public Media® and AZPM® are registered trademarks of the Arizona Board of Regents.
Twitter: @azpmnews, @azpm | Facebook: azpublicmedia | You Tube: arizonapublicmedia