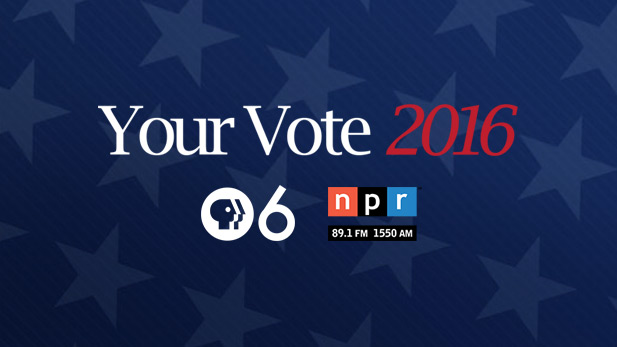 Complete election coverage with NPR 89.1 and PBS 6.
TUCSON, AZ – July 12, 2016 – NPR and PBS Newshour are teaming up to provide special coverage of the Democratic and Republican National Conventions, and you can hear it live each evening of the conventions on NPR 89.1, watch it on PBS 6 or listen live at azpm.org.
You'll hear the podium speeches, interviews from the floor and expert analysis. Newshour's Judy Woodruff and Gwen Ifill will anchor the coverage with NPR's Rachel Martin.
Tune in starting July 18 at 5:00 p.m., Monday through Thursday evening for the Republican National Convention from Cleveland. And Monday through Thursday starting July 25 for the Democratic National Convention from Philadelphia.
Follow AZPM's local and national election coverage via Your Vote 2016 and participate in the conversation on social media using #electionPBS and #LocalVotePBS.

About AZPM
AZPM is an Emmy® award-winning, member-supported media organization serving all of Southern Arizona. AZPM has six public television channels and three radio stations, including PBS 6, PBS Kids and NPR 89.1. AZPM produces local content from its digital studios on the campus of the University of Arizona and is provided as a community service and educational resource. More information about AZPM, including program schedules and Video-on-Demand offerings, can be found online at azpm.org.
Arizona Public Media® and AZPM® are registered trademarks of the Arizona Board of Regents.
Twitter: @azpmnews, @azpm | Facebook: azpublicmedia | You Tube: arizonapublicmedia