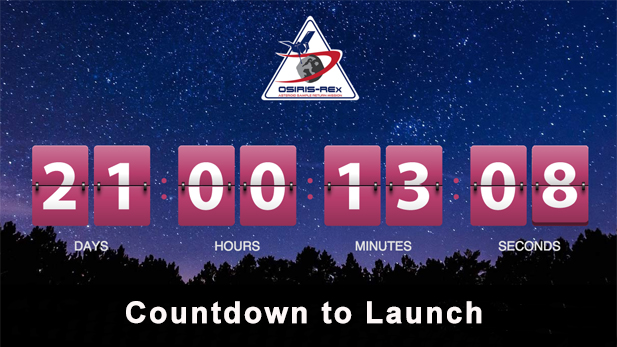 Leading up to NASA's mission to sample the near-earth asteroid Bennu, Arizona Public Media will take an extended look at the OSIRIS-REx project, the players, the University of Arizona's role and the scope of the task at hand.
August 18 marks the beginning of the 21-day count down to the September 8 launch window. During that time, AZPM will present mission highlights and history, scientist profiles, trivia, exclusive behind-the-scenes content and a special episode of Arizona Illustrated on September 4 at 6:30 p.m. on PBS 6.
Also on launch day (September 8) at 6:30 p.m., AZPM will air OSIRIS-REx: Countdown to Launch, an original 30-minute documentary about the people behind the historic mission.


Episode description: Sitting on the asteroid Bennu, over a hundred million miles away from earth, are a few ounces of surface material that scientists are anxiously awaiting to get their hands on. They'd best be patient, as the University of Arizona led NASA mission to retrieve the sample – OSIRIS-REx – is seven years away from bringing it back to earth. Watch this exciting behind-the-scenes look at the fourteen year $1 billion mission.
For additional information and a full program schedule visit azpm.org.