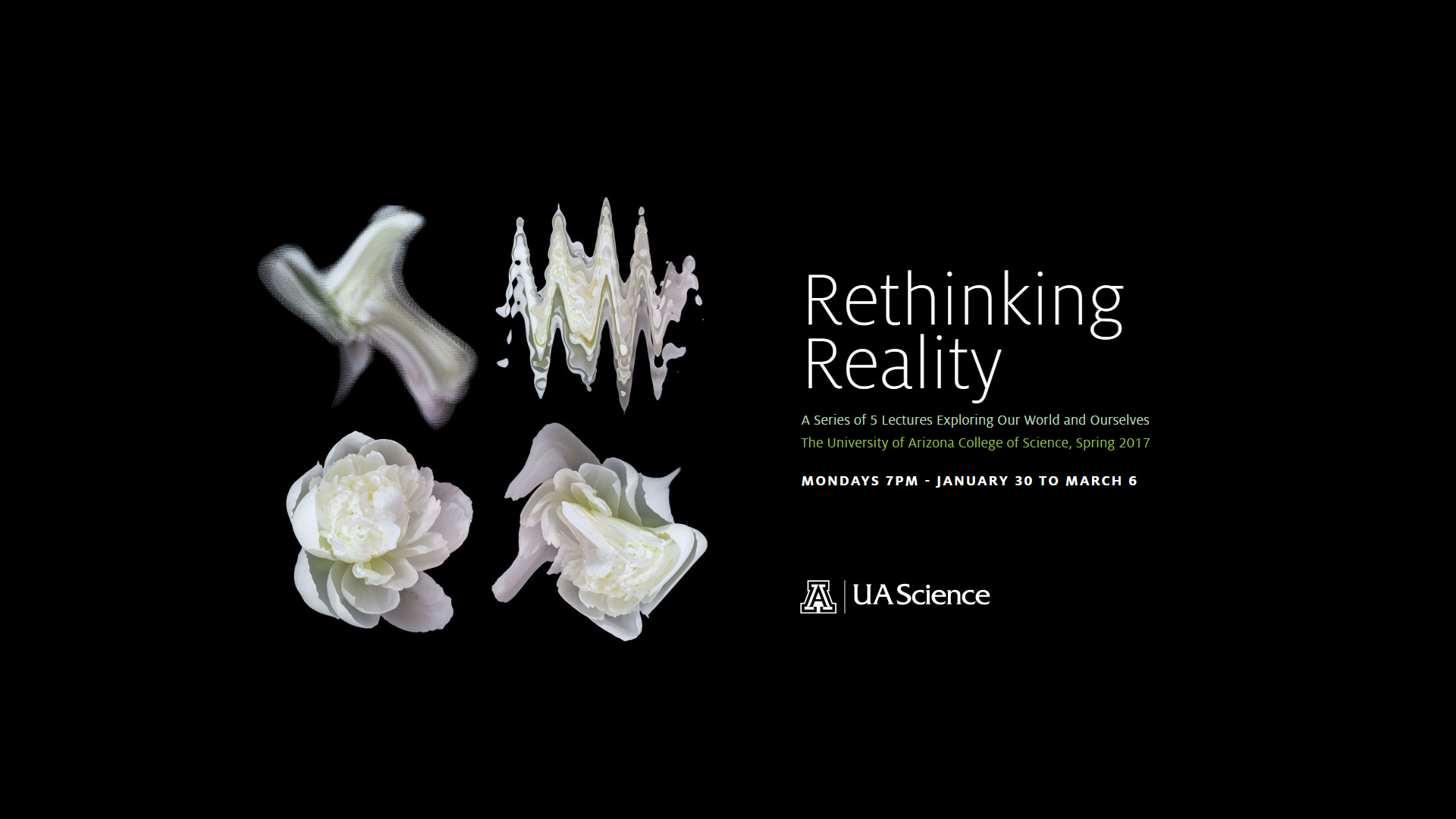 The University of Arizona College of Science presents "Rethinking Reality," a series of 5 lectures exploring our world and ourselves. AZPM will livestream these lectures Mondays at 7 p.m. from Jan 30 - Mar 6, 2017.
UA College of Science
Our intuitive understanding of reality comes from what we see and experience, but modern physics tells us that our world is actually stranger than the one we see, hear and touch every day. At extremes of scale, speed and time, our perceptions of the world prove hard to reconcile with established physical law. Here, at the cutting edge of physics where we attempt to reconcile the bizarre domain of quantum mechanics with the cosmic vastness of relativity, we must increasingly rely on new ways of thinking, seeing and experimenting to probe the principles which underlie everything.
Join us as five University of Arizona physicists explain their role as pioneers rethinking the rules of reality. Learn more at uascience.org

Watch past lectures here:
JANUARY 30
Keith R. Dienes
Rethinking the Rules of Reality

FEBRUARY 6
Feryal Ozel
The Journey to the Extreme

FEBRUARY 13
Sam Gralla
Space, Time and Gravity

FEBRUARY 27
Elliott Cheu
A Myriad of Particles

MARCH 6
Pierre Meystre
Domesticating the Quantum