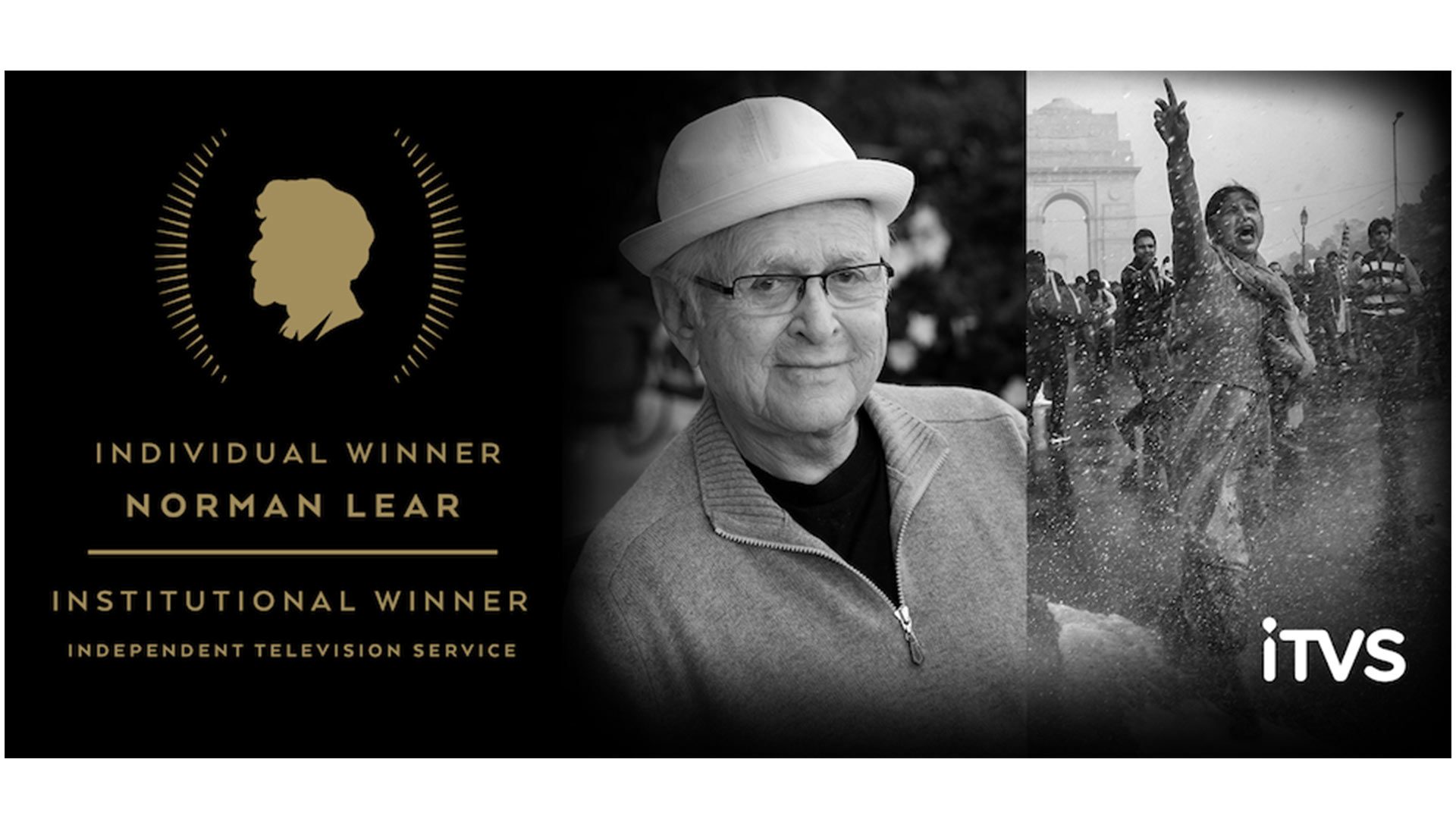 Peabody Awards INDIVIDUAL WINNER: Norman Lear and INSTITUTIONAL WINNER: Independent Television Service (ITVS)
The Peabody Awards Board of Jurors have selected Norman Lear to receive an Individual Award and the Independent Television Service (ITVS) an Institutional Award for their contributions to storytelling in television. These honors are reserved for individuals and institutions whose work and commitment to broadcast media define and transform the field. The Peabody Awards are based at the Grady College of Journalism and Mass Communication at the University of Georgia.

Lear and ITVS will be celebrated at a gala event on Saturday, May 20 in New York. The event will be taped for a television special to air on both PBS and FUSION networks. (Arizona Public Media will air the award ceremony at 2:00 p.m. on June 3 on Ready/World channels 6.3 and 27.3.) Rashida Jones, a previous Peabody Award winner for "Parks and Recreation" will serve as host. Supporting sponsors of the 76th Annual Peabody Awards Ceremony include the Emerson Collective, an organization focused on education, immigration reform, the environment and other social justice initiatives, and The Coca-Cola Co.

More information about the winners can be found on the Peabody Awards website.
About Peabody Awards

The Peabody Awards honor the most powerful, enlightening and invigorating stories in television, radio and digital media. Each year, Peabody Awards are bestowed upon a curated collection of 30 stories that capture society's most important issues—known as the Peabody 30. Honorees must be unanimously chosen by the Peabody Board of Jurors, a diverse assembly of industry professionals, media scholars, critics, and journalists who each bring a unique perspective of what constitutes a story that matters. From major Hollywood productions to local journalism, the network of Peabody Awards winners is a definitive collection of society's most important stories and storytellers, including winners that have ranged from Edward R. Murrow, Carol Burnett, and David Letterman to "The Sopranos," "Sesame Street," "Breaking Bad," and "Serial." The Peabody Awards were founded in 1940 at the Grady College of Journalism and Mass Communication at the University of Georgia and are still based in Athens today.