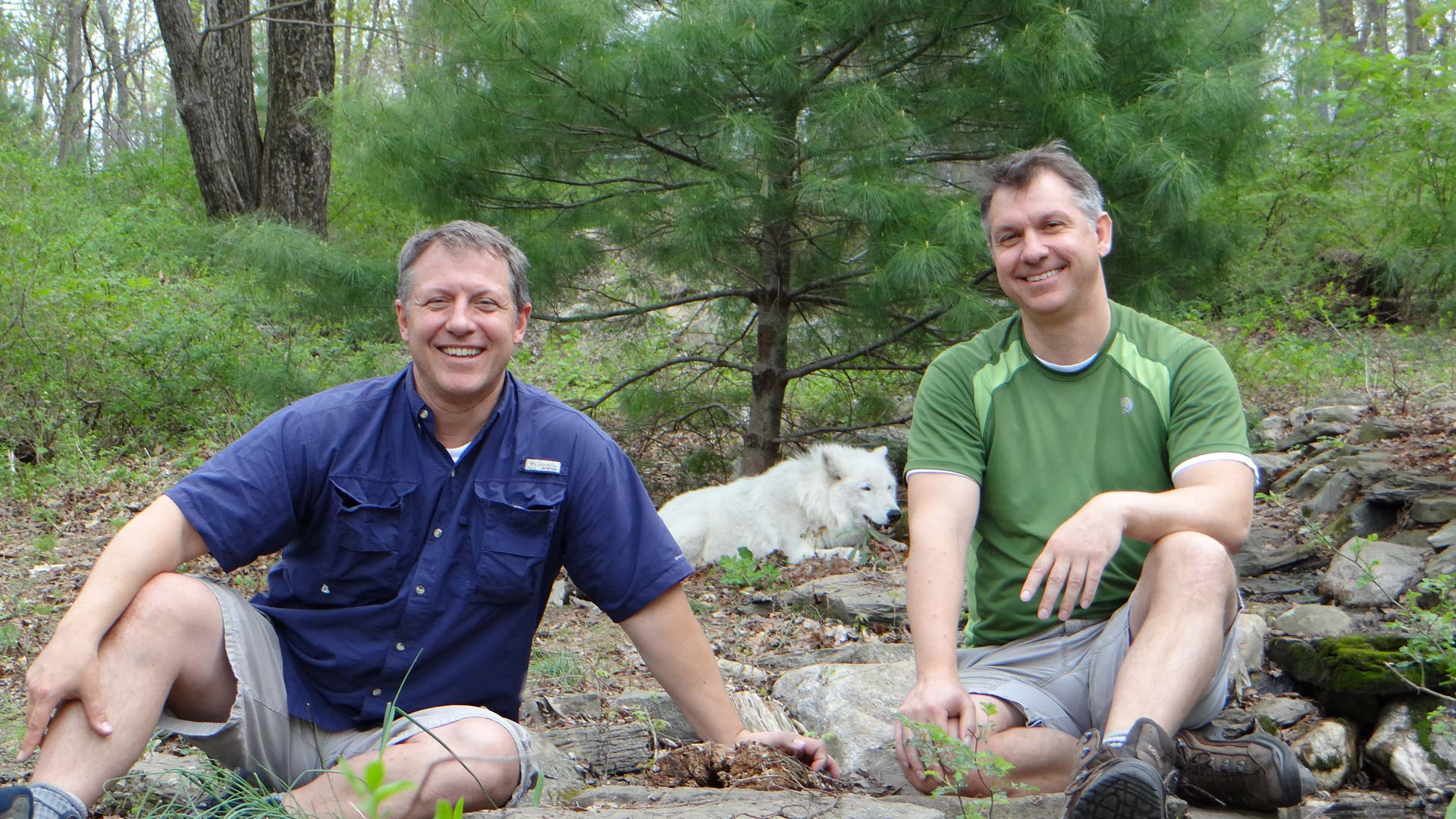 Martin Kratt and Chris Kratt in Alaska with an arctic wolf. (PHOTO: Courtesy of Jarod Miller)
WILD ALASKA LIVE is a three-part, multi-platform production that airs July 23, 26 and 30 at 8:00 p.m. ET, as a part of its "Summer of Adventure" lineup. Over three nights, in partnership with the BBC, PBS turns the cameras on a must-see natural spectacle that plays out across the vast Alaskan wilderness, where some of the world's most remarkable animals – bears, wolves, moose, orcas and eagles – gather by the thousands to take part in Alaska's summer feast, an event never before captured live on television. WILD ALASKA LIVE is hosted by Emmy Award®-winning zoologists, adventurers and brothers Chris Kratt and Martin Kratt, the creators, executive producers and stars of the hit PBS KIDS series WILD KRATTS.
What happens in the Alaskan wilderness in late July affects the animals' survival and well-being for the remainder of the year. With some of largest areas of wilderness left on Earth, Alaska is the best place in the world to see the huge animals and top predators in all their glory. The three-night live presentation also explores the challenges of preserving America's last frontier, as scientists, filmmakers, photographers and other experts gather there to tell some of the planet's extraordinary wildlife stories.
Over three nights, WILD ALASKA LIVE will visit several locations, including points near Juneau and the Tongass National Forest, where the team will look for black bears and bald eagles; the vast Kenai Fjords National Park, in search of orcas and humpback whales; and the wilderness of Katmai National Park, where brown bears and elusive wolves live and hunt. WILD ALASKA LIVE will also introduce viewers to local experts who explore the relationship between Alaska's First Peoples and the animals among whom they co-exist.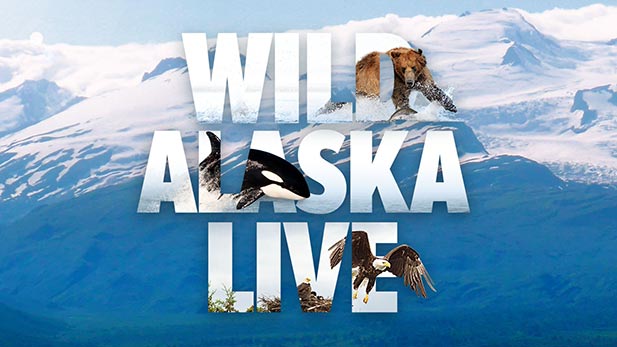 A must-see natural spectacle as thousands of the world's wildest animals gather to take part in Alaska's amazing summer feast. (PHOTO: PBS)
"WILD ALASKA LIVE is the blueprint for the incredible family trip you've always wanted to take," said Beth Hoppe, Chief Programming Executive and General Manager, General Audience Programming, PBS. "The beauty of America's most remote state is awe-inspiring and jaw-dropping; it's the true meaning of wilderness. Nature lovers, adventurers and families alike can follow the action live on TV, online and on their mobile devices throughout the week, to catch every exceptional moment. This immersive event is not to be missed."
WILD ALASKA LIVE will use state-of-the-art filming technologies and live reports from the air, by boat and on the rugged Alaskan terrain. The event will be anchored by an on-location team of hosts, including Chris Kratt and Martin Kratt, correspondents, scientists and wildlife experts who will provide insights and perspective during the broadcasts. In addition to the live portions of the programs, PBS and BBC crews will shoot video and b-roll footage in the weeks preceding the live broadcast, to enhance each live broadcast by telling the bigger stories of each unique species.
WILD ALASKA LIVE follows the multi-platform success of 2015's BIG BLUE LIVE television event, which captured the late summer feeding frenzy of marine life in Monterey Bay, California, on air, streaming online and through comprehensive social media activity. That event showcased Monterey Bay's unique underwater community of humpback whales, sea lions, dolphins, elephant seals, sea otters, great white sharks, shearwaters, brown pelicans, blue whales and more, and was experienced by millions of viewers worldwide in a shared multimedia experience.
"BIG BLUE LIVE was a summer smash in 2015 and I'm delighted that the team behind our BAFTA Award winning series are reuniting for WILD ALASKA LIVE," said Tom McDonald, BBC Head of Commissioning for Natural History and Specialist Factual. "The series will be the most ambitious live natural history project we've ever commissioned - broadcasting from one of the last truly wild places on earth for what promises to be an unforgettable week of animal encounters."
Discover more about the series and see the television schedule online.