Car Talk began as a local program on WBUR, its longtime home base in Boston, in 1977.
On September 30, NPR's Car Talk (now The Best of Car Talk) will end its run on NPR 89.1, though producers will continue distributing weekly episodes via podcast.
For more information, visit cartalk.com/podcast or subscribe through the NPR One app.
"Over three decades, it was an unparalleled pleasure to take your calls, make your car problems slightly worse, and accidentally insert strife into your family relationships," -Ray Maliozzi, host of Car Talk.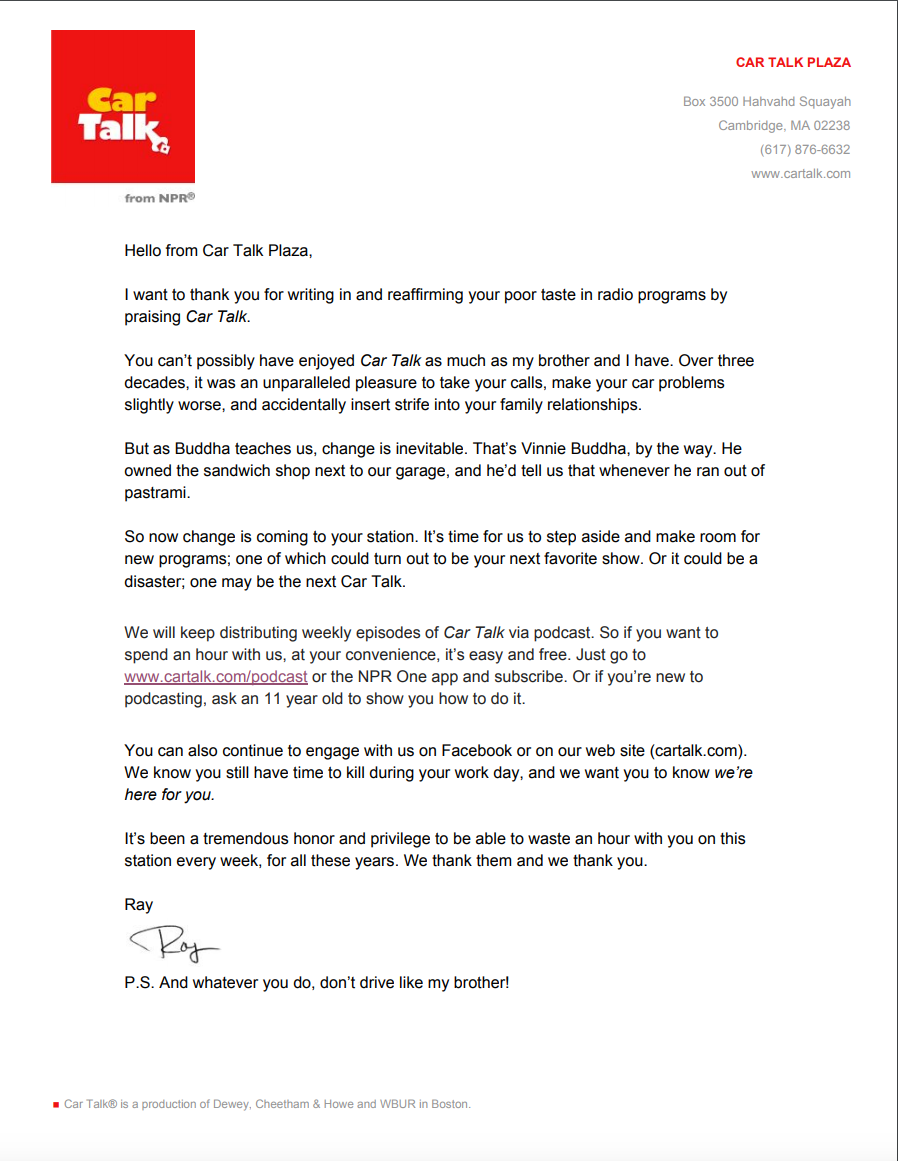 VIEW LARGER A letter from Ray Maliozzi, host of Car Talk

NPR Car Talk
Ray's full letter is also available here:
Car Talk farewell letter

View at Google Docs
|

Download File