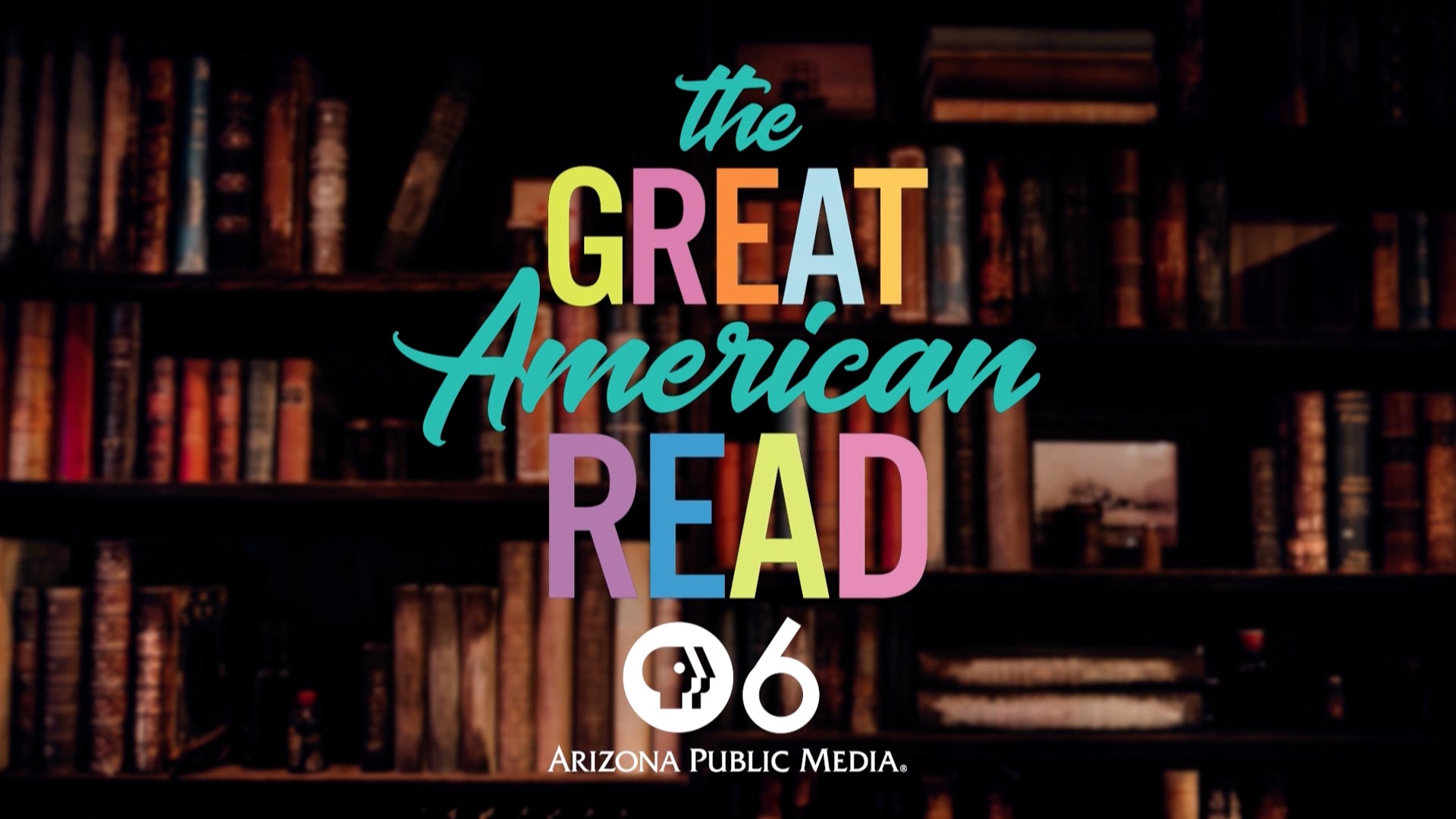 Eight-Part series profiling America's favorite books to premiere May 22 on PBS 6 with a two-hour event
PBS unveiled a list of America's 100 best-loved novels, chosen in support of THE GREAT AMERICAN READ, a new PBS series and multi-platform initiative that celebrates the joy of reading and the books we love.
View the complete list of 100 Books here

THE GREAT AMERICAN READ, hosted by television personality and journalist Meredith Vieira, launches with a two-hour episode on Tuesday, May 22, 2018, at 8 p.m. on PBS 6 and will introduce viewers to the full list of America's 100 favorite novels selected through a demographically representative national survey conducted by YouGov.
The series will also feature interviews with celebrities, authors, superfans and everyday Americans discussing the way particular books have influenced them and their significance in American popular culture. Then, after a multi-platform initiative throughout the summer, which will include live public events, social media components and national reading clubs, the series will resume in the fall with several themed episodes, including an exciting finale, culminating in the first-ever national vote to choose "America's Best-Loved Novel."
It will be the most expansive national celebration of books and reading aimed at engaging multi-generational readers across multiple platforms ever created. Voting will open with the launch of the two-hour premiere episode on May 22 and continue throughout the summer, leading up to the grand finale in October 2018.
Over the summer, viewers can cast their vote at pbs.org/greatamericanread and by using the #PBSGreatRead on Facebook and Twitter.
Authors, celebrities and notables joining the search for "America's Best-Loved Novel" include Diana Gabaldon, George Lopez, Seth Meyers, Junot Diaz, Lauren Graham, John Green, John Irving, Bill T. Jones, Devon Kennard, Gayle King, George R.R. Martin, Wynton Marsalis, Lesley Stahl, Ming-Na Wen and many more, each of whom will share their personal stories and connections to their favorite book.
Whether it's rediscovering an old favorite or engaging with a new title, THE GREAT AMERICAN READ program will encourage people to read as many novels as they can from the top 100 list, discuss them in virtual and community events organized by local public television stations, libraries and book reading clubs, and vote all summer for their favorites. The campaign will culminate in a list of America's favorite works of fiction and ultimately, America's number one novel.
The chosen books span five centuries, from Don Quixote (1603) to Ghost (2016). Authors from 15 different countries are represented, with genres ranging from beloved children's classics such as Charlotte's Web to modern best-sellers such as Twilight.
The top 100 book list is based on a public opinion poll, conducted by YouGov on behalf of PBS for THE GREAT AMERICAN READ, that asked respondents to name their favorite novel. An advisory panel of book industry professionals compiled the results. Each author was represented only once, and series such as the Alex Cross Mysteries were included as one entry.