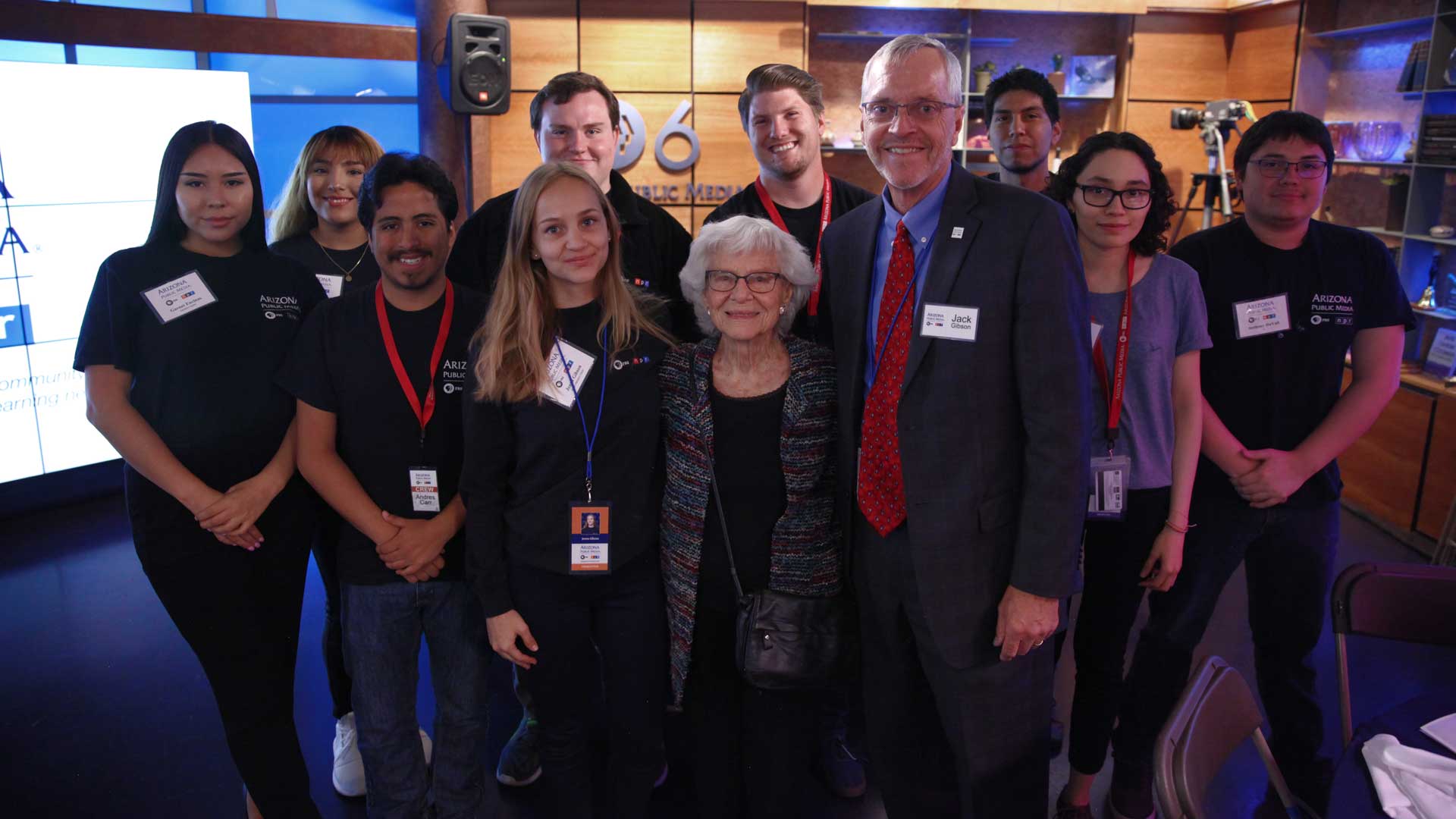 Therese Berg was the first recipient of the AZPM Marconi Award for supporting student engagement.
For nearly six decades, KUAT PBS 6, Arizona's first public television station, has provided quality, trusted programming that educates, informs, inspires, and connects audiences to each other and to their community. Today, Arizona Public Media (AZPM) continues to be a reliable source of in-depth and informative journalism, award-winning educational children's programs, and stimulating science, nature, history, and cultural programming ─ in addition to high-quality entertainment.
This June, AZPM is proud to celebrate Pride Month. Special programming includes a rebroadcast of LIVE FROM LINCOLN CENTER's Falsettos, June 2nd at 9 pm on PBS 6 PLUS, and the premiere of MASTERPIECE's Man in an Orange Shirt, starring the legendary Vanessa Redgrave, June 17th at 9 pm on PBS 6. Explore the full schedule of special LGBTQ programming this month on azpm.org.
As the current fiscal year winds down, I invite you to join me in support of AZPM by making a pledge or an extra gift to help finance AZPM's mission to "…bring people and ideas together" before the end of the fiscal year on June 30th. The cost for next year's PBS and NPR programming is projected to increase by more than $75,000, and we are working now to offset the increase in national program fees with additional support from AZPM viewers and listeners. I hope I can encourage your support through our June two-day radio and nine-day television pledge drives, and the end of the fiscal year countdown campaign ─ which, combined, must raise just a bit over $500,000 to end the year on firm financial footing.
I am proud to share some milestones from the past 12 months.
The 2016 AZPM original production OSIRIS-REx: Countdown to Launch was accepted for national and international distribution through American Public Television in Boston. The half-hour documentary tells the story of the scientists and engineers behind the University of Arizona's historic Asteroid Sample Return Mission.
In October, we introduced audiences to seven young people living with mental illness in the AZPM original documentary Not Broken. Work continues on a local and national outreach campaign to share the important messages and issues highlighted in the film. I am pleased to report that PBS has accepted this documentary for national distribution in September 2018.
Award-winning journalist and Arizona 360 host Lorraine Rivera invites viewers to consider the issues and challenge perspectives every week on AZPM's weekly public affairs series, which was launched in January and is presented to audiences throughout Arizona. Drawing on the strengths of AZPM's news and public affairs reporting, Arizona 360 offers revealing and informative coverage of stories that are important to Arizonans. Recent coverage includes the statewide debate over teacher pay and education funding that led to a four-day teacher walk-out and border and immigration issues including the recent trial of a Border Patrol Agent and immigrants seeking asylum at the port of entry in Nogales, Sonora.
In April, AZPM was honored to receive seven regional Edward R. Murrow Awards by the Radio Television Digital News Association. PBS 6 continues as Tucson's most decorated television station, winning 33 Rocky Mountain Region Emmy® Awards over the past three years.
AZPM is excited to bring first-time NPR service to much of Cochise County. Our newest radio station, KUAS-FM 88.9, is expected to launch this fall and extend NPR 89.1's reach well into Sierra Vista, Douglas, and Bisbee.
And finally, last month, at a special luncheon to honor major donors who support student engagement, we proudly presented the First Annual AZPM Marconi Award to Ms. Therese Berg. As a counselor and classroom teacher, Ms. Berg enhanced the lives of high school students throughout a 40-year career of selfless service. Her continued commitment to education is evident in her support of AZPM and the University of Arizona. It is because of the generous contributions from Therese and others like her that UA students are able to work alongside AZPM's professional staff, gaining valuable on-the-job experience.
Providing the best possible public television and radio requires a continual investment of resources. Your support of Arizona Public Media is what makes it possible to provide such exceptional programming and community engagement. Thank you.
Sincerely,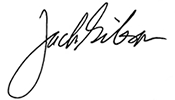 Jack Gibson
Chief Executive Officer