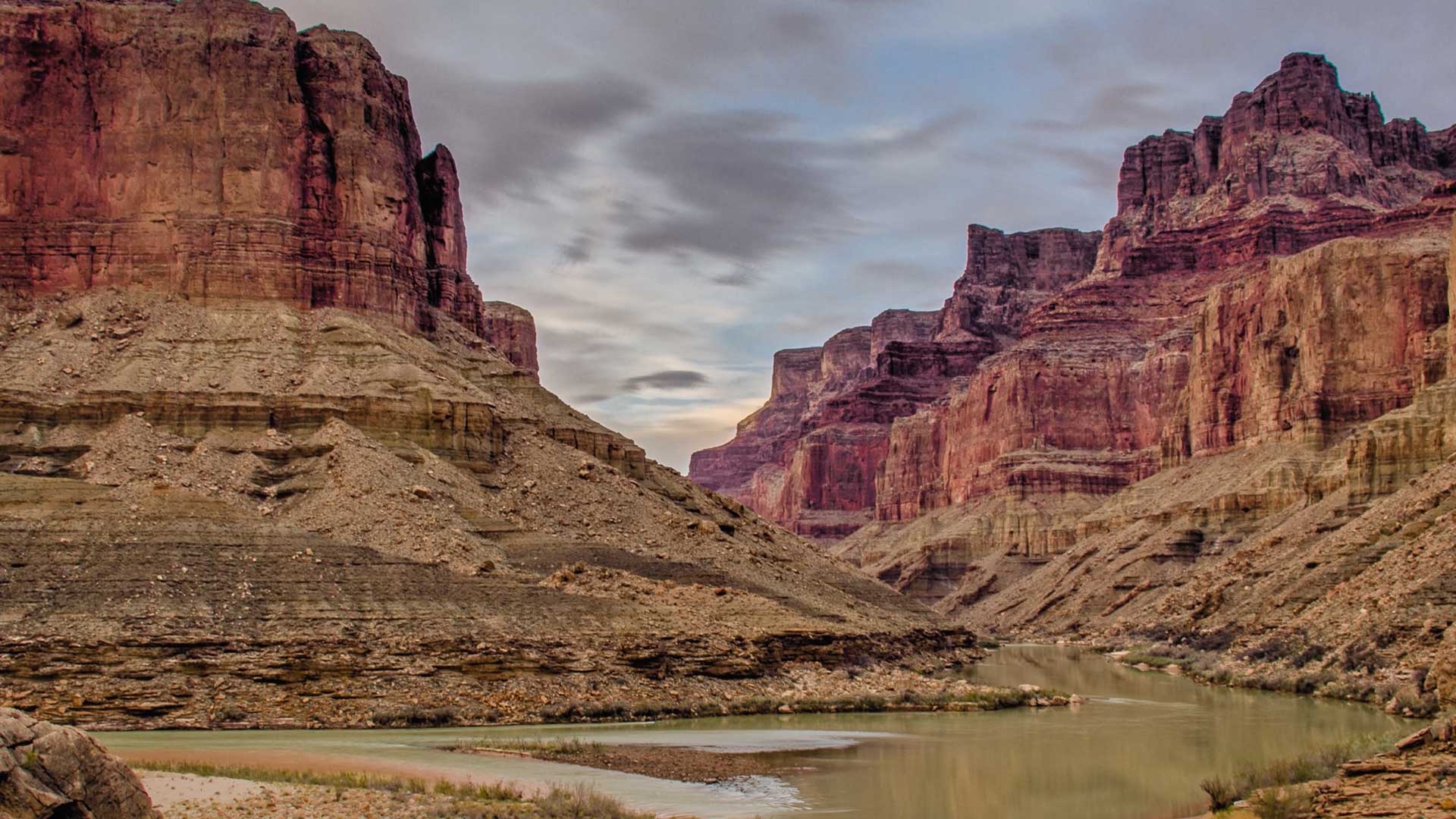 A scene from Öngtupqa, a documentary film that shares the cultural connections between the Hopi people and the Grand Canyon. Available to stream on AZPM Passport.
Ongtupqa Film
In recognition of Veterans Day and Native American Heritage Month, AZPM programming airing this fall will honor and celebrate the many contributions made to our country by both Native Americans and veterans, and explore issues impacting the lives of these communities.
On PBS 6 Friday, October 25 at 9 p.m., SONGWRITING WITH SOLDIERS reveals the power of music to salve the wounds of war for returning veterans and their families. A unique collaborative of professional artists works with vets to tell their stories of war and the return home through song.
On Veterans Day, Monday, November 11 it's the premiere of two new documentaries. THE WARRIOR TRADITION at 9 p.m., tells the largely unknown story of Native Americans who served in the U.S. military. Learn about their service, pain, courage, and fear, as shared in their own words. At 11 p.m., INDEPENDENT LENS "The Interpreters" profiles three of the more than 50,000 local interpreters who helped protect U.S. troops on the ground in Iraq and Afghanistan, now struggling for safety in the aftermath of war.
Monday, November 18 the life and work of Pulitzer Prize-winning author and poet N. Scott Momaday are chronicled in AMERICAN MASTERS "N. Scott Momaday: Words from a Bear" at 9 p.m. Momaday, best known for the novel House Made of Dawn, is considered a formative voice of the Native American Renaissance in art and literature.
Throughout October and November, children can tune in to the PBS KIDS 24/7 channel and digital platforms to see MOLLY OF DENALI. The first nationally distributed children's series to feature a Native American lead character, MOLLY OF DENALI is about Alaska Native Molly Mabray, a feisty and resourceful 10-year-old Athabascan girl who takes viewers ages 4 to 8 along with her on adventures, from fishing to seeing the Northern Lights to attending a totem pole raising, all while fostering literacy skills along the way.
Additional Programming (available to stream):
Trace the work of Native American artists and the various forms that can be called "Native American art," from beadwork to dancing, painting, singing, drumming, and storytelling.
The film explores how the onslaught of development in Long Island's wealthy Hamptons has triggered a clash of values. Members of the Shinnecock Indian Nation, farmers and fishing communities seek to stop over-development and preserve the environment.
Follow four Alaska Native women fighting to save Kodiak Alutiiq, an endangered language now spoken by fewer than 40 remaining fluent Native Elders. Their small community travels to remote Afognak Island to start teaching the language to children.
Learn about the legacy of Wilma Mankiller, who overcame sexism to emerge as the Cherokee Nation's first woman Principal Chief. Through archival footage and interviews, the film examines the life of one of the country's most important woman leaders.
View historic and contemporary profiles of Native female healers, including Susan La Flesche Picotte of the Omaha Tribe of Nebraska, America's first Native doctor.
Native America explores the world created by America's First Peoples. The four-part series reaches back 15,000 years to reveal massive cities aligned to the stars, unique systems of science and spirituality, and 100 million people connected by social networks spanning two continents.
Follow Navajo students in a lively collaboration with mathematicians, using a model called math circles that emphasizes student-centered learning by putting children in charge of exploring mathematics to their own joy and satisfaction.
A documentary film that shares the cultural connections between the Hopi people and the Grand Canyon. The film includes five songs recorded inside the Desert View Watchtower on the South Rim of Grand Canyon and breathtaking images of this natural wonder.
Meet four Native American veterans who reflect on their experiences in the military during the Vietnam War and how their communities helped them carry their warrior legacy, even as they struggled with their relationship to the U.S. government.
Discover how Native American musicians have transformed American blues, jazz and rock in this musical celebration featuring Robbie Robertson, Taj Mahal, Slash, Jackson Browne, Taboo, Quincy Jones, Tony Bennett, Iggy Pop, Steven Tyler and more.
Warrior Women is the untold story of American Indian Movement activists who fought for civil rights in the '70s, anchored by one of the Red Power Movement's most outspoken Lakota leaders, Madonna Thunder Hawk, and her daughter Marcy Gilbert.
---
These and other programs are available for streaming simultaneously on PBS.org and the PBS Video App, which is available on iOS, Android, Roku, Apple TV, Amazon Fire TV and Chromecast. AZPM members can view episodes via Passport. For a complete schedule of programming visit tv.azpm.org