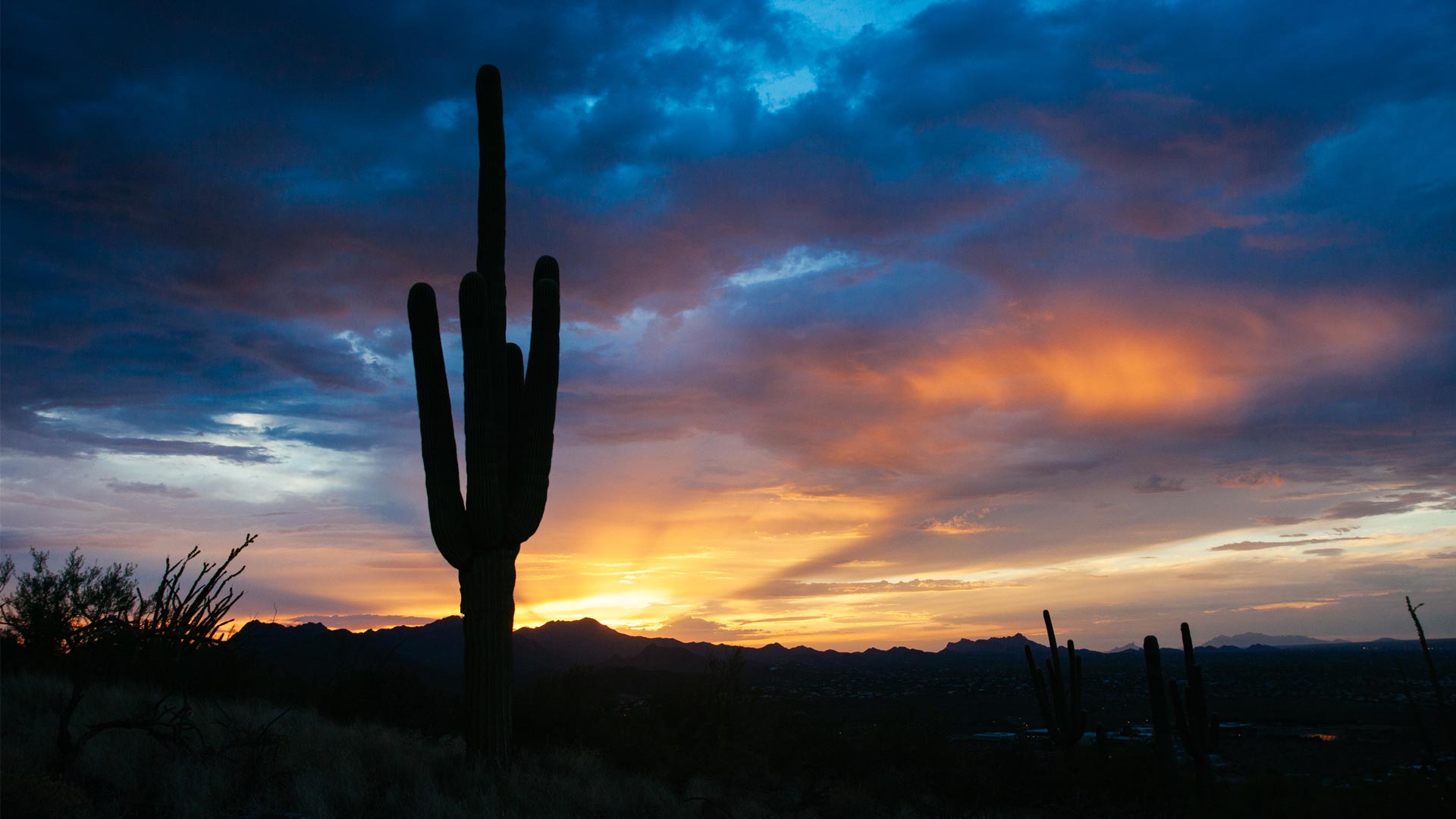 A lone saguaro silhouetted against the sunset on Tumamoc Hill.
Andrew Brown, AZPM
Dear friends,
It's hard to believe that the holiday season is upon us. 2019, our 60th anniversary celebration year, is winding down quickly, although the anniversary celebrations will continue well into the first quarter of the new year.
As I reflect on 2019, we at Arizona Public Media have much to be thankful for. First and foremost, I am thankful for the generous support we receive from our community. AZPM stations are top-ranked nationally among peers licensed to universities. Our staff continues to lead in Tucson and among public television stations in the Rocky Mountain region for the number of Emmy® nominations and wins. And, for the second time in the last three years, AZPM has been recognized with a National Edward R. Murrow Award, in addition to four regional awards, presented for journalistic excellence.
I hope you will accept my apologies for any inconvenience caused by the disruption of our regularly scheduled programming over the last few weeks as we presented the House Impeachment Hearings on NPR 89.1, PBS 6 PLUS, and PBS 6.
When the Carnegie Commission recommended the establishment of public broadcasting in 1967, it envisioned a system that would, among other goals, provide a "forum for public debate – advancing the democratic conversation and enhancing the public imagination." AZPM has great respect for the intelligence of its viewers and listeners, who over the last 60 years have proven to be thoughtful individuals who evaluate information from a variety of sources. And, in the democratic tradition, we trust their ability to make their own judgments. As the late television news pioneer Fred Friendly once said of public television, "Our purpose is not to make up anyone's mind but to open minds, and to make the agony of decision-making so intense you can escape only by thinking."
With the objective of providing information audiences need to engage in thoughtful discussion, we have a responsibility to represent such proceedings, although I recognize that much has changed in the media landscape since 1967. AZPM makes programming decisions guided by what best serves the needs of our community and the interests of viewers and listeners, whether they engage with us on TV, radio, online, or in the community. There was considerable and lively discussion within AZPM about how much House Impeachment Hearing coverage was needed in 2019 in light of the exponential growth of broadcast, cable, and digital media outlets. We will carefully evaluate audience research data coming from Nielsen Media Research next month and work to better understand how the various offerings were or were not utilized by the public as we make future schedule plans to best meet the needs and interests of audiences.
I continue to believe in the importance of providing commercial-free, high-quality entertaining and educational programs to audiences in Southern Arizona and beyond, and I trust that you'll join us with your support.
On behalf of all of us at AZPM, please accept our very best wishes for a happy and healthy holiday season and in 2020!
Sincerely yours,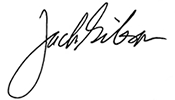 Jack Gibson
Chief Executive Officer