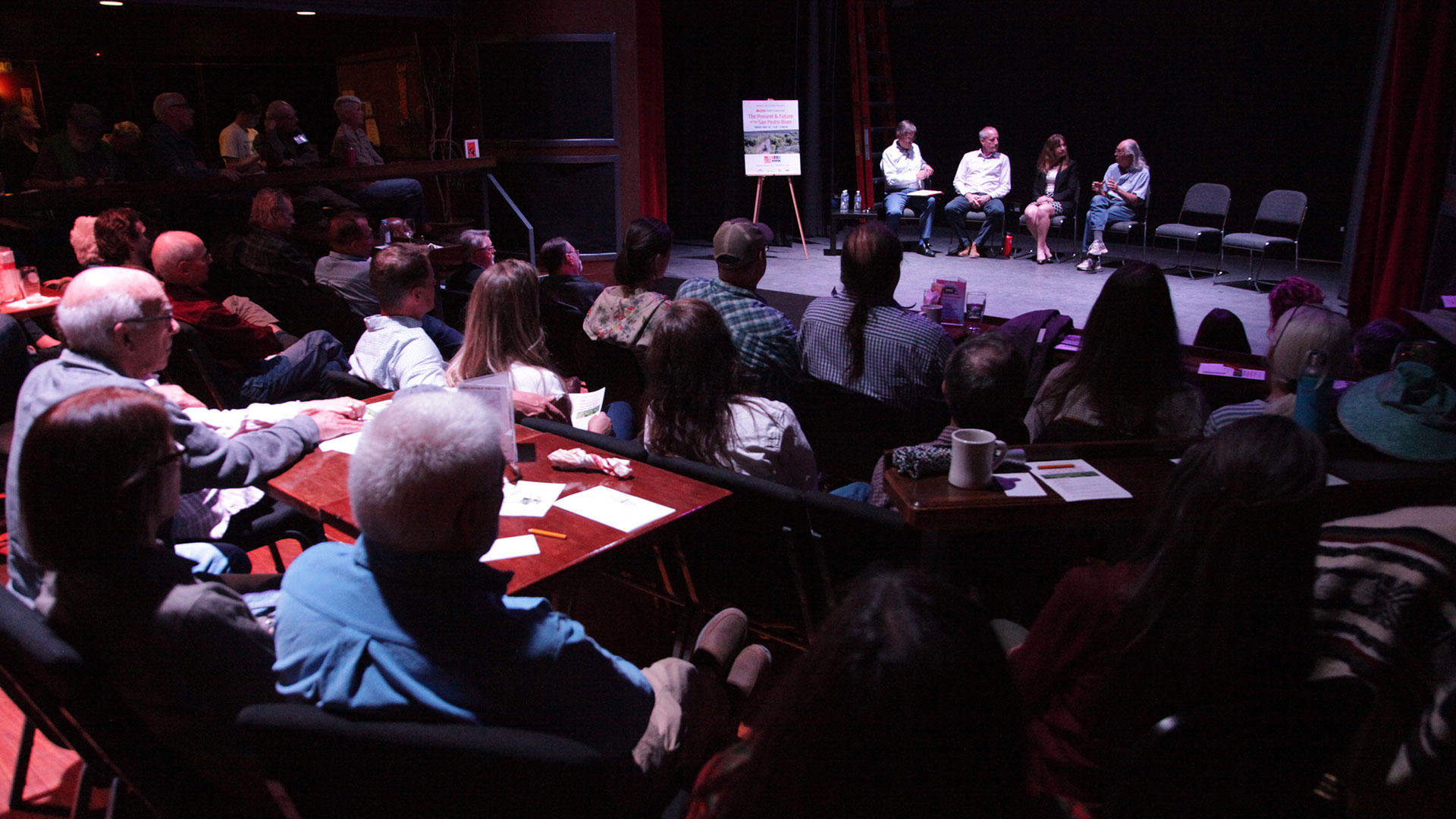 VIEW LARGER A live taping of The Buzz at the Bisbee Royale Theater focused on the San Pedro River on May 10, 2019.

Bob Lindberg/AZPM
Arizona Public Media remains committed to being a trusted source of information that promotes thoughtful conversation and community collaboration. As the end of the fiscal year approaches, AZPM is counting on you to help ensure that its mission to educate, inform, and inspire continues.
Providing the best possible public television and radio requires a continual investment of resources. I hope you will join me and my family in making a special end-of-year gift to help AZPM wrap this fiscal year on solid financial footing and help keep all your favorite programs on the air. As operating costs continue to rise, AZPM counts on your generosity to help build a better Southern Arizona.
Throughout KUAT Channel 6's 60th anniversary year, AZPM is celebrating past accomplishments and looking ahead to an exciting future. AZPM recently presented The Buzz to audiences at the Bisbee Royale, in partnership with UA South and Bisbee Science Lab. The event, which was recorded live to overwhelming community response, drew more than 120 attendees for a panel discussion about the future of the San Pedro River Valley. The program is currently available to stream online and is also available on iTunes. The success of this event has inspired plans for additional live audience panel discussions throughout Tucson and Southern Arizona.
Member support is what makes possible AZPM's compelling, thought-provoking programming and community events. To coincide with the 50th anniversary celebrations of the Apollo 11 moon landing in July, AZPM will present Summer of Space, a multi-platform experience anchored by the highly-anticipated American Experience six-hour film "Chasing the Moon." In partnership with Flandrau Planetarium & Science Center, AZPM will present a free preview screening of the series with a panel discussion featuring local experts moderated by AZPM producer Vanessa Barchfield on June 30th. Please visit azpm.org/moon for more information. On June 11th, AZPM will present a free PBS KIDS Summer of Space screening of Ready, Jet, Go! One Small Step at the Eckstrom-Columbus Library. Both of these events are currently sold out; please call 520-621-5828 to be added to the waitlist.
On June 26th, AZPM presents a free preview screening of PBS KIDS' highly anticipated new show, Molly of Denali, the first nationally distributed children's series to feature an Alaska Native lead character. Event details are available here.
In addition to being the last month of the fiscal year, June is also Pride Month. Tune in to PBS 6 and PBS 6 PLUS for a collection of films, series, and personal accounts about the LGBTQ experience. Learn how tens of thousands of homosexual federal workers were either fired or denied employment in the 1950s, stirring outrage in the gay community and starting an LGBTQ rights movement, in Lavender Scare (June 18th at 9 p.m. on PBS 6), and hear how drag shows and a passion play built unexpected bridges between religious faith and sexual orientation in an Arkansas town in The Gospel of Eureka (June 24th at 11 p.m. on PBS 6). The full schedule of Pride programs is available online.
AZPM needs the financial support of the entire Southern Arizona community to continue offering the live community events and the outstanding programming that are AZPM's hallmarks. If you are not already a supporter of AZPM, please consider making a gift today.
Thank you for listening, for watching, and for your continued investment.
Sincerely,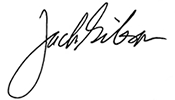 Jack Gibson
Chief Executive Officer