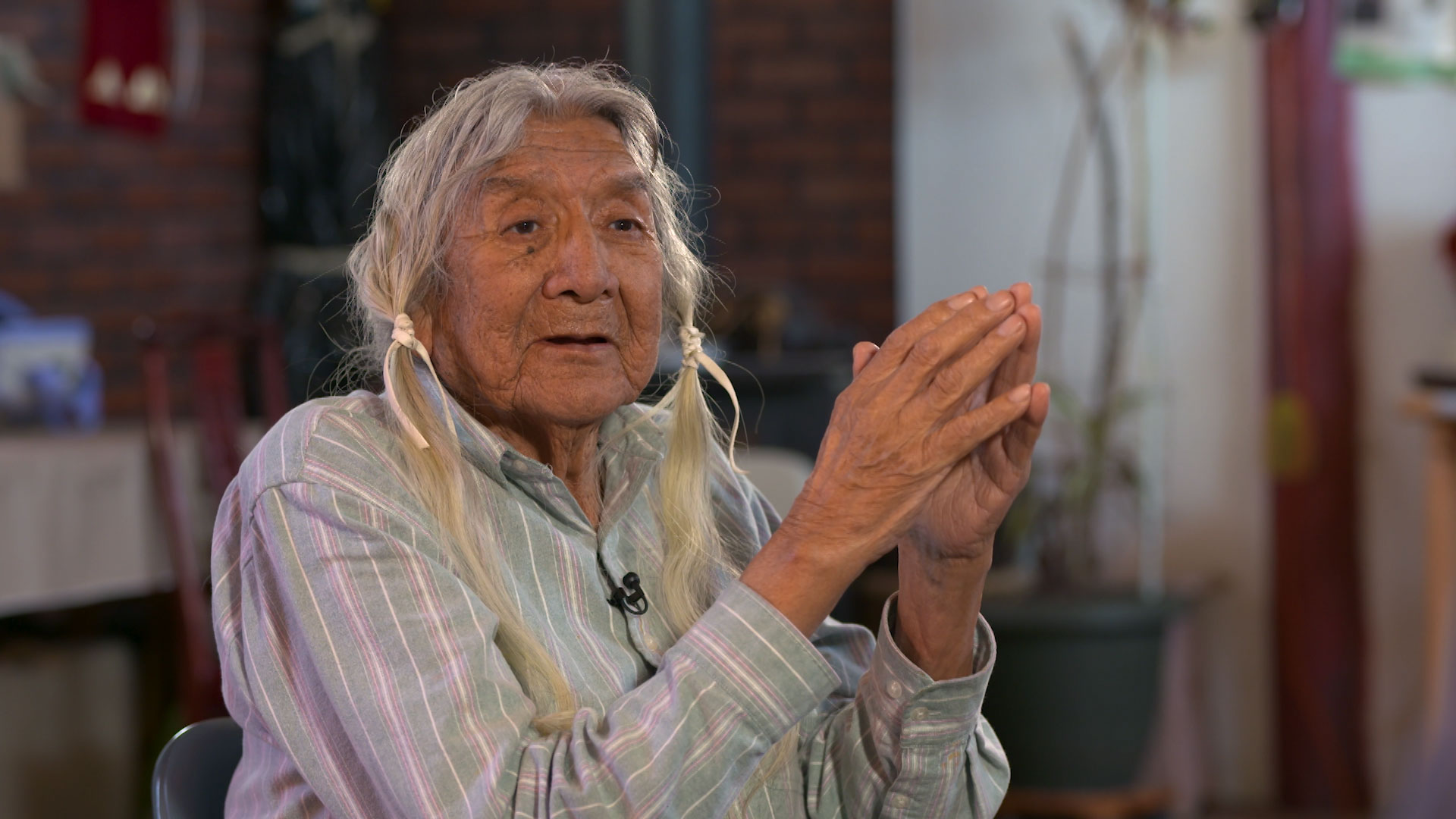 Native Americans set out to recover the remains of children who died at an Indian boarding school in INDEPENDENT LENS "Home From School: The Children of Carlisle." Premiering Tuesday, November 23 at 9:00 p.m. on PBS 6.
Courtesy of Caldera Productions
In recognition of Native American and Alaska Native Heritage Month in November, AZPM and PBS will present programming that shines a spotlight on the history, culture, and accomplishments of these Indigenous peoples, including a new feature from INDEPENDENT LENS.
Premiering Tuesday, November 23 at 9 p.m. on PBS 6, "Home From School: The Children of Carlisle" dives into the history of Carlisle Indian Industrial School in Carlisle, Pennsylvania, the first off-reservation government-funded boarding school for Native American children, who were stripped of their tribal identities and forced into an English-only, military-style remedial education. The film chronicles the modern-day journey of Northern Arapaho tribal members seeking to recover the remains of Arapaho children more than 100 years after they fell mortally ill and were buried on the school grounds.
Jordan Dresser, a member of the Northern Arapaho tribe and the film's associate producer, will also be one of 30 Native American and Alaska Native storytellers profiled on PBS's social media channels throughout the month. Other featured individuals include Pamyua, Alaska's most famous Inuit band (INDIE ALASKA), and Pawnee artist Bunky Echo-Hawk (AMERICAN MASTERS).
Along with the television broadcast, "Home From School: The Children of Carlisle" will be available on PBS.org and the PBS Video app.
Additional streaming programs that explore the past, present, and future of Native Americans and Alaska Natives are highlighted below and in a curated collection for Native American and Alaska Native Heritage Month on PBS 6, PBS 6 PLUS, and PBS.org.
MOLLY OF DENALI
Daily on PBS KIDS or stream on the PBS KIDS app
Join Molly, an Alaska Native girl, her dog Suki, and friends Tooey and Trini on their adventures in epically beautiful Alaska.

AMERICAN MASTERS "N. Scott Momaday: Words From a Bear"
November 27 @ 1 p.m. on PBS 6 PLUS
Delve into the enigmatic life and mind of the Pulitzer Prize-winning author and poet N. Scott Momaday, best known for "House Made of Dawn" and a formative voice of the Native American Renaissance in art and literature.

BATTLE OVER BEARS EARS
November 7 @ 2 p.m. on PBS 6
In Southern Utah, a remote section of land dense with archeological and cultural significance is at the center of a fight over who has a say in how Western landscapes are protected and managed.

ALMOST AN ISLAND
November 18 @ 3 p.m. on PBS 6
Through observing three generations of one family, the Goodwins, an Inupiat family living above the Arctic Circle in Kotzebue, Alaska, this documentary explores, over the course of four years, what it means to be indigenous in the dramatically changing Arctic.

INDEPENDENT LENS "Dawnland"
Stream with AZPM Passport starting November 7
In Maine, a group of Native and non-Native leaders come together to address the abuses suffered by Native children in the child welfare system.

INDEPENDENT LENS "Rumble: The Indians Who Rocked the World"
November 25 @ 4:30 p.m. on PBS 6
An electrifying look at Native American influence in popular music, despite attempts to ban, censor, and erase Indian culture.

INDIE ALASKA "Alaska Native Stories" (YouTube playlist)
Stream on demand
This collection of original short videos from Alaska Public Media and PBS Digital Studios captures the diverse and colorful lifestyles of native Alaskans at work and at play.

NATIVE AMERICA
November 7, 14, & 21 @ 4 p.m. on PBS 6 PLUS
Made with the active participation of Native American communities and filmed in some of the most spectacular locations in the hemisphere, this four-part series reaches back 15,000 years to reveal massive cities aligned to the stars, unique systems of science and spirituality, and 100 million people connected by social networks spanning two continents.

A THOUSAND VOICES
November 19 @ noon on PBS 6
The universal story of New Mexico's Native American women.

CANES OF POWER
November 18 @ noon on PBS 6
The history of 19 silver canes given to New Mexico's 19 Pueblos by President Lincoln in 1864.

ÖNGTUPQA
Stream with AZPM Passport
Exploring the cultural significance of Grand Canyon, told from an indigenous perspective.

THE WARRIOR TRADITION
November 4 at 3 p.m. on PBS 6
The largely untold story of Native Americans in the United States military. Why would Indian men and women put their lives on the line for the very government that took their homelands?

Be sure to check the full television schedule for additional programs and air times.