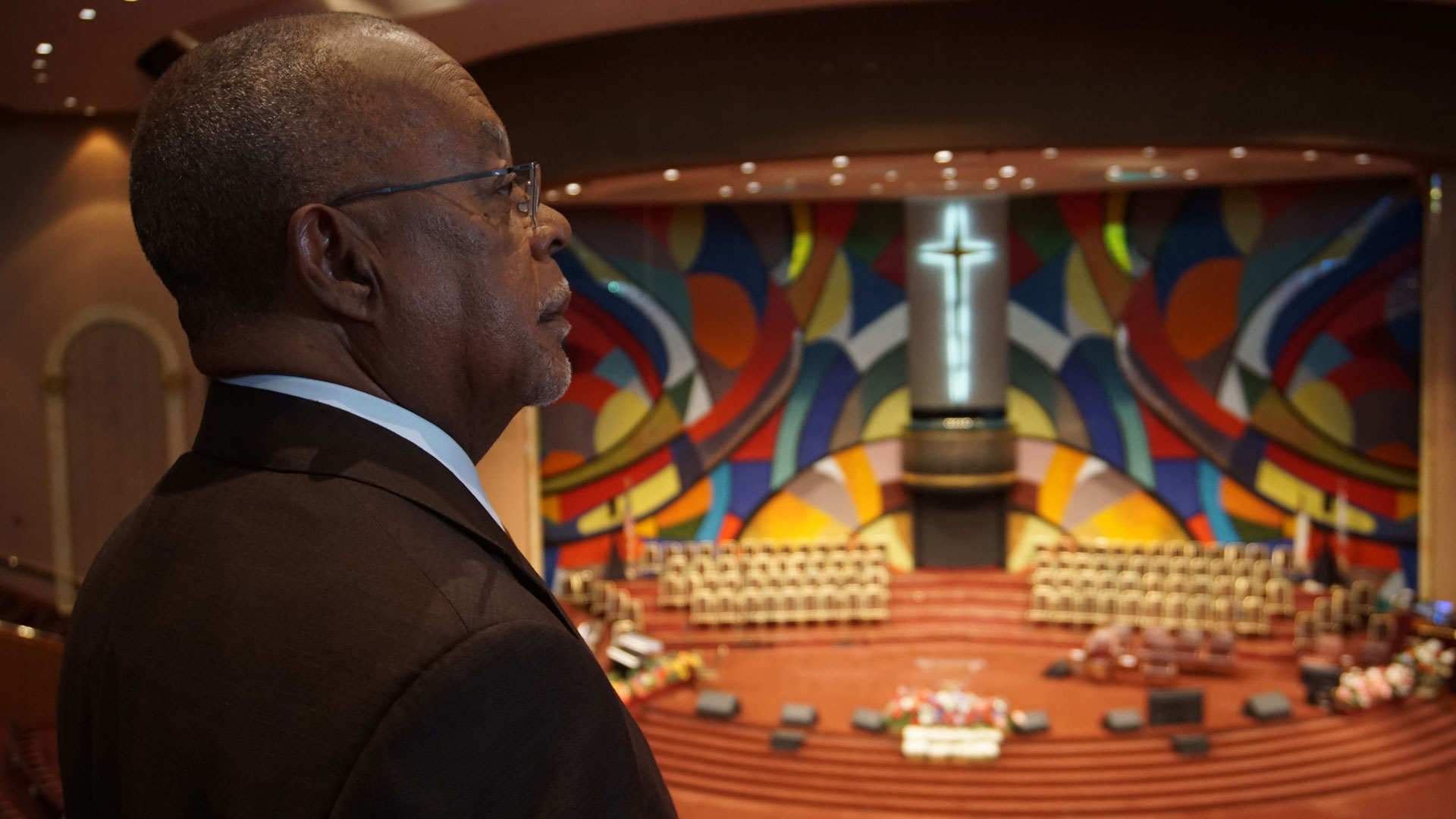 Host, Henry Louis Gates Jr., admires the mural at Church of God In Christ West Angeles. The Black Church: This is Our Story, This is Our Song airs Tuesday, February 16 and Wednesday, February 17 at 9 p.m. on PBS 6.
Courtesy of McGee Media
The first weeks of 2021 have tested us as a nation and as a community. As we work to rebuild from this challenging period, I am reminded of the words of the great Dr. Martin Luther King, Jr. "We must use time creatively, in the knowledge that the time is always ripe to do right." Through crises brought on by the pandemic, social unrest, and threats to our democracy, Arizona Public Media has stayed focused on our mission to bring to our audiences objective reporting, informational content, and programming that educates and inspires.
This month in celebration of Black History Month, we honor the impact and legacy that African-American culture has had on our country by offering content that provides historical context to the Black experience, celebrates the achievements of African Americans, and, hopefully, sparks meaningful conversations about race and equality.
Television highlights include The Black Church: This is Our Story, This is Our Song (Tuesday, February 16 and Wednesday, February 17 at 9 p.m. on PBS 6), from executive producer, host, and writer Professor Henry Louis Gates, Jr. Featuring interviews from with Oprah Winfrey, John Legend, Jennifer Hudson, and Bishop Michael Curry, this moving two-part series examines the role of the Church as the site of African- American organizing, resilience, autonomy, freedom, and solidarity, and uses song to highlight the beliefs and actions that drew African- Americans from the violent margins of society to the front lines of change.
"Mr. SOUL!" a vibrant documentary from INDEPENDENT LENS (Monday, February 22 at 10 p.m. on PBS 6) takes a close look at developer and host Ellis Haizlip and the public television show that celebrated all facets of Black culture and earned critical praise and public support as one of the first platforms to expand the image of African- Americans on television. Additionally, new episodes of American Experience and Finding Your Roots will air on PBS 6 this month. The web series, SAY IT LOUD hosted by Evelyn Ngugi, from PBS Digital Studios, will also return for a second season this February. A full schedule of television programs, digital series, and educational resources is available on azpm.org.
Black History Month is well-represented on radio as well. Each Saturday and Sunday afternoon in February, NPR 89.1 will feature special Black History Month programming, pre-empting The Ted Radio Hour Saturdays at 1 p.m. and Rick Steves Sundays at 3 p.m. Saturday programs include SAY IT LOUD: Great Speeches on African-American Identity; THE INVENTION OF RACE: The Long History of Racial and Racist Ideas; STAGE OF SEIGE: Mississippi Whites and the Civil Rights Movement; and W.E.B DUBOIS from Philosophy Talk. Sunday programs include WITNESS: BLACK HISTORY MONTH (BBC); HOMEMADE STORIES: THE STRUGGLE IS REAL; CAN DO: STORIES OF BLACK VISIONARIES, SEEKERS, AND ENTREPRENEURS; and MUSIC OF THE CIVIL RIGHTS MOVEMENT. Streaming information and schedules are available on radio.azpm.org.
Tune in to Classical 90.5 on Sunday, February 6 at 6 p.m. for LANGSTON HUGHES: I TOO SING AMERICA: collaborations with composers and musicians, and on Sunday, February 13 at 6 p.m. for LIFT EVERY VOICE: songs, stories, and interviews with today's Black artists and scholars. In what has become a beloved annual tradition, AZPM has once again partnered with the Tucson Symphony Orchestra to include select TSO performances in our Community Concert Series. This year, because of the pandemic, we are broadcasting a curated repertoire of past performances thoughtfully selected by TSO's Music Director, José Luis Gomez. Tune in or stream each Sunday at 3 p.m. or listen to the encore on Thursday at 9 p.m. on Classical 90.5 or radio.azpm.org/classical.
Throughout the pandemic, AZPM has been doing its part to provide relevant local stories to help shed light on how others in our community are coping with COVID-19. If you have not already, I encourage you to listen to the compelling Arizona Spotlight interviews about the pandemic and mental health, or the fact-based discussions on Arizona Science about the COVID-19 vaccine and testing. Arizona Illustrated features personal points of view from those who have struggled, survived, and stepped up during these trying months. All AZPM original content is available to stream on our website, and stay tuned for more compelling stories from our award-winning producers.
AZPM continues to bring the latest in news, resources, and public information on the COVID-19 pandemic to Southern Arizona residents, including updates on the vaccine rollout, on our dedicated webpage and on all broadcast and social media platforms. A new series of Public Service Announcements is in production to provide useful information to the community about life post-vaccination. We are planning to distribute these throughout Arizona and nationally to our sister PBS stations. on all broadcast and social media platforms. AZPM staff members continue to work remotely for the most part; however, staff whose jobs require them to be onsite are tested weekly and follow strict masking and social distancing protocols to ensure their health and safety and that of our occasional guests and visitors.
Thank you for your ongoing support of Arizona Public Media. Please mask up, vax up, and stay safe.
Sincerely,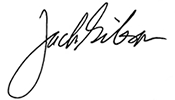 Jack Gibson
Chief Executive Officer