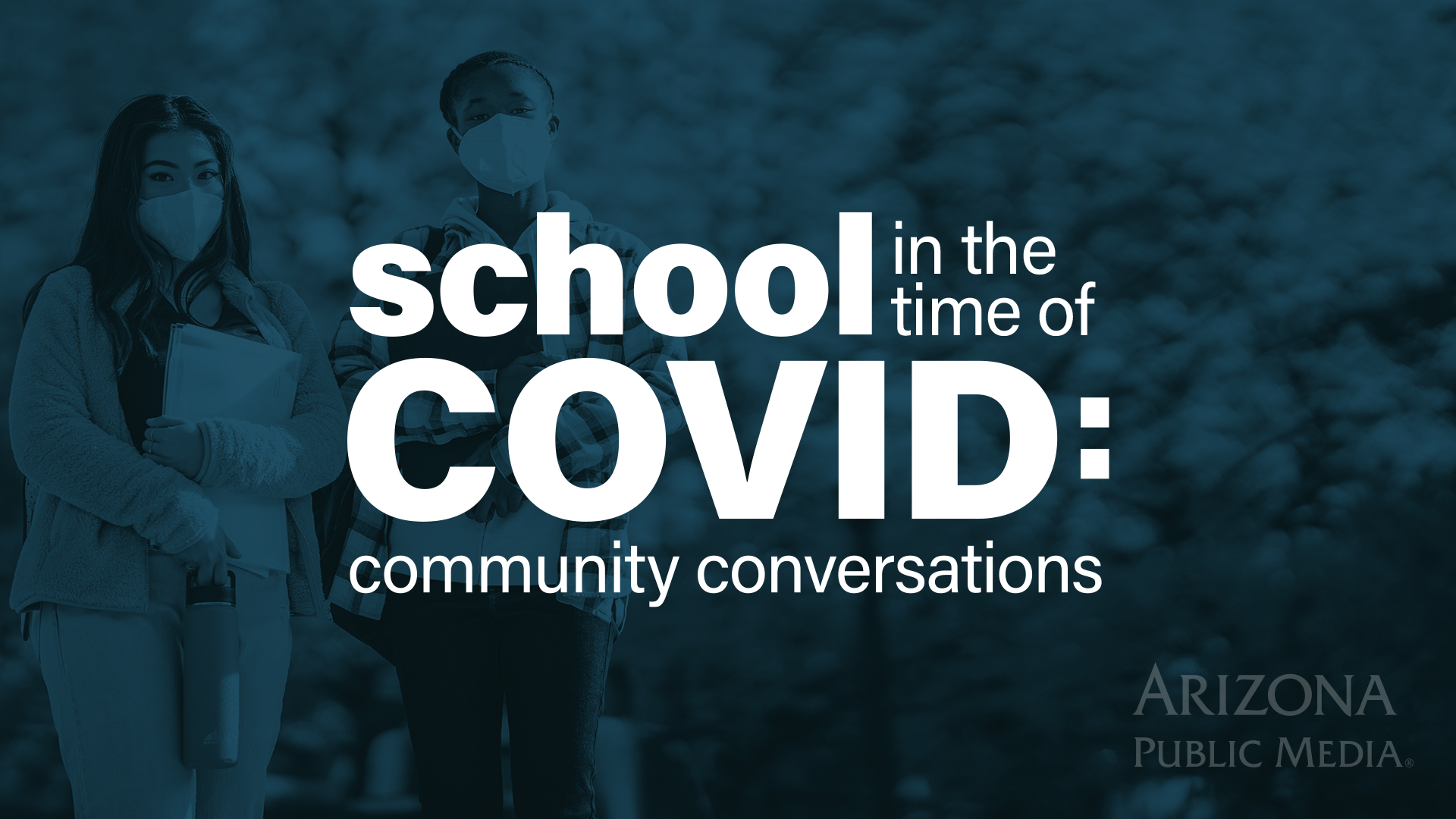 Hear from local students, teachers, school counselors, and experts as they discuss their experiences, challenges, and successes navigating the education landscape during the pandemic during a series of Facebook Live events.
Dear friends,
My sincere thanks to the loyal viewers and listeners who made a special calendar year-end gift in support of Arizona Public Media. Thanks to your generosity, AZPM continues to provide viewers and listeners in Southern Arizona with trusted information, news, quality entertainment, and educational programs and resources.
COVID-19 has disrupted life for everyone, but the impact on our schools has been especially hard on the community. I invite you to join us virtually on February 1 and February 16 from 6:30 p.m. - 7:15 p.m. for School in the Time of COVID: Community Conversations, a series of Facebook Live events. Hear from local students, teachers, school counselors, and experts as they discuss their experiences, challenges, and successes navigating the education landscape during the pandemic. Although the first session took place on January 26, recordings of each session will be available to watch on-demand at azpm.org/communityconversations.
The COVID-19 Omicron variant has also caused the postponement or cancellation of many upcoming in-person classical music events. In their absence, music lovers can turn to Classical 90.5 throughout February for an array of world-class performances accessible in the safety and comfort of their own homes. Music for and about lovers will be highlighted on Valentine's Day, February 14. Presidents' Day, February 21, will feature a variety of pieces inspired by the lives and careers of George Washington and Abraham Lincoln, including Aaron Copland's Lincoln Portrait and Paul Turok's orchestral variations of Lincoln's campaign song (Variations on an American Song: Aspects of Lincoln and Liberty). Please see the Classical 90.5 program schedule for details.
February also brings the season conclusions of the Sunday evening programs on PBS 6 - RFDS: Royal Flying Doctor Service, Around the World in 80 Days, All Creatures Great and Small, and Vienna Blood. If you miss an episode of your favorite, don't despair. These programs will be available in their entirety on AZPM Passport. But even as we say farewell to these viewer favorites, we welcome new episodes of Finding Your Roots, Midsomer Murders, Summer of Rockets, Nature, NOVA, and more.
Animal lovers won't want to miss Nature Wednesdays at 8 p.m. on PBS 6 for a fascinating look at pumas (February 2), penguins (February 9), sardines (February 16), and American horses (February 23). In particular, the February 16 story of the annual sardine migration features jaw-dropping underwater photographic technology and onboard penguin and shark cams to take you into the heart of an unforgettable marine event.
AZPM celebrates Black History Month throughout February with special programs on NPR 89.1, PBS 6 and PBS 6 PLUS that profile Black civil rights activists, writers, musicians, diplomats, politicians, and humanitarians. On PBS 6 February 22 at 9 p.m., Fannie Lou Hamer's America: An America ReFramed Special paints a portrait of the fearless Mississippi sharecropper-turned-human-rights-activist and the injustices in America that made her work essential. A vital part of Black History Month programming, the film celebrates the lesser-known life of one of the Civil Rights Movement's greatest leaders.
On Tuesday, February 15 at 1 p.m., prior to the broadcast premiere, join writer and historian Keisha Blain in conversation with Fannie Lou Hamer's America Executive Producer and Mrs. Hamer's great-niece Monica Land to hear what the current generation of social justice warriors can learn from Fannie Lou Hamer's example. Register now for this free event moderated by America ReFramed Co-Executive Producer Erika Dilday.
Special Black History Month programs are also scheduled Sundays at 3 p.m. throughout the month on NPR 89.1, pre-empting The Splendid Table. These compelling programs include episodes from With Good Reason, produced by the Virginia Foundation for the Humanities, and delve into the African-American experience with stories of school segregation and integration, politics and activism, civil rights, and racial terrorism, related through personal interviews and oral histories.
Please check our television and radio program schedules for more inspiring programs honoring Black History Month.
Also premiering on PBS 6 in February is American Experience Riveted: The History of Jeans. From their roots in slavery to the Wild West, hippies, high fashion, and hip-hop, jeans are the garment on which the history of American ideology and politics join. Tune in at 9 p.m. on February 8 for the fascinating story of this iconic American apparel.
Six days a week, from Monday through Saturday, the hosts of NPR's All Things Considered help you make sense of a major news story and what it means for you, in 15 minutes, in their podcast Consider This. I hope you have had a chance to catch AZPM's newest podcast that follows the workings of the Arizona state legislature, tunes out the noise, and puts into context the issues that matter. Hosted by one of AZPM's brightest young reporters, Andrew Oxford, Gavel To Gavel: The Arizona Legislature is accessible on the AZPM website, on iTunes, Spotify, or wherever you find your podcasts. More original podcasts are in the planning stages, including one that will focus on a topic crucial to life in Southern Arizona: water. Look for it this summer.
You are the Public in Arizona Public Media – for whom and by whom everything we do is made possible. Thank you for your generous support.
Sincerely,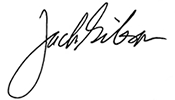 Jack Gibson
Chief Executive Officer