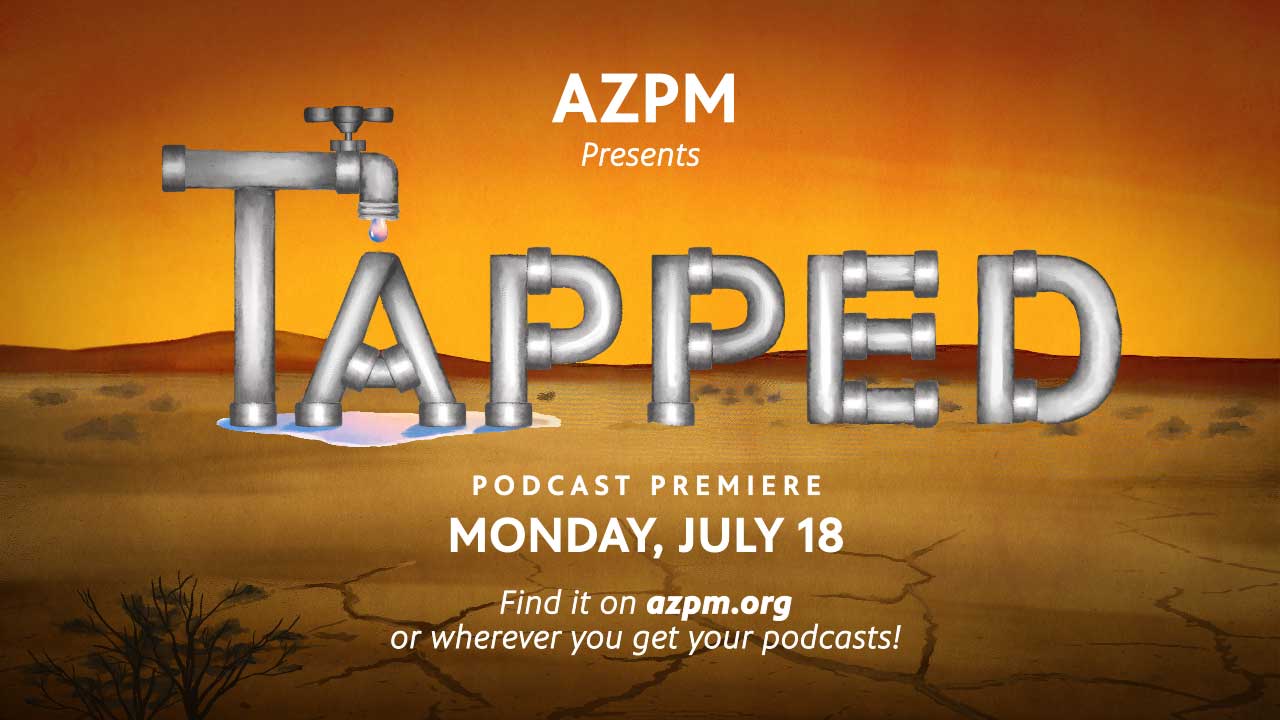 Tapped, a new podcast from Arizona Public Media, premieres July 18.
Dear Friends,
Monsoon season has come early to Southern Arizona, bringing with it a welcome respite from triple-digit temperatures and life-giving moisture to our desert home. And when it rains, it pours. The outpouring of support during our end-of-fiscal-year fundraising campaign was exactly what AZPM needed to help close the fiscal year in a strong financial position. Just as the desert depends on life-giving rain to survive, AZPM depends on the rain of community investment to start FY23 on solid financial footing. Thank you for showering AZPM with your support!
As COVID-19 numbers continue to seesaw in Pima County and throughout the state, many AZPM staff members have returned to working a hybrid schedule to minimize the number of people in the facility at any given time. You won't notice any decline in stories or services, however; in fact, we have several exciting new projects teed up:
The next offering in AZPM's increasingly popular podcast series will focus on an issue that has long been of concern to Southern Arizona residents – water. Water is a finite resource in the American Southwest, and states in the Colorado River Basin are challenged to figure out how to survive on significantly less water than they were built on. Hosted by AZPM Business and Economics Reporter Megan Myscofski, Tapped examines the wider economic and environmental impact of the West's water crisis on the residents and businesses of Southern Arizona. Tapped premieres July 18 with new episodes available weekly. Find it online, on iTunes, Spotify, or wherever you get your podcasts.
The 42nd annual national Independence Day celebration, A Capitol Fourth, will feature a commemoration of the ground-breaking American musical West Side Story, headlined by original cast member Chita Rivera, and a centennial salute to the Lincoln Memorial. The concert, live for the first time in two years, is hosted by Mickey Guyton, with performances by Darren Criss, Yolanda Adams, Gloria Gaynor, Keb' Mo', Emily Bear, Andy Grammer, and Loren Allred with the National Symphony Orchestra, under the direction of Jack Everly. Rachel Platten will do a special tribute to military heroes and their families as she performs her song Stand By You. Watch on PBS 6 or stream on Monday, July 4 at 5 p.m. live from Washington, D.C., with an encore broadcast at 8 p.m., and enjoy a front-row seat to the greatest display of fireworks anywhere in the nation.
The BBC's eagerly-awaited The Green Planet premieres Wednesday, July 6 at 8 p.m. on PBS 6. In what could be described as 'Planet Earth from the perspective of plants,' esteemed filmmaker Sir David Attenborough travels the world to explore the extraordinary ways in which plants have learned to survive and thrive in almost every environment. It's a journey that will see the 95-year-old venture from the rainforests of the tropics to the wildernesses of the frozen north, and everywhere in between. Pioneering new filmmaking technology will take viewers beyond the capabilities of the human eye to see the hidden life of the green planet. Of special note to AZPM viewers, Episode 4, Desert Worlds, was partially filmed right here in Southern Arizona and features chollas, pack rats, and, of course, the iconic saguaro cactus. The Green Planet airs Wednesday evenings at 8 p.m., July 6 through August 3. New episodes will be available weekly for on-demand viewing on the PBS video app and later with AZPM Passport. Don't miss the Desert Worlds episode on July 27; you might see some familiar locations!
Season 7 of fan-favorite Grantchester on MASTERPIECE premieres July 10 at 9 p.m. on PBS 6. Things kick off during the summer wedding season with Will busy performing marriage ceremonies and Geordie investigating various murders. As everyone prepares to welcome a new decade, there are plenty of crimes to solve, as well as big decisions to be made that could permanently change life for those in Grantchester. AZPM members can binge-watch the entire 6-episode season with AZPM Passport starting the night of its broadcast premiere.
AZPM Passport exclusives include Season 4 of the haunting Italian crime drama Thou Shalt Not Kill. This is a digital-first release; the program is not available for broadcast and is only accessible through Passport. Follow Detective Valeria Ferro as she investigates crimes motivated by jealousy, vendettas, and repressed anger to seek the truth and justice – even as she grapples with her own tortured past. AZPM members can binge-watch all 12 episodes or savor one at a time, whenever you want, wherever you want.
NPR 89.1 is your go-to place for the most important news of the day, whether global, national, or local. Daily newsbreaks keep you up to date on current events, while feature programs take you deeper into the stories behind the headlines. For example, The World host Marco Werman and his team of producers bring you the world's most interesting stories in an hour of radio that remind us just how small our planet really is. The World is heard on more than 300 stations across North America. Listen in Southern Arizona Monday-Friday at 2 p.m. on NPR 89.1.
Classical music lovers would expect to hear traditional music by American composers on Independence Day. Classical 90.5's holiday playlist delivers that and more, also featuring music by non-American composers – music inspired by American themes, events, landscapes, people, and even American folk songs. Tune to Classical 90.5 FM all day on July 4 to hear traditional favorites and some non-traditional surprises.
July 24 would have been the 75th birthday of American pianist Peter Serkin. Serkin, who died in 2020, was known for his technically pristine playing and his passionate commitment to contemporary music. Son of celebrated pianist Rudolf Serkin, he rebelled against old-world traditions and explored the works of a wide variety of contemporary composers, many of whom he commissioned to write new works especially for him. Recordings of Peter Serkin will be featured all day on July 24, only on Classical 90.5.
Arizona Public Media depends on the life-giving support of our community and exists solely for your benefit. Thank you for watching, for listening, and for continued your investment in AZPM.
Sincerely,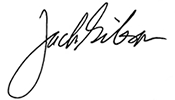 Jack Gibson
AZPM Chief Executive Officer