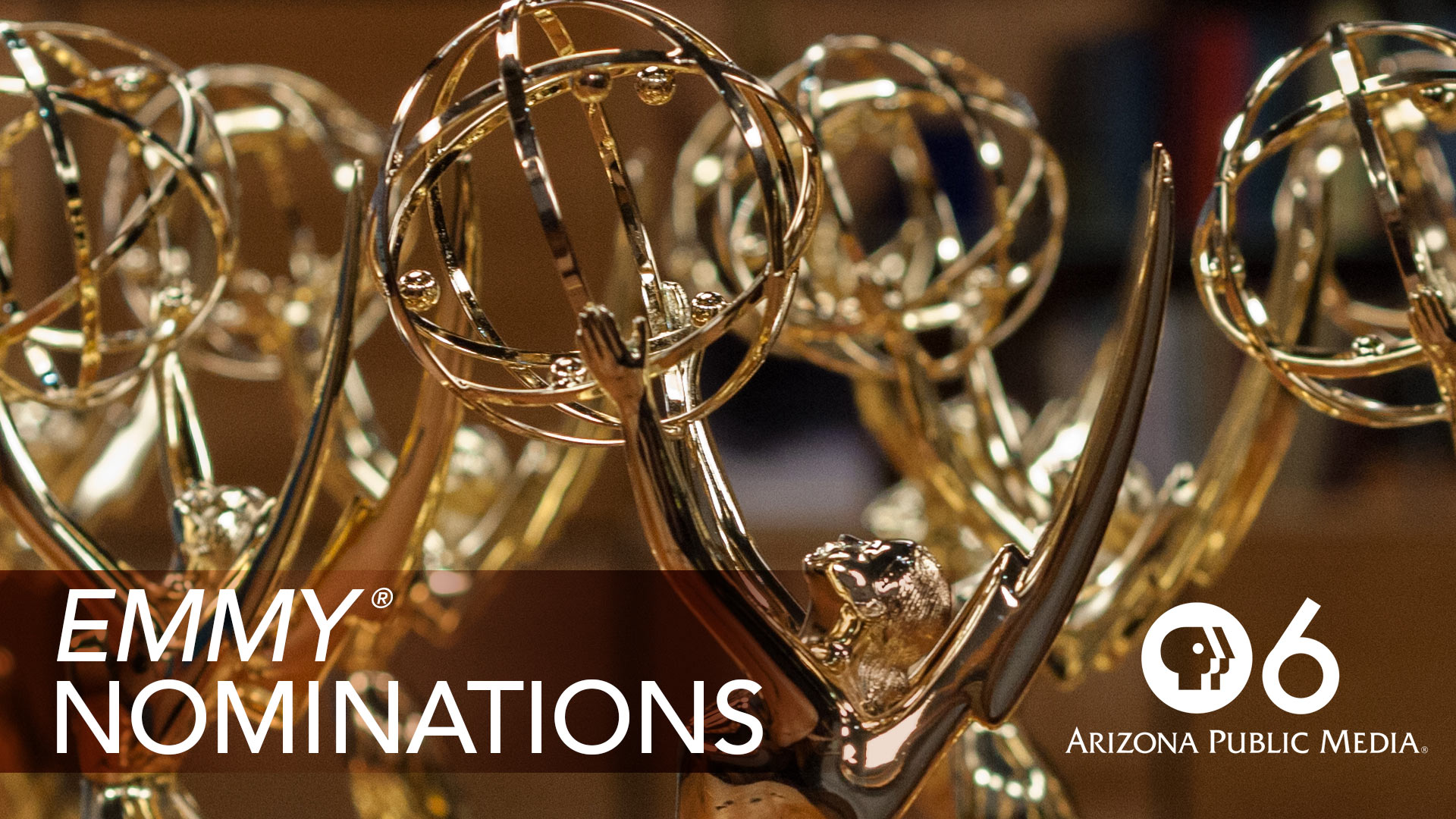 In 2022, AZPM staff earned 39 individual nominations for 16 projects across 12 categories, more than any other public media broadcaster in the region.
AZPM
Dear Friends,
September brings a subtle but perceptible shift to life in Southern Arizona, with cooler temperatures, longer shadows, schools in full swing, and arts and culture organizations gearing up for a full season ahead. Here at AZPM, we are also preparing for an exciting fall.
I'm pleased to announce that AZPM was well-represented in the Rocky Mountain regional Emmy® award nominations announced a couple of weeks ago. AZPM staff earned 39 individual nominations for 16 projects across 12 categories, more than any other public media broadcaster in the region. Notable this year is a program nomination for AZPM's long-running magazine program Arizona Illustrated, which launches its new season this month at 6:30 p.m. Sundays and Saturdays on PBS 6. A list of the Emmy-nominated projects with links to online viewing appears at the end of this letter.
For more than four decades, Ken Burns and his colleagues at Florentine Films—directors, writers, producers, editors, and cinematographers—have produced some of the most critically acclaimed and most watched documentaries on public television. His latest three-part series, The U.S. and the Holocaust, examines the American people's conflicted response to the greatest humanitarian crisis of the twentieth century, and how this struggle tested the ideals of our democracy. Meticulously researched and compellingly told, the series raises questions that remain essential to our society today: What is America's role as a land of immigrants? What are the responsibilities of a nation to intervene in humanitarian crises? What should our leaders and the press do to shape public opinion? What can individuals do when governments fail to act?
In partnership with the Tucson Jewish Community Center (JCC), Tucson Jewish Museum & Holocaust Center, the University of Arizona's Arizona Center for Judaic Studies, and Jewish Family & Children Services, AZPM is hosting two preview screening events prior to the broadcast premiere: Tuesday, September 6 at the Tucson JCC at 6:30 p.m., and Wednesday, September 7 at the Community Performance & Art Center in Green Valley, also at 6:30 p.m. Both events will include a panel discussion and audience Q&A. The screenings are free and open to the public, but seating is limited and pre-registration is required; please look for your e-invitation or click here to register. The U.S. and the Holocaust premieres September 18-20, at 8 p.m. on PBS 6 and repeats at 10 p.m. each consecutive night.
AZPM's newest podcast, Tapped, continues to break listenership records, with new episodes released weekly. Focusing on water issues in the Southwest, the podcast recently caught the attention of NPR and led to a partnership on a feature currently in progress about tribal water rights. Producer Megan Myscofski collaborated with the Texas Water Resources Institute on the most recent episode, which explores the shared aquifers that supply communities on both sides of the U.S.-Mexico border. Find Tapped online, on Spotify, iTunes, or wherever you get your podcasts.
Arizona Public Media's original radio programs are gaining audiences across the state through content sharing agreements with Arizona's other NPR member stations. The Buzz is now set to be broadcast on KAWC in Yuma starting this fall, giving a whole new audience a deeper insight into state politics, news, science, current events, and more. KAWC also airs Arizona Spotlight, providing a window into the Southern Arizona arts and culture scene to listeners in the Yuma area. AZPM listeners can catch The Buzz Fridays at 8:30 a.m. and 6 p.m. and Saturdays at 3:30 p.m. on NPR 89.1; Arizona Spotlight airs Thursdays at 8:30 a.m. and 6 p.m., also on NPR 89.1.
AZPM members can binge-watch the 13-episode inaugural season of a new Spanish-language drama, La Otra Mirada, on AZPM Passport starting September 15. Set in a girls' school in 1920s Seville, a new teacher with a mysterious past arrives with a secret goal related to the academy itself. This series portrays the journey of brave women finding their own voices.
When one thinks of seasonal classical music, Vivaldi's The Four Seasons is often the first piece to spring to mind. In honor of the first day of fall on September 22, however, Classical 90.5 takes listeners on an autumnal journey far off the beaten path, featuring seldom-heard music evoking the season. Be sure to tune in for a creative playlist that will have you warming up the cider, even if the temperature is still in the 90s here in the Southwest.
Classical 90.5 is also your home for the best performances from around the world. The fall opera series from WFMT/Chicago airing Saturdays at 11 a.m. on Classical 90.5 boasts performances from the Vienna Staatsoper, La Scala, and Teatro dell'Opera di Roma, among others. Of special note are eight productions from China's National Centre for the Performing Arts, featuring international casts singing full operas from Donizetti, Verdi, Dvořák, Lehár, and more, including a US radio broadcast premiere of a Hao Weiya's A Village Teacher. The series started on August 27 and continues through December 3.
Thank you for your ongoing support of Arizona Public Media.
Sincerely,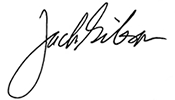 Jack Gibson Chief Executive Officer
P.S. Please click on the links below to view AZPM's Emmy® award-nominated projects. The winners will be announced at a ceremony in Phoenix on October 1.
NEWS SERIOUS FEATURE SINGLE REPORT
We Are the Water Missing Home
Andrew Brown
Alisa Reznick
Mya Long

MAGAZINE PROGRAM
Arizona Illustrated
Nina Shelton
Tom McNamara
Bryan Nelson
Tony Paniagua
Andrew Brown
David Fenster
Cáit NíSíomón
Liz Scherffius

PUBLIC AFFAIRS PROGRAM
Arizona 360: Homeless and Health
Tony Paniagua

ARTS/ENTERTAINMENT SHORT-FORM CONTENT
Tito And Pep
Andrew Brown
John DeSoto
Alejandro Davalos

ARTS/ENTERTAINMENT LONG-FORM CONTENT
Olivier
Andrew Brown
John DeSoto

BUSINESS/CONSUMER CONTENT
Arizona 360: Regional Tucson Economy
Tony Paniagua

DIVERSITY/EQUITY/INCLUSION SHORT-FORM CONTENT
Alanna
Andrew Brown
John DeSoto
Gage Judd

Navajo Mustang
David Fenster

DIVERSITY / EQUITY / INCLUSION LONG-FORM CONTENT
Settling In Flagstaff
Nina Shelton
Robert Lindberg

ENVIRONMENT/SCIENCE SHORT-FORM CONTENT
The King of Sting
Liz Scherffius
John DeSoto

HISTORICAL/CULTURAL SHORT-FORM CONTENT
Footprints From the Past
Bryan Nelson
John DeSoto

Tamales With Josefina
Tony Paniagua
Gage Judd
Nate Huffman

TECHNOLOGY CONTENT
Making of the James Webb Space Telescope
Bryan Nelson
John DeSoto

Mirrors for Magellan
Bryan Nelson
Robert Lindberg

WEATHER CONTENT
An Unequivocal Truth
Bryan Nelson
Robert Lindberg
Mya Long

Butterfly Explosion
Andrew Brown