Dear friends,
It's finally beginning to feel like fall in southern Arizona with a welcome respite from the record high temperatures of the summer. Here at AZPM, we're not cooling off – we're heating up with new programs, new hosts, and a possible new format for this monthly letter. We're experimenting with a video version that will show you, rather than tell you, about upcoming programs and projects. You can also read about the highlights below.
CLICK TO WATCH a message from the CEO
After operating out of the basement and sub-basement of the Modern Languages Building on the University of Arizona campus for more than sixty years, AZPM is moving forward with a bold plan to build a new facility that will serve Southern Arizonans as never before with the very best in broadcast technology, community services, performance spaces, and conference facilities.
You are cordially invited to attend a behind-the-scenes tour of AZPM's current facility to see for yourself what a difference this undertaking will make to Southern Arizona. Please register at azpm.org/tours.
I'm pleased to announce the launch of a daily AZPM News Podcast that will give you detailed, in-depth stories on issues that matter, available on demand to suit your schedule. Because of the limitations of the broadcast timetable, scheduling sufficient airtime for in-depth reports on traditional radio simply isn't possible. The digital platform, however, allows for infinite stories of unlimited length and depth. Turn to AZPM's podcasts, including AZPM News and The Buzz to go beyond the headlines and help you make informed decisions as local elections approach. Look for AZPM News starting Monday, October 16 on Apple, Spotify, Amazon, azpm.org, or wherever you listen.
AZPM's award-winning television magazine program, Arizona Illustrated, tells thought-provoking stories that reflect our diverse community and takes you to meet the people who make Arizona unique and vibrant. Coming up, we focus on Southern Arizona's Native American communities with a four-episode series that provides a local perspective to Season 2 of the PBS series Native America. Watch the season premiere of Native America on PBS 6 starting October 24 at 9 p.m., and follow it up with Arizona Illustrated's four-part series starting Sunday, October 29 at 6:30 p.m.
Arizona Illustrated continues to earn awards and attract national attention. Its latest accolade is a first-place award from the National Educational Telecommunications Association for its story on the Copper Queen Library in Bisbee, which aired last December. If you missed the story, watch it here. Arizona Illustrated airs Sundays and Saturdays at 6:30 p.m. on PBS 6. If you miss an episode, you can watch full episodes on AZPM Passport or catch up on segments at azpm.org/arizonaillustrated.
New seasons of MASTERPIECE dramas begin on PBS 6 Sunday, October 15, with Hotel Portofino at 8 p.m. followed by World on Fire at 9 p.m., and wrapping with Annika at 10 p.m. Fans of award-winning filmmaker Ken Burns won't want to miss the premiere of his latest documentary on October 16 and 17. The American Buffalo takes viewers on a journey through 10,000 years of North American history, examining the animal's significance to the Indigenous people of the Great Plains and dramatic efforts to save it from extinction. Stream with AZPM Passport or watch PBS 6 October 16 and 17 at 8 p.m. for a fascinating look at this magnificent creature – and a sobering look at our ability to destroy the natural world.
Listeners of Classical 90.5 are in for a treat on October 31, with a full day of Halloween-themed music from composers from across the ages. Check the radio page of our website to find Classical 90.5 on frequencies throughout Southern Arizona, or stream directly from our website. To listen with your smart speaker, tell Alexa to "Enable the Arizona Public Media Skill" then say, "Ask Arizona Public Media to Play Classical." Google Home users can ask their device to "Play Classical 90.5 from Tucson, Arizona."
AZPM exists for you and because of you. Your contributions help AZPM provide Southern Arizona with the very best in news, information, educational programs, quality entertainment, and community events…and we couldn't do it without you. Thank you for your support.
Sincerely,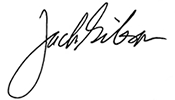 Jack Gibson
Chief Executive Officer