Dear Friends,
Happy New Fiscal Year! As we at AZPM launch FY24, your support is a constant source of encouragement for which we are ever grateful. Thanks to you and members like you, AZPM is able to produce award-winning local content as well as provide the very best in trusted news and information, high-quality entertainment, educational programming for all ages, K-12 educational resources, and on-the-job training for University of Arizona students.
I'm pleased to announce that three AZPM news stories have been honored by the Public Media Journalists Association at its conference and awards ceremony in San Antonio last month. This is the first time that AZPM has been recognized with an award from this organization. The Public Media Journalists Association supports, empowers, and advocates for journalists working in public media, fostering high ethical standards in the practice of journalism. The winning stories, their categories, and their producers are: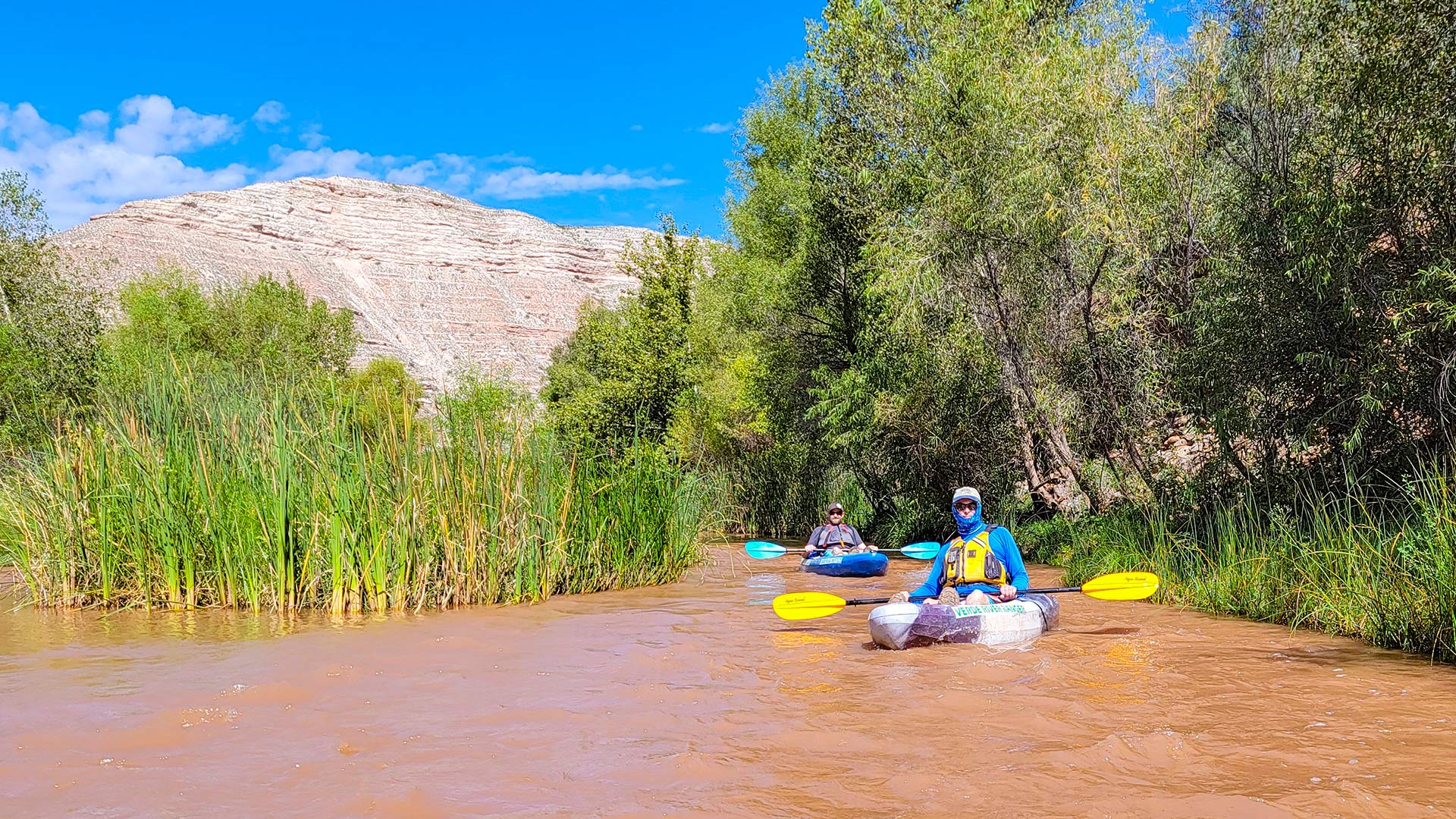 The Buzz host Christopher Conover, right, and producer Zac Ziegler, left, exit a rapid on the Verde River.
Doug Von Gausig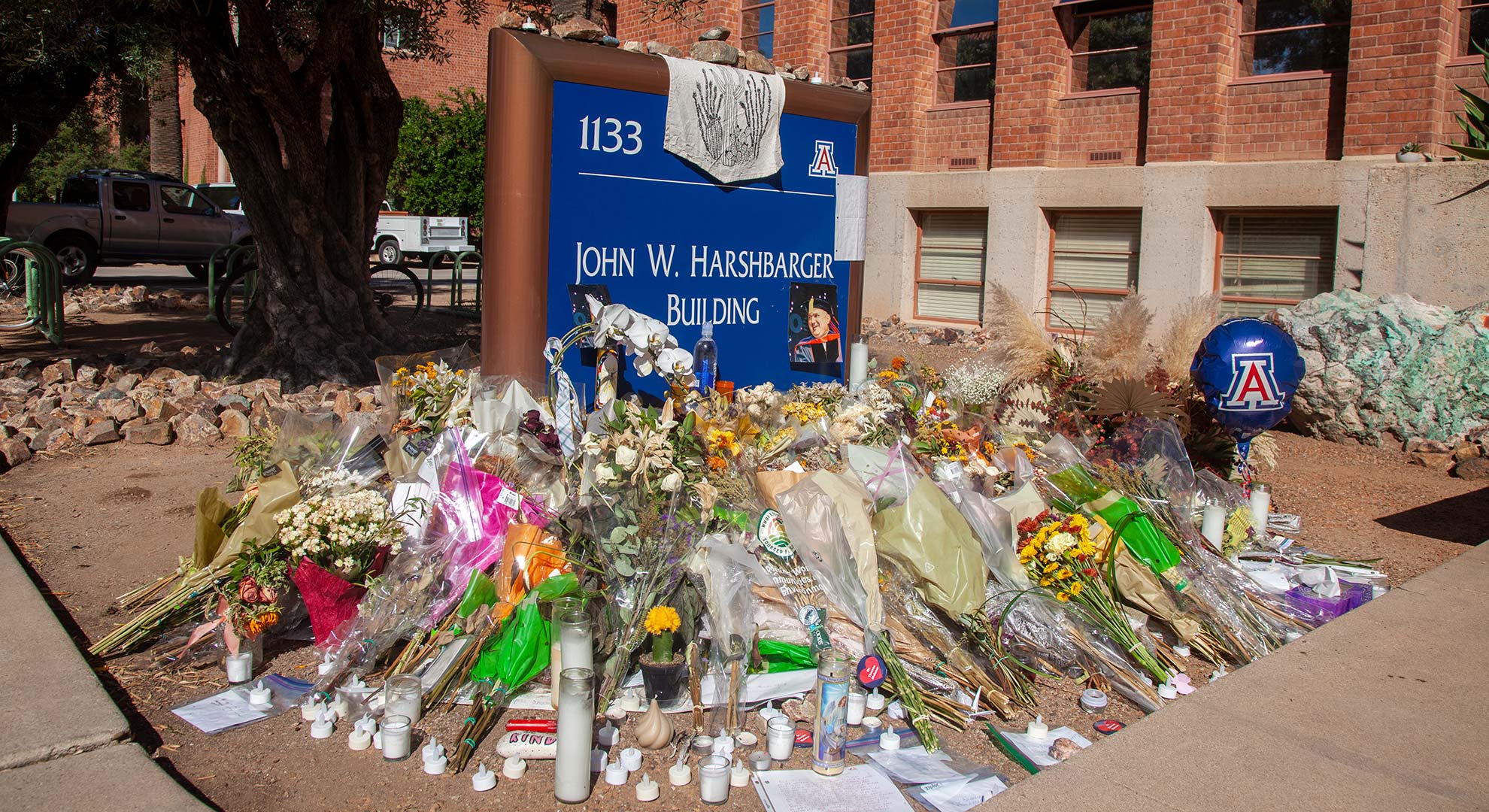 Flowers, candles and letters lay in front of the Harshbarger building sign following the murder of Professor Thomas Meixner on Wed. Oct. 5, 2022 at the University of Arizona. Meixner was killed by a former student on campus.
Paola Rodriguez/Arizona Public Media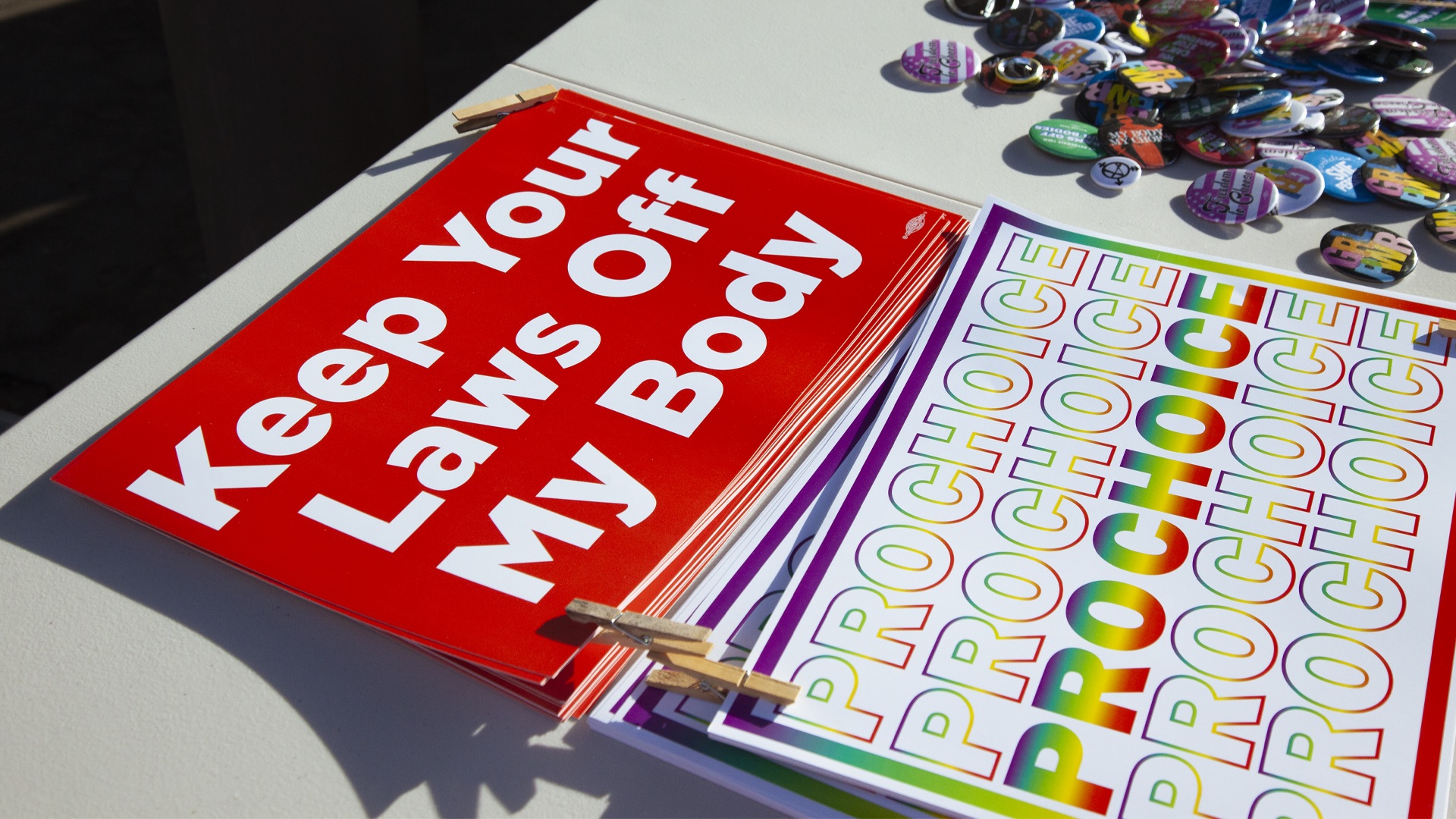 Gage Judd/AZPM
News Feature:
100 Days after Roe: Patients and providers prepare for an Arizona without abortions
Paola Rodriguez
To say that I am proud of the news team is an understatement. The level of excellence at which they perform and the passion with which they approach their work, not just occasionally, but day after day, week after week, year after year, is something to which most news organizations, public or commercial, can only aspire. I hope you share in the pride I feel. Your continuing support enables AZPM to produce award-winning news content and ensures that AZPM is not influenced by corporate or governmental funding pressures and maintains editorial independence and control over its programming.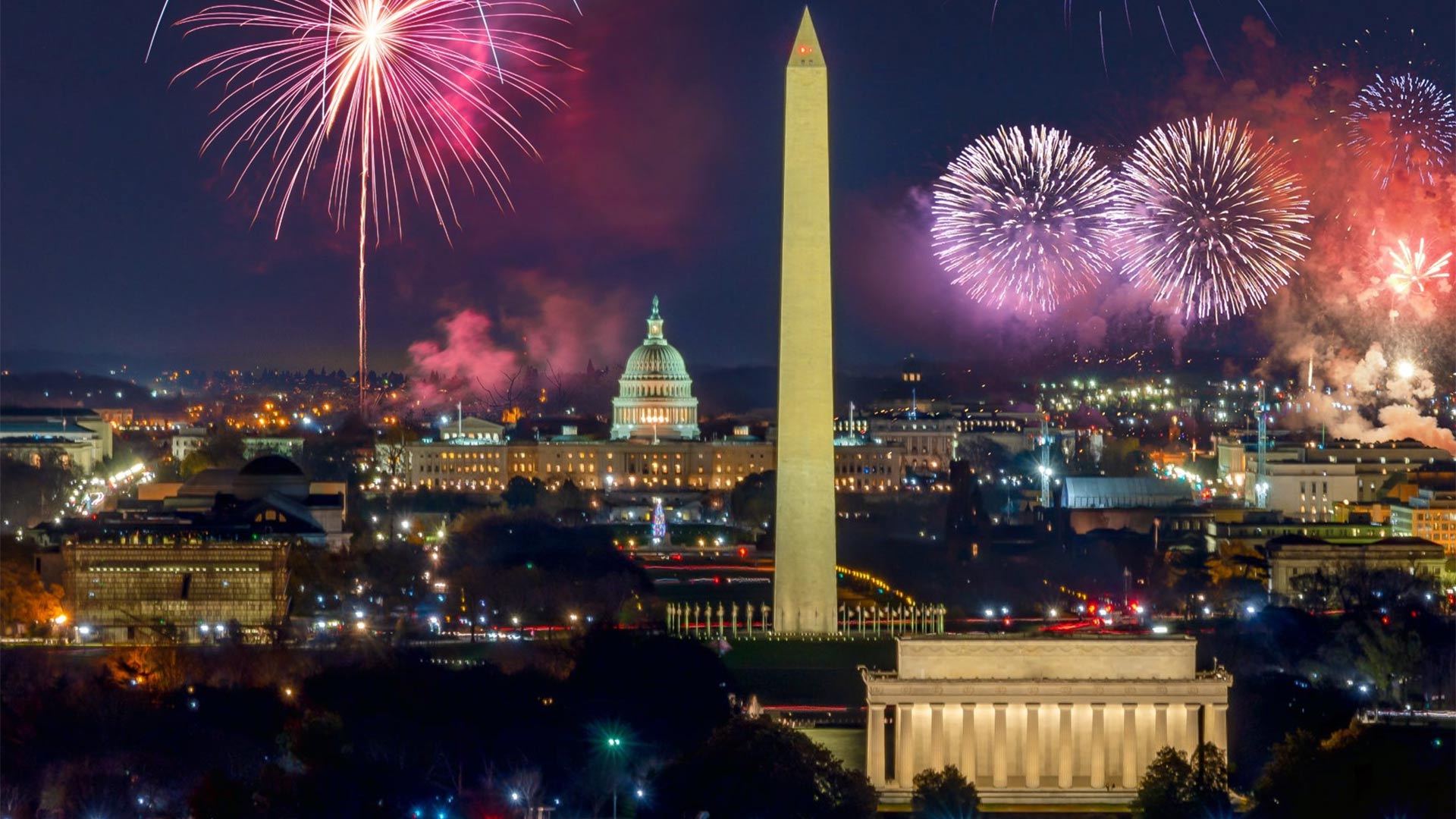 Courtesy of Capitol Concerts
Speaking of independence, AZPM celebrates the Fourth of July with the annual concert from the U.S. Capitol. A CAPITOL FOURTH, the nation's premier Independence Day celebration, features all-star musical performances from top pop, rock, country, and Broadway artists and stirring patriotic favorites, capped off with spectacular fireworks over our nation's iconic skyline. For more than 40 years, this star-spangled television special has brought us together to honor our strengths, freedoms, and democratic ideals and to pay tribute to those who have sacrificed so much for our country. A CAPITOL FOURTH airs at 5 p.m. July 4 on PBS 6, with an encore at 8 p.m.
Programming on PBS 6 this month focuses on stories of America, including several new program premieres. ICONIC AMERICA: OUR SYMBOLS AND STORIES WITH DAVID RUBENSTEIN premieres the final four episodes in their season starting on Wednesday, July 12 at 10 p.m. with "The Statue of Liberty." The remaining three episodes ("The American Bald Eagle," "Stone Mountain," and "The Golden Gate Bridge") premiere at 10 p.m. on successive Wednesdays, ending August 2.
Fans of MASTERPIECE MYSTERY! GRANTCHESTER will want to tune in to PBS 6 Sundays at 9 p.m. starting July 9 for the premiere of Season 8. On Sunday, August 6, fans will get a double dose of GRANTCHESTER, with the final two episodes of Season 8 airing in one night. Catch up with Will and Bonnie, Geordie and Cathy, Mrs. C. and Jack, and Leonard and Daniel as they find themselves in unfamiliar, emotional waters where murder lurks around every corner. Each episode is available to stream on the PBS app for 14 days following its broadcast premiere. All six episodes will be available on AZPM Passport the night of the season premiere. All seven previous seasons are also available on Passport for you to enjoy from the very beginning.
The Buzz, AZPM's own interview-focused public affairs program, will air live on AZPM's YouTube channel from Cochise College in Douglas on July 10. This special episode brings together community members to discuss water, with an emphasis on the newly approved active management area for Cochise County. Watch live or catch a slightly edited recording on July 14 in The Buzz's regular time slot (Fridays at 8:30 a.m. and 6 p.m., and Saturdays at 3:30 p.m.) on NPR 89.1 or look for The Buzz on azpm.org, on Apple Podcasts, Spotify, or wherever you get your podcasts.
AZPM's flagship television newsmagazine program, Arizona Illustrated, is partnering with the University of Arizona Poetry Center on a live screening event Tuesday, July 18 from 5 p.m. to 7 p.m. at The Loft Cinema. The event will feature six short films produced by Arizona Illustrated, each focused on a single poem evoking Southern Arizona. Tucson poets to be featured include TC Tolbert, Raquel Gutiérrez, William Pitt Root, Susan Briante, Javier Zamora, and Bojan Louis. Admission is free.
Classical 90.5 listeners have come to expect all-American music to celebrate Independence Day, and the July 4th playlist delivers just that. Tune in for American-themed music from American composers, as well as musical tributes to the United States from non-American composers such as Jacques Offenbach and Antonin Dvořák.
Whether you are in Southern Arizona or enjoying the summer from a cooler clime, AZPM has everything you need to stay up to date on local news and public affairs, however, and whenever you get your news. AZPM's social media pages (Facebook, Twitter, Instagram), as well as AZPM's YouTube channel, provide a wealth of local content not available for broadcast, delivered in easily digestible bites, and accessible around the clock on your favorite device. It's all on AZPM, and it's all because of you. Thank you for your continued support.
Sincerely,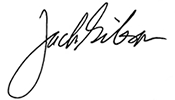 Jack Gibson
Chief Executive Officer