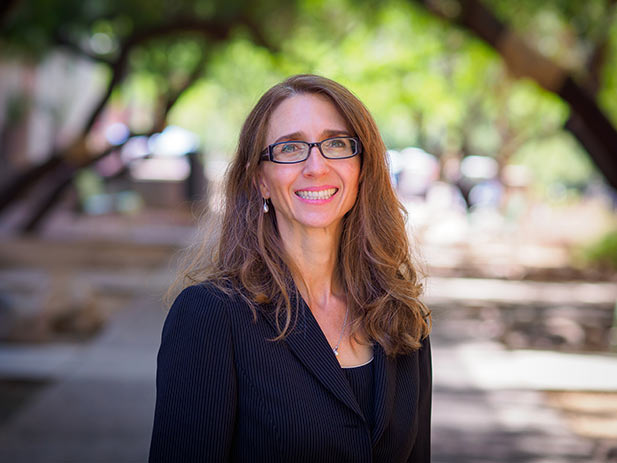 Nicole Cox

AZPM
Arizona Public Media has announced that Nicole Cox has accepted the position of Radio Program Director succeeding Ed Kesterson who
retired in May
after 38 years in public media.
"Since Nicole joined AZPM in 2016, she has been an enthusiastic and energetic member of the radio team, both on-air and behind the scenes," said Jack Gibson, AZPM Chief Executive Officer. "Her in-depth expertise in audio production and procedures and automation systems, her polished on-air personality, and her willingness to go above and beyond her job have all contributed to the respect she commands from her colleagues and our listeners."
Cox brings more than 25 years of broadcast experience to the role, as well as decades of experience in accounting, business, research, and management. Cox officially assumes the position of AZPM Radio Program Director effective, August 7.
AZPM is currently managing several radio expansion projects, including new FM operations in the Arizona communities of Safford and St. Johns/Pinetop.
"Securing licenses from the FCC was the first step in our plans to provide NPR coverage to areas outside AZPM's current broadcast footprint," said Ian MacSpadden, AZPM Chief Technology Officer. "These projects are part of AZPM's strategic efforts to expand coverage and listening options for communities throughout Arizona."
---
About AZPM
Arizona Public Media (AZPM) is an editorially independent, nonprofit community service of the University of Arizona and provides three television program services (PBS 6, PBS 6 Plus, and PBS Kids), four radio services (NPR 89.1, Classical 90.5, Jazz 89.1 HD2, and the BBC World Service) and a variety of online program offerings at azpm.org.
AZPM is funded through the generous support of annual and sustaining members, the business community through program underwriting, fee-for-service production activities, the Corporation for Public Broadcasting, and direct and in-kind support from the University of Arizona.
Arizona Public Media® and AZPM® are registered trademarks of the Arizona Board of Regents, which holds the FCC broadcast licenses for all AZPM stations, for the benefit of the University of Arizona. More information about AZPM, including program schedules and Video-on-Demand offerings, can be found online at azpm.org.