Dear Friends,
As AZPM kicks off a new fiscal year, I am grateful to the community supporters who helped AZPM close FY23 on stable financial ground. In these uncertain times, access to reliable, coherent, and objective news, high-quality entertainment, safe children's programs, and educational resources is critical to the quality of life here in Southern Arizona. But for AZPM to continue to provide these programs, plus community engagement events and on-the-job training for University of Arizona students, the support of our entire community is needed. You are the public in public media, and AZPM can only succeed with your help – thank you!
In addition to support from viewers and listeners like you, AZPM relies on the federally funded Corporation for Public Broadcasting (CPB) for financial support in the form of an annual Community Service Grant. The grant money AZPM receives each year is applied exclusively toward the cost of local television, radio, and podcast productions like Arizona Illustrated, The Buzz, Arizona Science, and Arizona Spotlight. The amount awarded to a station is determined in part by the amount of local financial support the station receives from community members. In other words, the more a community supports its local station, the more CPB grant money the station qualifies for each year. The CPB grant represents, on average, about 11% of AZPM's operating budget. Without it, creating local programs for and about Southern Arizona would not be possible.
Because of your support, the award-winning ARIZONA ILLUSTRATED team is putting the finishing touches on a new series of episodes showcasing the vibrant culture of Southern Arizona. Masterful storytelling and stunning photography give viewers a glimpse into the people, places, history, and culture that make Arizona special. ARIZONA ILLUSTRATED airs Sundays at 6:30 p.m. on PBS 6; members can watch any time with the PBS App or on azpm.org.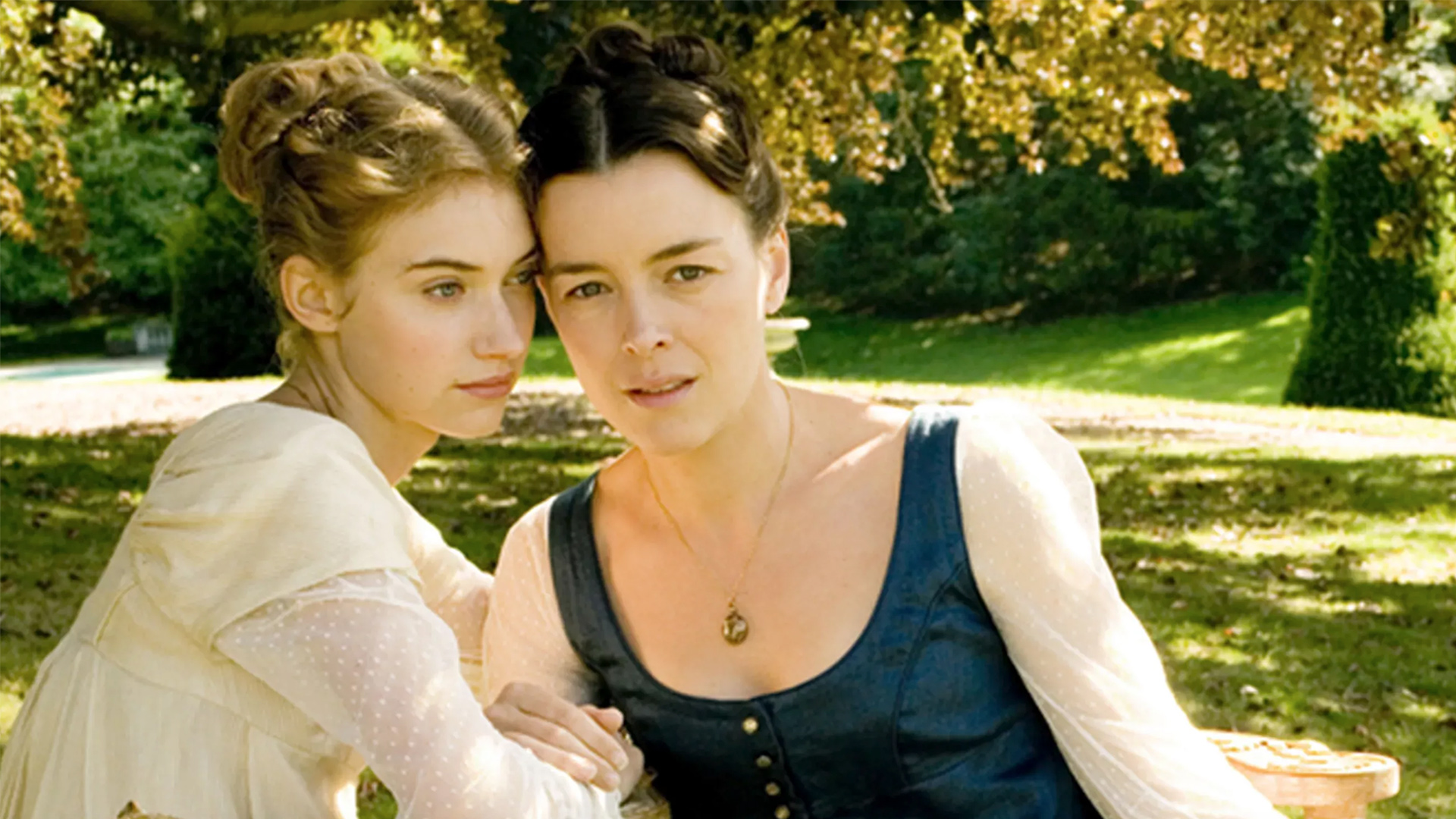 Based on Jane Austen's actual letters and diaries, "Miss Austen Regrets" drama unravels the secrets of the elusive author.
PBS
As the summer heatwave continues unabated, AZPM has a great lineup of entertaining programs to keep you out of the heat throughout August. Premiering on PBS 6 at 9 p.m. on August 3, MISS AUSTEN REGRETS, based on Jane Austen's actual letters and diaries, unravels the secrets of the elusive author. Jane, nearing her forties and never married, offers wisdom and knowledge to help her niece in her own search for a happy marriage. Surely the woman so capable of writing love on the page must have experienced love herself, but secrets there are, and Jane is forced to examine afresh the reasons why she has remained single.
AZPM's Summer Staycation, the first fundraising campaign of the new fiscal year, begins August 12 on PBS 6. There's something for everyone on the schedule, from musical performances to science and nature programs to insights into history and culture. At 10 p.m. on August 12, don't miss the premiere of STING: LIVE AT THE OLYMPIA PARIS. Sting's 57th & 9th World Tour celebrated his first rock/pop album in over a decade. This concert, filmed at the Olympia Paris in April 2017, reflects the impulsive energy of the 57th & 9th album recording sessions. At 8 p.m. on August 13, you'll have a front-row seat at the premiere of BROADWAY'S BRIGHTEST LIGHTS, featuring new arrangements and timeless renditions of some of the greatest show tunes of musical theatre. Featuring Luke Frazier and The American Pops Orchestra, plus some of today's brightest Broadway stars.
Explore the legacy of Irish craftsmanship and the skill, pride, and love that go into legendary Irish products in IRELAND MADE WITH LOVE, premiering at 8 p.m. Monday, August 14. Later in the month, the five-part docuseries ONCE UPON A TIME IN NORTHERN IRELAND examines "The Troubles," the decades-long explosion of tension between Protestant and Catholic communities in Northern Ireland. Witness how the lives of ordinary people are torn apart as protests turn into riots, riots escalate into violence, and fear, hate, and suspicion become the norm in daily life. Peace finally comes – but at an enormous cost. The series airs at 9 p.m. on August 28, 29, 30, and 31, with the final episode at 10 p.m. on August 31.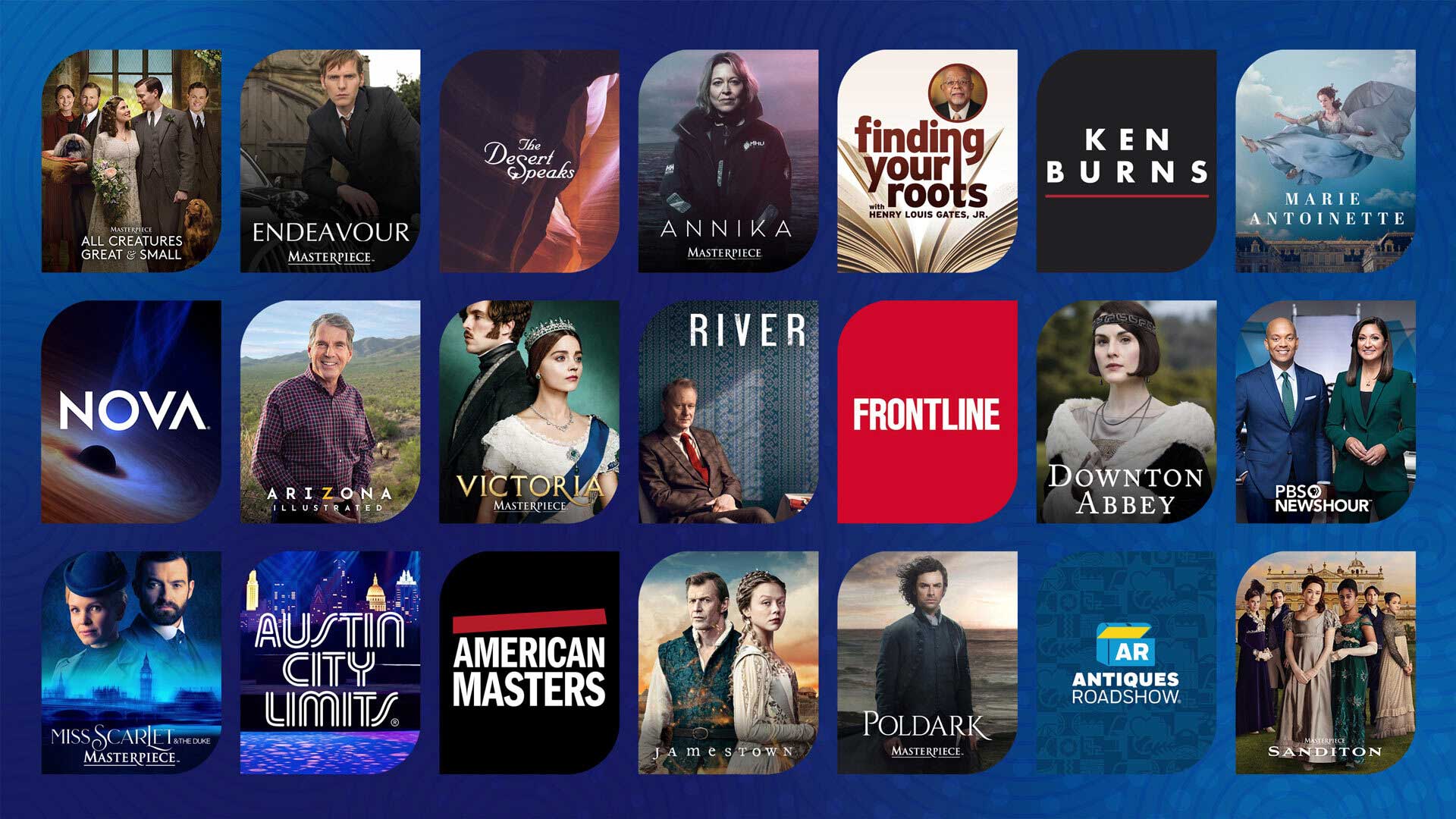 Stream tens of thousands of hours of your favorite shows with AZPM Passport!
Offered only to AZPM members, AZPM Passport is your gateway to a rich library of exclusive and engaging television content available on demand. Explore new programs or catch up on your favorites. For example, starting on August 6, all eight episodes of CALL THE MIDWIFE Season 12 will be available to binge-watch before the rebroadcast in September. Catch up with the nuns and nurses from Nonnatus House as they welcome a prickly new colleague and deal with the tension in 1968 Poplar following the effects of Enoch Powell's "Rivers of Blood" speech. Find program information, activate your account, and get help on the AZPM Passport page.
More Americans than ever before get their news from internet sites, social media platforms, and podcasts. In addition to continuing to produce regular news updates aired on traditional broadcast platforms, AZPM's award-winning news team also brings you in-depth reports on issues that matter to Southern Arizonans on non-broadcast platforms. Detailed, in-depth reporting is not always possible within the confines of a tight broadcast schedule; however, podcasts allow for nearly limitless exploration of a given topic. AZPM's popular podcast TAPPED examines the water crisis in the Southwest and its wider economic and environmental impact. TAPPED Season 2 is currently in production; new episodes will be available on Mondays starting August 23. All episodes from Season 1 are still available on the AZPM podcast page, Apple, Spotify, or wherever you listen.
Classical 90.5 brings you world-class performances from artists around the globe and around town. The work of local music groups is featured in its Community Concert Series, which airs Sundays at 3:30 p.m. and repeats Thursdays at 9 p.m. The first two programs in August feature the Shanghai Quartet performing string quartets of Ludwig van Beethoven from the Arizona Friends of Chamber Music's 2019-20 live concert season. The series continues with performances from the 2020 Tucson Winter Chamber Music Festival. Opera lovers can hear performances from international companies not often represented on American radio every Saturday at 11 a.m., courtesy of WFMT in Chicago.
Enjoy a front-row seat to world-class performances from some of the world's greatest opera companies, including London's Royal Opera House, Milan's Teatro alla Scala, the Paris Opera, the Vienna State Opera, Munich Radio Opera, and the Budapest Festival Orchestra, to name just a few. Arizona Public Media depends on the life-giving support of our community and exists solely for your benefit. Thank you for watching, for listening, and for your continued investment in AZPM.
Sincerely,
Jack Gibson
Chief Executive Officer