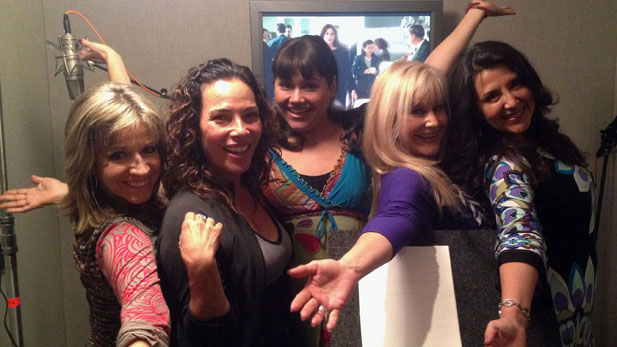 The stars of the documentary "Now En Español"
Featured on the May 1st edition of ARIZONA SPOTLIGHT with host Mark McLemore:
Find out how the lives of five Latina actresses were transformed when they were hired to dub the TV series "Desperate Housewives" in Spanish. Mark McLemore talks with Andrea Meller, who made the film "Now en Español", documenting how the experience helped them overcome the ageism, sexism, and type-casting that had been part of their professional lives...

Tony Perkins meets 2012 MacArthur Fellow Olivier Guyon, a University of Arizona astronomer and optical scientist who's leading the search for Earth-like planets outside our solar system...

Get a preview of the upcoming student film showcase "I Dream in Widescreen". Mark McLemore talks with two graduating University of Arizona film students about making movies, including a slasher horror musical, and a silent film about a clumsy shop girl who dreams of becoming an elegant dancer...

And, local volunteers make the 2nd. annual San Ysidro Festival a modern continuation of a very old tradition...
Listen:
ARIZONA SPOTLIGHT
airs Fridays at 8:30 am and 6:00 pm, and Saturdays at 5:00 pm, on NPR 89.1 FM / 1550 AM.