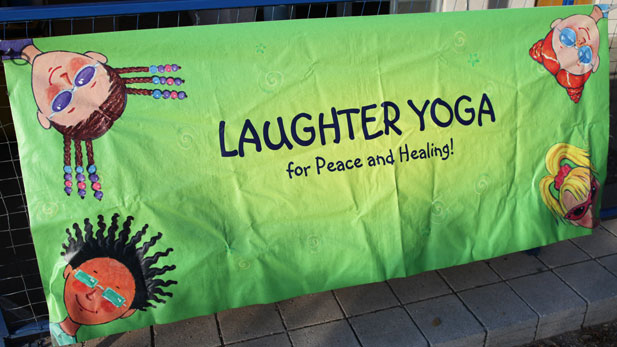 Tony Paniagua, AZPM
There are no weights, exercise machines, pull up bars or other items you might find in a typical gym, but each participant does get a chair to sit on and plenty of laughter along the way.
Laughter Yoga originated in India in the 1990s but it has spread to more than 60 countries around the world.
Tucson residents Loti Gest and Jana Zeff brought it to Tucson in 2010.
Listen:
They are certified laughter yoga leaders and they've been holding the one-hour class each Tuesday night for five years.
The community gatherings at a classroom in St. Francis in the Foothills Methodist United Methodist Church are open to all and consist of activities such as Greeting Laughter, Animal Laughter and Laughter Meditation.
The exercises are credited with benefits such as helping people breathe better and relieve stress or anxiety.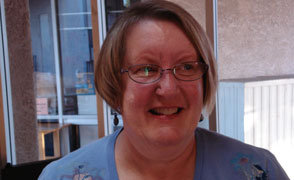 Debbie Chavanelle has been doing Laughter Yoga since 2014 to reduce her stress levels.

Tony Paniagua, AZPM
"We're not pretending to cure major diseases but for a lot of people that can't move very much or if nothing else just breathing really deep, this is a form of exercise," Jana Zeff said.
The class can seem intimidating at the beginning since you are asked to look at strangers in the eye and not hold a conversation while following the routines.
Still, Loti Gest says the laughter is good for you, even if it may seem unnatural at times.
"I have a husband that's hard of hearing and sometimes we'll be somewhere and the whole audience will be laughing and he'll say, 'I didn't get it, what did they say?' And I say just laugh because you're not going to remember what that joke was anyway in a few minutes but your body will remember how you just felt by laughing," Gest said.
Jana Zeff and Loti Gest have been holding Laughter Yoga classes in Tucson since May 2010.

Tony Paniagua, AZPM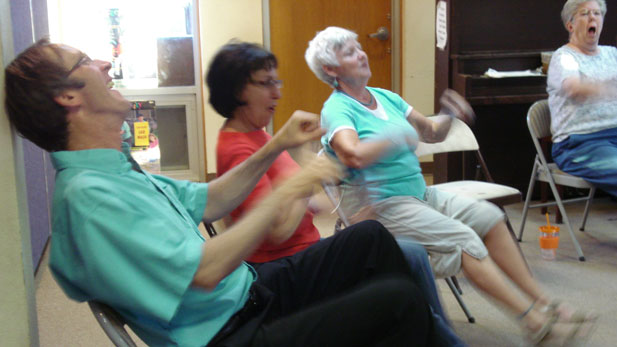 Jim Twomey and other participants get many laughs during their one-hour gathering.

Tony Paniagua, AZPM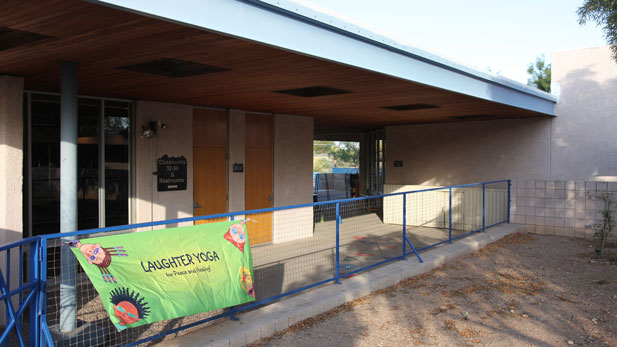 The Laughter Yoga Class in Tucson meets at St. Francis in the Foothills United Methodist Church.

Tony Paniagua, AZPM