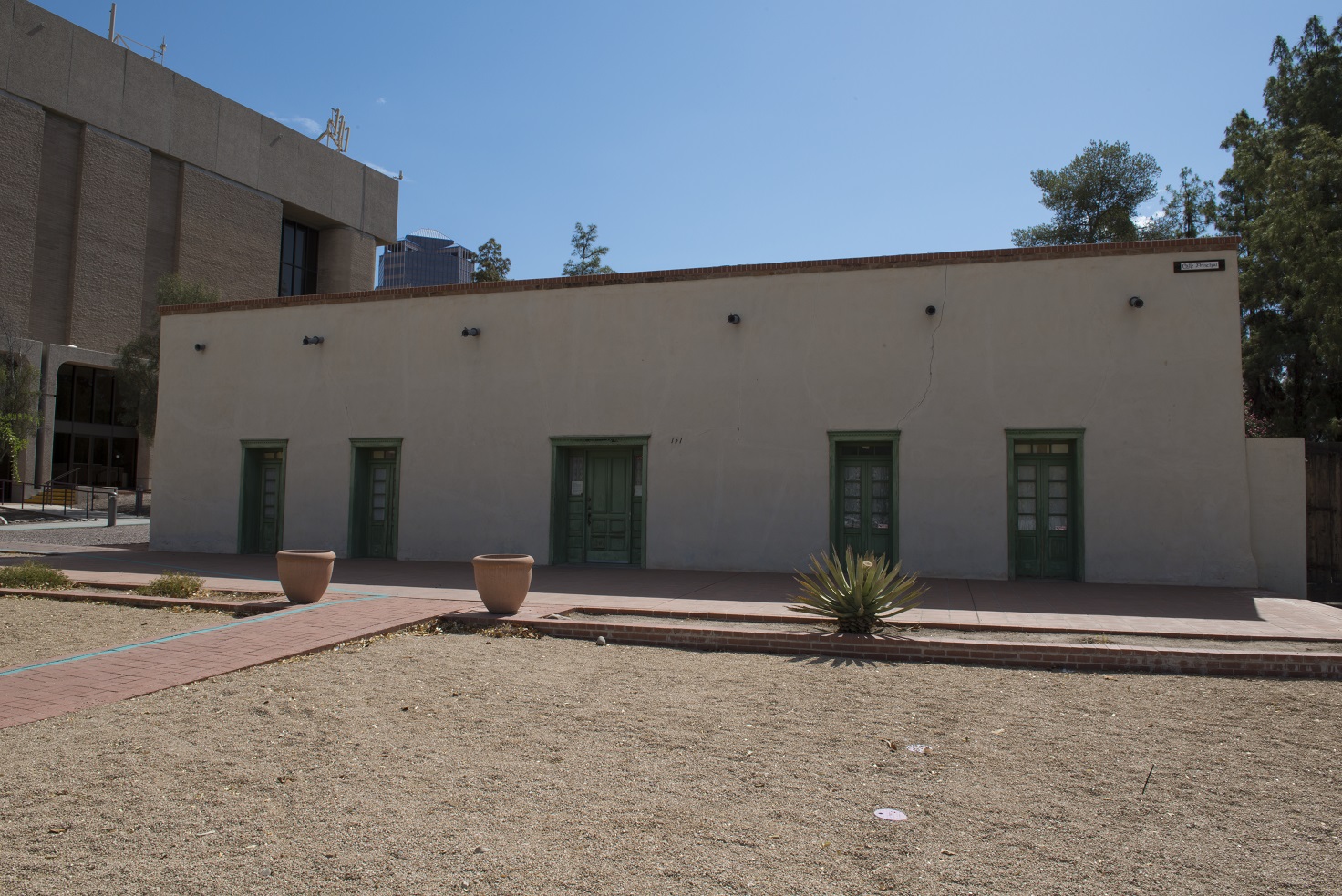 Listen:
Nestled on the grounds of the sprawling Tucson Convention Center, one building offers a glimpse of the city's territorial past.
After closing in 2008 due to state budget cuts, the Sosa-Carrillo-Frémont House reopened earlier this year.
The house is the last of its kind in an area near downtown Tucson that was called Barrio Libré.
Julia Arriola, a curator with the Arizona Historical Society, has been working at the Carrillo house for nearly a decade.
"This house was part of a neighborhood called Barrio Historico or Barrio Libre. It had different names," she said.
When the convention center was built in the 1960s, the historic neighborhood was destroyed. Arriola said many in Tucson's long-established Mexican-American community were angered and have remained resentful for the loss.
"Rather than actually save anything, they decided to take away the whole neighborhood," she said. "But this house was saved because of Governor Frémont."
John Frémont was Arizona's territorial governor until 1881. While there's no evidence that Frémont actually lived here, the connection was enough to spare the home from the bulldozer.
"It's territorial architecture," Arriola said. "It's got the high ceilings, very thick walls made out of adobe two feet wide. It's nice and cool, it's just a grand house.
"What we're standing in right now is called a zaguan, which is a breezeway. Most of the houses had this. Some of the houses the doorways were so wide that you could get ox carts through," she explained.
She said the zaguan was also used as a dining room in the days before swamp coolers and air conditioners, when the summer heat forced Tucsonans to find relief in the coolest parts of a home.
Arriola said she loves the house as if it's her own.
"I was curator here for nine years before we closed it and it's just like my house. I spent so much time here, I was pulling weeds, sweeping the porch, then I'd go home and do the same thing. It was like having two houses. This house [is] very special to me."
She said the Carrillo house is a treasure for historians and architectural buffs, and it's an important place for the many Latino families who once lived in Barrio Libre.
The Sosa-Carrillo-Fremont house is once again open to the public. Saturday, June 20 the Castenada Museum of Ethnic Costume will open a new exhibit of Tohono O'odham and Yaqui artifacts.